Nutrition research and education
---
Research and academia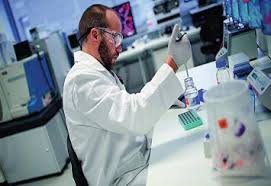 Research forms a key element in the decisions made around human health. Just as studying nutrition can lead to a variety of different career paths, the opportunities to pursue research in a diversity of areas also exists.
Graduates who choose to work in research may gain employment with government and non-government organisations interested in how best to improve health.
Research careers in nutrition can be found in universities, hospitals, research institutes and in the food industry. In order to become an academic or work in a university, it is recommended that you complete stream B of the Master of Human Nutrition (H714) or an Honours degree which can then lead onto a research degree such as a Masters by Research or PhD. You can use your contact with lecturers and tutors to find out about possible research opportunities.
Most academics are usually engaged in either research-focused or teaching-focused roles.
Last updated: Page custodian: Faculty of Health