Evaluating Universal Design in the Built Environment
The AUED-BE Grounded Theory
A multi-disciplinary research team at Deakin University Australia is seeking input from individuals with an interest in or experience of applying &/or evaluating Universal Design (UD) in built environments.
This research aims to identify approaches currently used to evaluate how Universal Design is applied to the built environment. Findings have the potential to increase uptake of Universal Design by industry professionals, governments and community members, and to enhance social participation for everyone, particularly people with disabilities.
---
Background and Development
This grounded theory aims to provide a comprehensive explanation of the scheme apparent in relation to the application and evaluation of universal design in the built environment, which is inclusive of all the variations and diversity inherent in this process. The theory was developed in 2017 from a mixed methods project that sought to understand how universal design was currently being applied and evaluated in the built environment. The project was motivated by recognition from the multidisciplinary research team that both the application and evaluation of universal design in the built environment is often experienced as difficult and challenging.
Ethical approval for the data collection and analysis used to formulate the AEUD-BE was obtained from the hosting university. Purposive sampling (including snowball sampling) was utilised to recruit a range of Australian industry, professional and building user group stakeholders to this study. Data was collected via mixed methods surveys (n= 157) and semi-structured interviews (n=37), distributed and collected over a six month period in 2017. The sample included project managers, academics and researchers, access consultants, architects, disability advocates and representatives, policy development officers, occupational therapists, building surveyors and certifiers, building and facilities managers, developers and builders. While surveys were collected first, there was some overlap between the timing of survey and interview completion.
Analysis of the data collected from this study proceeded through three phases. Initially, open coding was used with an initial sample of five interviews to propose tentative categories that were emerging in the data. Two members of the research team independently completed this open coding, and a high degree of consensus was found between their codes. Any areas of dissonance or disagreement were resolved by discussion, before the analysis moved into the next phase of constant comparison. During constant comparison, the data codes and categories were compared to each other as they emerged to understand their relationships. In addition, the two researchers employed both open coding and intermediate coding during this phase. Intermediate coding aims to more fully develop categories through consolidation of codes, and also clarify the links and relationships between categories.
In the next phase of analysis, advanced coding was utilised to produce a storyline, which is a general narrative presentation of the structure and components of the AEUD-BE. This storyline has been peer-reviewed by the broader research team, from the perspective of theoretical integration.
The current stage of the process aims to present the generated theory to participants of the original study, and the broader community of stakeholders interested in universal design in the built environment for consultation and evaluation. The final step in the analysis will be a process of theoretical integration with existing theories and evidence around the application and evaluation of universal design in the built environment with the ultimate aim to embed the AEUD-BE in the existing evidence base.
Application and Evaluation of Universal Design in the Built Environment (AEUD-BE) Theory Storyline
The AEUD-BE aims to provide a comprehensive explanation of the scheme in relation to the application and evaluation of universal design in the built environment, which is inclusive of all the variations and diversity inherent in this process. There are five interdependent key components of this theory – Applied Universal Design (AUD), Determinants, Social Capital, Stage of Universal Design Process, Evidence and Outcomes. The overall structure of the theory is shown in the diagram above.
Determinants and Social Capital
Determinants and Social Capital can be considered primarily as inputs, as they refer to elements that are invested into the process of applied universal design (UD).
Determinants
The application of UD in the built environment is influenced and shaped by a range of factors in the social, economic and physical environment. Often, the most influential factors on application are related to compliance with local legislation and standards. While these guidelines and requirements are valuable, participants also expressed a wish to 'go beyond the building code'. Policies are also influential, but may be non-binding. The availability of funding to support the application of UD is also an important determinant, and can make the difference between it being implemented or not. Social trends identified as important to the application of UD in the longer term included the ageing population and technological developments.
Social Capital
This refers to individuals and groups that co-operate towards a shared or common goal. A diverse range of stakeholders, are involved in the application of UD including (but not limited to) access consultants, architects, builders, surveyors, designers, engineers, facility managers, occupational therapists, planners, project managers, building users including people who experience disability. The attitudes of the social network involved in working on a project is instrumental to its application, and can be both facilitative or a barrier. While some stakeholders have undertaken formal education or training in UD, personal and professional experience is more valued as a source of knowledge in this field. Engaging with academic literature and networking with other UD stakeholders were also highlighted as part of the networks relevant to applied universal design, but were not as influential as experiential development.
Applied Universal Design
Applied UD describes the activities which undertaken when applying universal design, including what is done, who does it, and when does it occur within the design process? There is significant variation in the ways stakeholders define the concept of UD, and different understandings may exist within the group of people working on a particular project. However, while many participants associated UD with 'design for everyone', examples and case studies were invariably related to people with disability or age-related changes. The application of universal design is occurring in a range of locations including the public build environment, housing and commercial buildings. The principles of UD were not often referred to directly, however some of the concept within them were present in the data (such as simple and intuitive design, equitable use and size / space considerations).
Stage of the Building Process
The application of UD can manifest itself at any stage of the building process. In current practice, UD is being applied most frequently during the concept, design and/or post-occupancy stages. The application to UD across the entire building cycle is very rare, and regardless of actual practice, the majority of stakeholders asserted that UD should be introduced at the design stage. Regardless of the stage of the building process, the decision-making around this aspect of UD occurs on a local, project-by-project basis and many stakeholders acknowledge the need to make compromises to get UD into action.
Outcome
There are a range of both actual and expected outcomes from applied UD in the medium and longer term. These outcomes will be different for each project, although some are more widely prioritised than others in current practice. In regards to building outcomes, many stakeholders prioritise access and user friendliness. Functionality and having sufficient space where also considered important. However, human and societal outcomes are also possible from the application of UD. These include producing sustainable environments that meet current and future needs, which are safe and productive and which are non-stigmatising and promote social justice. The goals of UD were not frequently mentioned directly, but stakeholders who cited them prioritised social integration and personalisation.
Evaluation
The evaluation of outcomes is essential to understanding the impact of applied universal design, and how it manifests in the real world. At present, simple quantitative evaluations, such as checklists, direct comparison to guidelines and questionnaires are prevalent methods of evaluation. Qualitative methods are also in use including informal conversations with building users and notes from observations. Technologically based evaluations (such as simulations and online tools) are also beginning to emerge. Multiple methods of evaluation are not often used in current practice, although many stakeholders acknowledged the complexity inherent in assessing whether a built environment is universally designed. Building user complaints about UD that has 'failed' are also a prevalent driver for evaluation of how it has been applied. The current evidence for applied universal design is largely based on case studies describing particular projects in isolation.
Case Study: Explaining the real life application and evaluation of UD using the AEUD-BE
Ben (pseudonym) is an architect, who has worked in the built environment for over 35 years.
Determinants and Social Capital
Ben is aware of the regulations that codify UD practice in this local area, and has to meet these to gain building approval. Aspects of the building design that are influenced by these regulations include ramps, steps, lifts and doors. However, Ben experiences tensions around the use of these regulations as they are intended for a population and don't always cater for individual needs. For example;
"I know that there are – well I call it conflicts in what we might be do as Universal Design. We've put studs at the bottom of ramps and steps to have people with sighted difficulties to feel that there's something coming up. People in wheelchairs we're told who – whose continence may be affected by these ripple strips don't really want them – the ripple strips were decided to go in as a regulation."
He also reflected that sometime peoples' expectations are higher than what is physically possible, which can cause some difficulties.
Ben observed there are less special schools then previously, and many students with disability now need to be catered for in mainstream school environments.
Ben has worked with designers primarily on his projects, but has also liaised with engineers, surveyors and building users. He has also worked with occupational therapists, but stated they don't have a good understanding of the building at times and suggest solutions that aren't physically optimal. He has also worked with access consultants, and found they often advocate for measures that are in excess of the existing regulations.
Applied Universal Design
Ben understands UD to be "Designing buildings and environments so that as many people as possible can use them without inhibition", and provided examples such as people with mobility issues or cognitive problems. He sees UD as being similar to ergonomic design, where environments are built to fit people, or just another name for 'good design'. He believes UD can be used to both enable and inhibit behaviours; for example, placing door knobs too high for children with autism to access to prevent wandering, or installing inward opening toilet doors so that bullies could not block the exit and 'pin' a child in there.
Most of Ben's current practice is related to designing and constructing school buildings. These have included special schools that are specifically for students with significant disabilities. Ben has found that providing extra space for helpers to work with people with disability is a common request and solution. The provision of sufficient space for assistance is an alternative way to enable people to perform tasks, without the need for environmental modifications.
Stage of the Building Process
Ben reports he utilised UD across the entire building cycle. Using the local regulations, he begins thinking about how to meet the required regulations at the concept stage.
Outcomes
Ben believes the intended outcome of UD is for people with difficulties to operate, use and manoeuvre through buildings without assistance. However, his experience is that this is often unfeasible and that applied UD doesn't always meet the market. Ben also reflected that sometimes efforts to reduce stigma also led to unintended consequences;
"I would put a disabled toilet as a cubicle within the boys and a cubicle within the girls. I do that as a matter of course because I wanted them not to feel that they were separate from their peers that they were using the same toilets just that they went into their cubicle … the feedback was that nobody used the disabled toilet including kids that might otherwise have a need to use it because if they were they were going to get bullied and ostracised … We then changed to start putting them in as a unisex facility away from the general toilets so that children who needed them could discreetly go to them rather than feel that they were being made a point of difference by going to them where it was quite visible".
Evaluation
Ben described a process of evaluation when he is asked to modify an existing building, primary focused on comparisons to regulations. These evaluations against the regulations are informal, and based in his practice knowledge;
"We're pretty au fait with what's in the regulations and the basically no we haven't got a check list as such. It's basically knowing what's in the regulations".
Ben does not go back to evaluate the UD in his projects following completion, because:
"If we've designed it properly then we don't need to check – other than the builders built it correctly".

He does follow up buildings in the post occupancy stage of 12 months, and has only had to respond to comments regarding minor issues. Ben provides evidence of how UD has been applied to regulators, by? reporting how he has attended to each of the relevant regulations. However, he stated that building users (particularly those with disabilities) are probably the best people to decide whether a building is working or not.
Ben is not aware of easy-to-use tools for evaluating building features considered to incorporate UD (such as door opening pressures). He believes that any evaluation for applied UD would need to be easy and simple to use, portable (for use on site), useable by a range of stakeholders and itself conform to the principles of UD.
Video - What is the theory of Applied Universal Design?
Members of the research team for this project
Ms Valerie Watchorn - Lecturer, Occupational Therapy
Ms Cathryn Grant - Access Consultant, Architecture & Access
Associate Professor Richard Tucker - Associate Head of School (Research), School of Architecture and Built Environment
Associate Professor Patsie Frawley - Senior Lecturer, Disability and Inclusion
Dr Danielle Hitch - Senior Lecturer, Occupational Therapy
Ms Susan Ang - Senior lecturer, School of Architecture and Built Environment
Ms Kathryn Aedy - MA Public Policy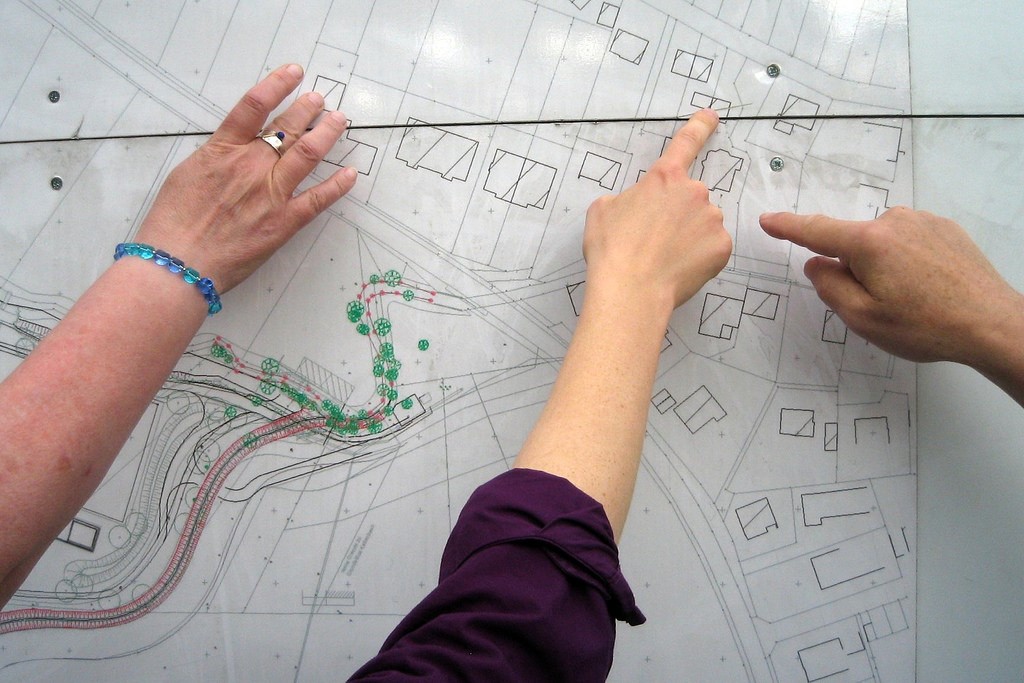 Last updated: Page custodian: Faculty of Health