2018 GOS-L UG Infographic
Infographic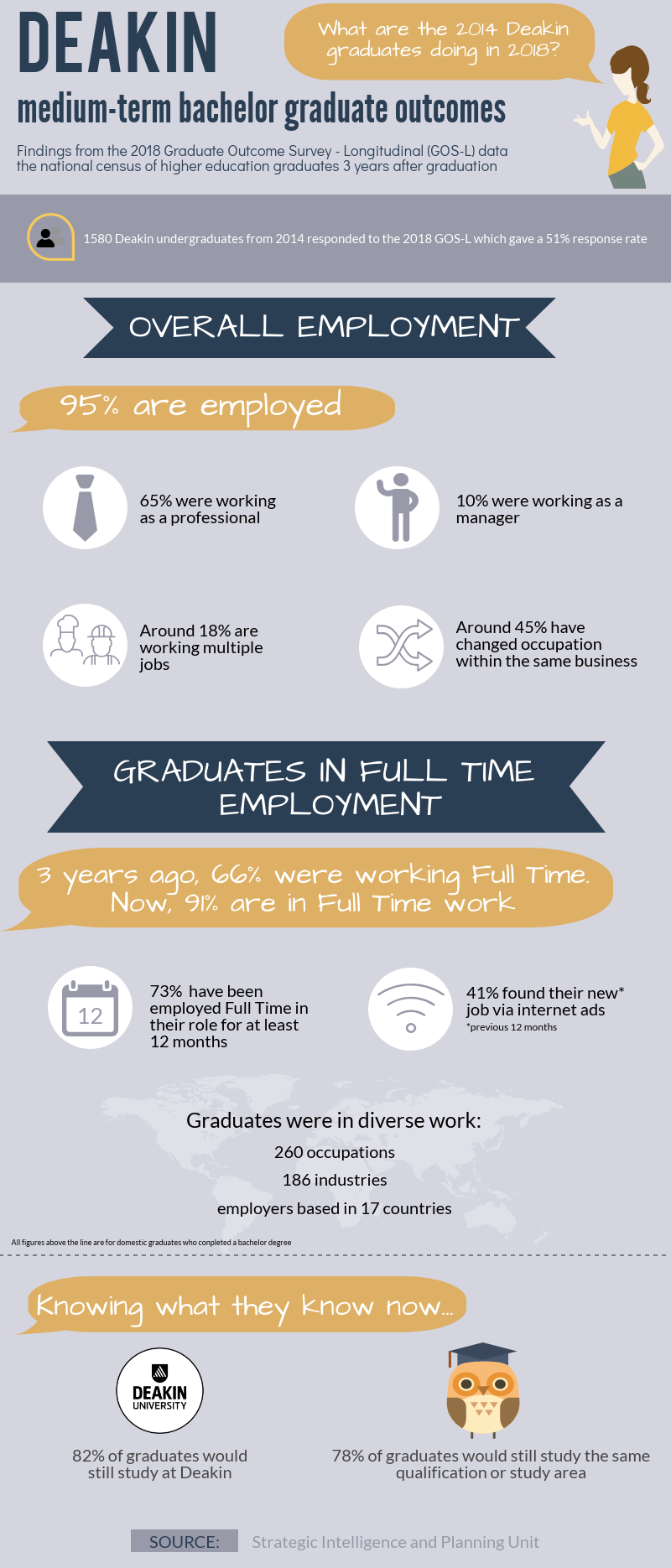 Text
What are the 2014 Deakin graduates doing in 2018?
Findings from the 2018 Graduate Outcome Survey - Longitudinal (GOS-L) data the national census of higher education graduates 3 years after graduation
1,580 Deakin graduates from 2014 responded to the 2018 GOS-L which gave a 51% response rate
Overall Employment
95% are employed
65% were working as a professional
Around 18% are working multiple jobs
10% were working as a manager
Around 45% have changed occupation within the same business
Graduates in full time employment
3 years ago, 66% were working full time. Now, 91% are in full time work.
73% have been employed full time in their role for at least 12 months
41% found their new* job via internet ads (*previous 12 months)
Graduates were in diverse work:
260 occupations
186 industries
employers based in 17 countries
Note: all the above figures are for domestic graduates who completed a bachelor degree
Knowing what the know now....
82% of graduates would still study at Deakin
78% of graduates would still study the same qualification or study area
Source: Deakin Strategic Intelligence and Planning Unit
Last updated: Page custodian: Strategic Intelligence and Planning Unit