Pre-arrival information
On this page
Enrolling for 2023
Travel and your student visa
Predeparture information sessions
Booking flights to Australia
Planning your accommodation
Arriving in Australia
Orientation and connecting at Deakin
Where to get assistance
---
Enrolling for 2023
Your course information, course map and requirements can be found in the 2023 University Handbook. If you need some help or advice to select your units, book a course advice appointment with a student adviser.
You can enrol in the units through StudentConnect.
Commencing students
If you are a newly commencing student, you'll receive an email with all the information you need about activating your account and enrolling into your units. After you've enrolled, visit our Get Started site to find out what's next!
Studying on campus
If you are enrolled as an on-campus international student on a student visa, you are required to enrol into a full-time study load of eight credit points per academic year or equivalent to complete your course within the Confirmation of Enrolment (CoE). International students on a student visa are required to arrive onshore in Australia to commence on-campus studies before the Orientation week.
As an on-campus international student, you should also understand and comply with your student visa conditions and your enrolment conditions. You cannot study your course from offshore.
The Department of Home Affairs requires students to submit a student visa application as soon as a Confirmation of Enrolment (CoE) is granted. You must follow the regular enrolment requirements applicable to student visa holders.
---
Travel and your visa
To understand your travel obligation, view the Entering Australia - what to expect at the border website.
Students who cannot travel to Australia
All International students on a student visa are required to arrive onshore in Australia to commence on-campus studies before the Orientation week.
If your visa application is pending
If you are unable to commence your studies onshore, prior to Friday Week 2 of the Trimester, you will be reported to the Department of Home Affairs by way of cancellation of your CoE due to non-commencement in week 3 of the study period.
Therefore, it is important if you are not able to arrive onshore due to your visa not being granted or other compassionate circumstances, you should immediately apply to defer your offer by contacting Deakin's International Admissions team on the email provided to you on your offer letter.
More information can be found on the How to defer webpage.
---
Predeparture information sessions
Join us for an International Student Pre-Departure Sessions. These sessions include essential information and resources to ensure a smooth transition to your studies in Australia and at Deakin. Register to attend today.
---
Booking flights to Australia
You may find that flights may be difficult to secure due to high demand. Consider undertaking your search for flights well in advance of your intended departure date. Continue to check the website prior to purchasing any flights.
---
Planning your accommodation
When planning your accommodation in Australia, we recommend you initially book your short-term accommodation or stay with someone you already know in Australia. This gives you the opportunity to personally inspect and secure long-term accommodation and make sure you are signing a lease/accommodation agreement with a legitimate provider. It is also important to know the distance of the accommodation from campus and the services and public transport available.
Home stay options (coming soon)
---
Arriving in Australia
Free airport pickup
We can help you make arrangements to be picked up from Tullamarine or Avalon airports. This is a free service and you can register for it by completing our Airport pickup online form.
Updating your personal details
According to your student visa requirements 8533, it is essential that you keep your home and postal address up to date in StudentConnect all the time. Your home address is your permanent home; the postal address is where you are during the Trimester.
---
Orientation and connecting at Deakin
Once you've completed all your arrival requirements, look into all these ways to start connecting back into the community.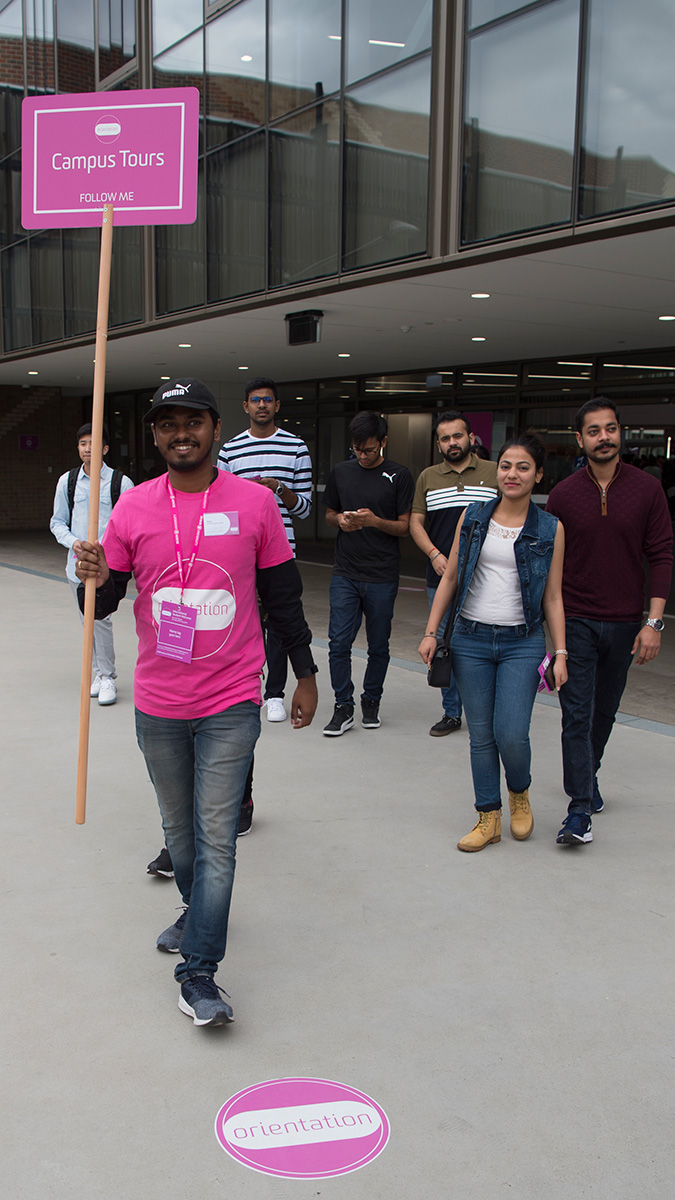 ---
Where to get assistance
Student Central
Student Central is the starting point to assist you with the ability to prioritise the support you need.
Financial support
As per your student visa financial requirement, all international students must have enough money to pay for your travel, study costs, living expenses and your stay in Australia.
Financial advice and support is available through Study Melbourne, visit the employment and finances webpage for further information.
In emergency situations only, there is a range of financial assistance available – see the financial assistance webpage for more information. You can contact a financial assistance officer through Student Central.
Health and wellbeing support
Deakin offers a range of services to support your physical and mental health and wellbeing.