PEER
Professional Experience Evaluation Report (PEER) system
Welcome to the Deakin Professional Experience online reporting system – PEER. The PEER system is an efficient and streamlined reporting process for pre-service teachers.
As a pre-service teacher, you will receive a link to PEER by email and initiate the reporting process yourself.
---
PEER process overview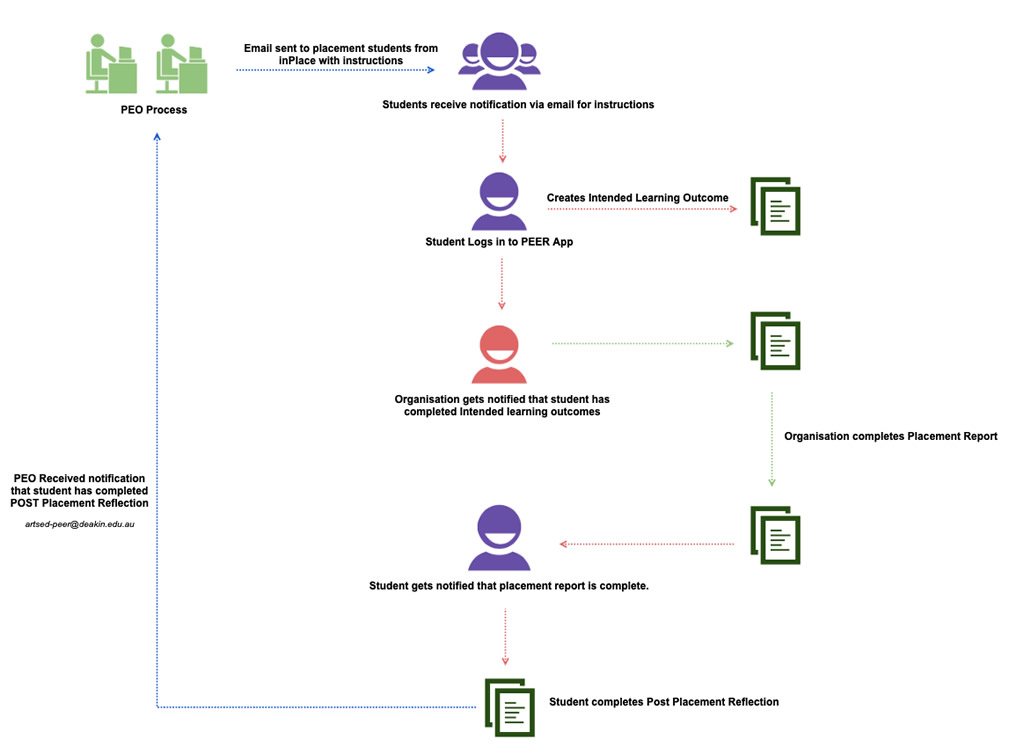 How to Login In as an Organisation
1. Go to: https://www.deakin.edu.au/apps/artsed/PEER
2. Click on Organisation button, it prompts you to type in the email address and password to log in.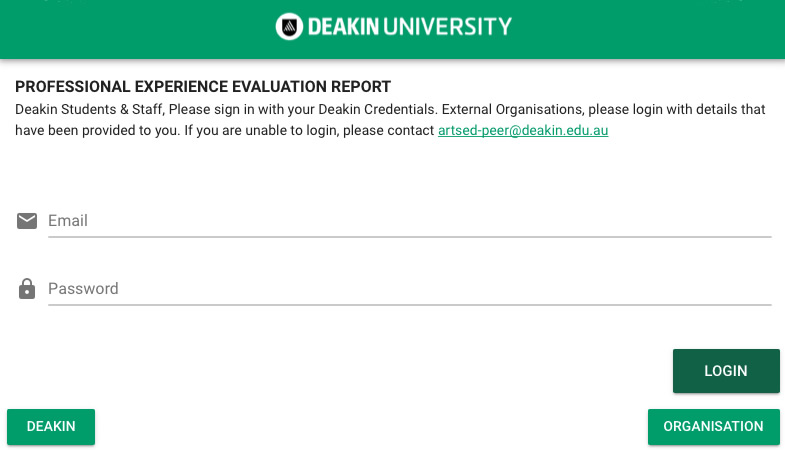 3. If you are unable to login, you will need to send an email to artsed-peer@deakin.edu.au to request a password reset.
How to rate Placement Report
To rate a report, the student will have to complete the prior steps, depending on the placement steps. The organisation will receive an email notification once the student has completed those steps. The Organisation Supervisor can then login to the app to record and assess the student on the standards.
The organisation can also can comments and notes below each of the standards assessment rating.
To rate the student, once you log in as an Organisation, you will see a list of current placements


Select by clicking on the Student name / ID you would like to assess.
Click on the edit button to edit the assessment.
You will be able to assess the student on the seven standards.
PEER process overview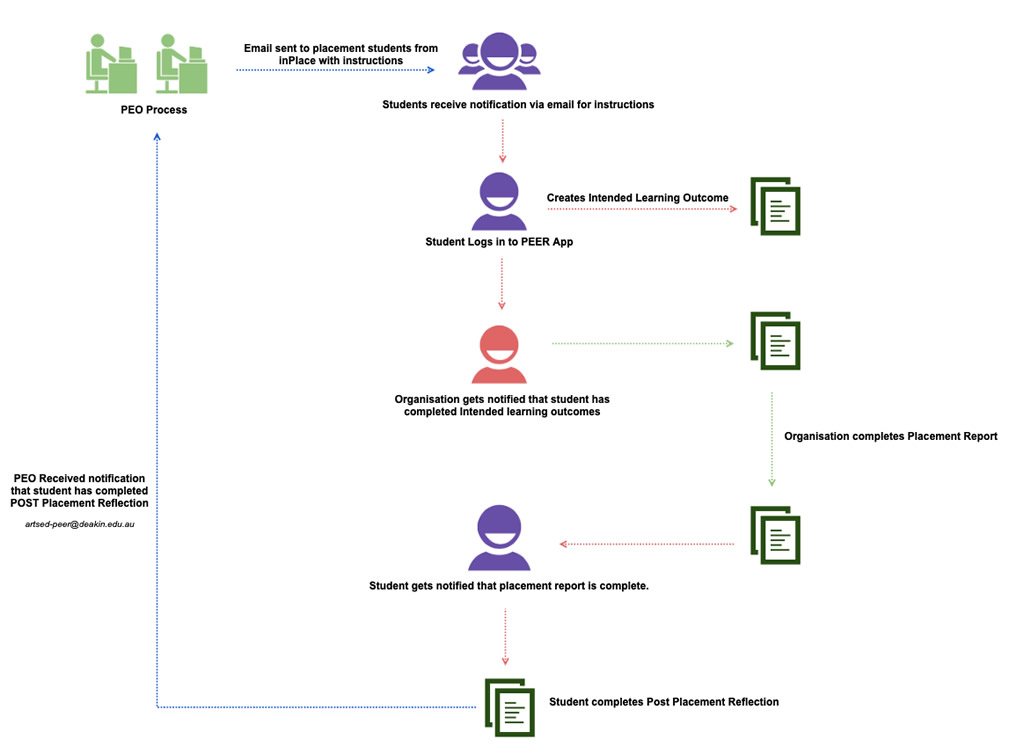 How to create a new placement
Click on 'Deakin Login' and type in your Deakin username and password
From the top menu bar or header, click on 'student'. This will take you to your current list of placements.
To create a new placement, click on the sign from the bottom.
A window will pop up to type in your placement details.

Fill in the details and click on 'save'.
This will create your placement entry and you will see the placement after a few seconds on your placement list. Example Screenshot below.


How to add intended learning outcomes
Once you have created your placement, you will be able to see each step for the placement to be fullfilled by yourself and the placement organisation.
To view the placement details, click on the placement from the placement list.
Below is a sample screenshot of all the details and steps of your placement.


You will need to start by completing your 'Intended Learning Outcomes'. Click on the to fill out your 'Intended Learning Outcomes' details and click on save.
You will then be notified via email to log back in the system to put in your 'Post Placement Reflection' once the placement organisation has done your placement report.
You can log in anytime to modify the learning outcomes if required.