Discover the English language course for you
Whether you want to improve your English for personal or professional purposes – or as a pathway into a Deakin University degree – we offer English language programs for students at all levels.
Non-award
Other/non-award courses
Non-award courses are generally single units of study that don't add up to a university qualification. They're a great way to explore an area of study before committing to a full degree, and can often be used as credit towards a degree course. Short courses and stand-alone study abroad programs also fall under this category.
Broaden your career prospects
Deakin can help you gain the skills and confidence to develop advanced English skills, setting you up for success in the career of your choice.
Prepare for further study
The DUELI English for Academic Purposes (EAP) pathway has helped over 15,000 international students to meet the English requirements for their award and diploma courses at Deakin University and Deakin College.
Improve your academic skills
Have you already met your entry requirements for your award course but want to improve your academic skills? The Introductory Academic Program (IAP) focuses on the academic skills you will need to study at Deakin.
Study at an accredited institute
DUELI is accredited by the Tertiary Education Quality and Standards Agency. DUELI is also a member of:
English Australia
NEAS, the Global Leader in Quality Assurance for the English Language Teaching Community
University English Language Centres of Australia.
One of the best places to learn English
You'll not only gain advanced English skills quickly but meet new people and make life-long friendships. After completing a DUELI English program, you might be able to undertake further study at Deakin.
DUELI helped me transition smoothly back into study mode during EAP 3 and 4. When it comes to writing structure, referencing, searching and critical thinking, I constantly refer to my notes from my EAP classes for guidance. DUELI also helped me develop my leadership and social abilities.
Ruby
DUELI student leader and Master of Nutrition and Population Health
World-class teaching experiences
We offer expert teaching and small classes, designed to help you engage with other students and your tutor.
Dedicated learning spaces
Immerse yourself in English at one of our Independent Learning Centres and benefit from a library, language skill resources and teacher assistance all in one place.
Highly qualified teachers
DUELI teachers are highly qualified and experienced, with postgraduate qualifications and extensive teaching experience, both in Australia and overseas.
Learn with the best
Students from all over the world come to study English at DUELI. We have more than 25 years of experience helping students improve their English and prepare for university studies.
Want to explore more?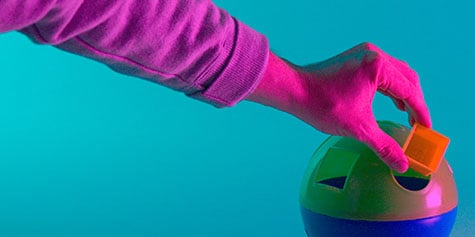 Essential guide to finding your place at uni
Starting university soon? Set yourself up for success by following this essential guide to finding your place at uni.
How to choose your future career
We're urged to start career planning from almost the moment we learn to talk. Unsure where to start? Read our top tips for how to choose your future career.
Footnotes
Deakin references data from a range of government, higher education and reputable media sources. For more information, visit our list of sources.
Got a question about our English language courses? Our course advisers are available to speak to you about your study options and how we can help you further your career.
International students
+61 3 9034 6205
study@deakin.edu.au
Enquire online