Deakin Health Economics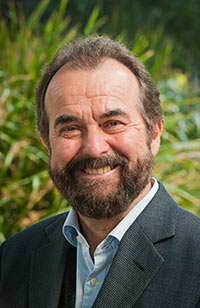 Professor Rob Carter welcomes you to Deakin Health Economics
Information About
Deakin Health Economics (DHE) was established in late 2006 and forms part of the Population Health Strategic Research Centre in the Faculty of Health.
The Head (Prof Rob Carter) and many of the staff were part of the Health Economics Group at the University of Melbourne, before the move to Deakin University. The expertise and standing of the research team is affirmed by over 10 years of research activity as a self-funding research group, with an impressive track record in both competitive grants (national and international) and commissioned research. DHE has preferred provider status for economic evaluation with both the Commonwealth Department of Health and the Victorian Department of Treasury and Finance. DHE has been commissioned to provide health technology assessments to both the Medical Services Advisory Committee (MSAC) and the Victorian Policy Advisory Committee on Technology (VPACT). DHE staff are regularly asked to sit on NHMRC grant and scholarship assessment committees and to undertake independent review of grant applications.
With a staff of 15 health economists, including 9 senior researchers, we are a strong centre of excellence in applied economic appraisal. The expertise of our staff ranges from the design and implementation of economic evaluation and health technology assessment, to economic modeling and priority setting. Our expertise extends to associated skills in literature review and synthesis (including meta-analysis), economic evaluation alongside trials and the evaluation of complex community-based interventions. We have content expertise in a range of clinical areas including mental health, obesity prevention and management, early childhood development & maternal health, and stroke amongst others. We are proud of the research collaborations we have built up in these areas. The group is currently building its teaching profile to encourage new researchers into the field of health economics.
Page custodian: Digital Presence, eSolutions Last updated: