Planning
Planning is a professional discipline focused on influencing towns, cities and regions by managing development, infrastructure and services. Planners, also known as 'urban planners' or 'town planners' specialise in designing and creating the vibrant places and spaces in which we live, work and play by balancing the built and natural environment with community needs, social equity, cultural significance and economic sustainability.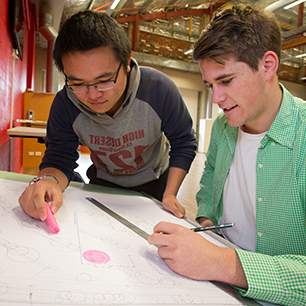 Study postgraduate planning at Deakin
Focus on global issues
Deakin's Master of Planning (Professional) addresses and responds to the emerging issues confronting our cities and regions globally – such as climate change, a low carbon future and demographic shift. Graduates of the course are equipped with the understanding and skills to confidently contribute to creative and relevant solutions.
Practical implementation
The course has a strong emphasis on practical implementation using an understanding of urban dynamics and delivery mechanisms to influence quality outcomes to provide graduates with skills to work across diverse sectors of the built environment industry.
Professional Accreditation
The Master of Planning (Professional) has professional accreditation from the Planning Institute of Australia (PIA).
Facilities
You will study in first-class facilities at Deakin's Geelong Waterfront Campus, winner of three prestigious Australian Institute of Architects awards for design excellence. The Campus is located about 50 minutes by car or train from Melbourne and a short walk from Geelong Railway Station. It is on the edge of the Geelong CBD and features an expansive modern studio, a fully equipped workshop, photographic studio and computer laboratories.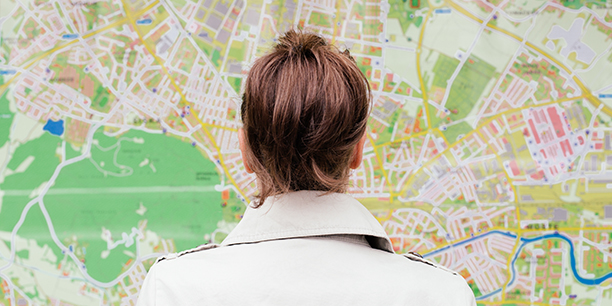 Flexible learning
A range of units in postgraduate planning courses are available via cloud (online) learning. These units can be taken as part of a full-time or part-time degree and some units are even available during Trimester 3. You can take advantage of this flexibility to study when, where and how you like, and to fit your studies around your work and personal commitments.
Scholarships
Deakin University offers scholarships for academic excellence, access and equity, accommodation and Aboriginal and Torres Strait Islanders, ensuring higher education is accessible for all members of the community.
Careers
As cities and towns continue to grow, there is increasing demand for planners to manage change. Not only do planners assess development proposals and devise policies to guide future development, they also work in areas as diverse as housing, energy, health, education, communications, leisure, tourism and transport. They frequently work with engineers, architects, building surveyors, economists, developers, politicians, scientists, and environmental scientists to create new, and revitalise existing, public spaces, conserve places of heritage and enhance community value.
There is high demand for planners in Australia and the employment prospects are excellent for professionals with an interest in and commitment to the creation, planning and design of innovative, liveable and sustainable environments and strong communities. Deakin's Planning course can provide you with skills that will enable you to work across diverse sectors of the planning industry.
Page custodian: Faculty of Science, Engineering & Built Environment Last updated: