Take your career to the next level
Whether you're looking to fill a knowledge gap in your current role, develop a specific set of skills to boost your immediate job prospects, or gradually strengthen your expertise to secure your long-term employability, our comprehensive range of short courses are an accredited, affordable and accessible way to achieve your career goals.
Flexible online learning
With a premium interactive platform backed by the top-rated tech support in the country*, we're Australia's most sought-after university for online postgraduate students+.
In-demand skills
Our courses are designed to meet the rising demand for skilled professionals in rapidly growing industries, so you can be confident you'll develop highly sought-after skills that can be immediately applied in the workplace.
Industry-aligned
By choosing a Deakin short course you're ensuring the knowledge and skills you gain will be valued by employers and aligned with industry needs.
Discover our stackable short courses
The embodiment of truly personalised learning – our stackable short courses have been designed to give you maximum flexibility in minimum time. Each course can be undertaken individually or in parallel with others. Complete one for a standalone qualification or stack multiple towards a full Deakin degree.
Professional development single units
Offered across a range of sectors, including financial planning, law, communication and creative arts and health, our professional development single units are designed to boost your employability and futureproof your career.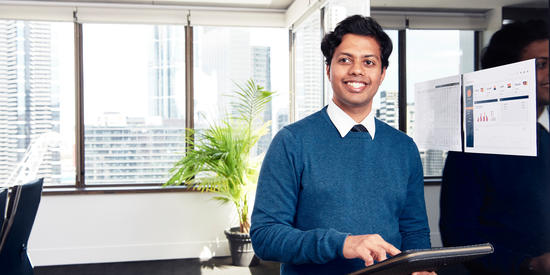 Financial planning
Are you a financial adviser aiming to become Financial Adviser Standards compliant?
Law
Do you need to complete VLAB units to qualify for legal practice in Victoria?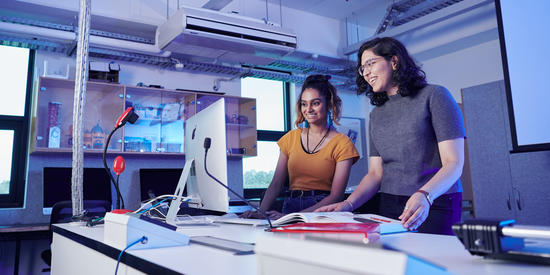 Communication and creative arts
Is there a passion you'd like to explore further through formal study?
Health
Do you want to help improve community health, wellbeing and inclusiveness?
I am currently living abroad and was able to attend classes with students both locally in Australia and around the globe – the technology and interaction was seamless.
Timothy Hipworth
Master of Business Administration (MBA) student
Free online courses
Upskill in your downtime by studying a free online course in an area that interests you. You'll build valuable work and life skills to utilise in your career now and into the future.
Footnotes
*According to the Voice Project IT Service Quality Support Benchmark Survey.
+uCube, Department of Education, Skills and Employment. Postgraduate data excludes research.
We're ready to help you make an informed choice. Our friendly advisers are available to speak to you one-on-one about your study options, support services and how we can help you further your career.