Government subsidised short courses
To support those wanting to upskill or retrain in 2021, Deakin University, with assistance from the Australian Government, is dramatically subsidising the cost of a range of postgraduate short courses in areas of national priority. Quickly go from course to career with skills employers want now.
Professional development
Single units are a fast and flexible way to future-proof your career in a range of sectors.
Are you a financial adviser aiming to become FASEA compliant?
Do you need to complete VLAB units to qualify for legal practice in Victoria?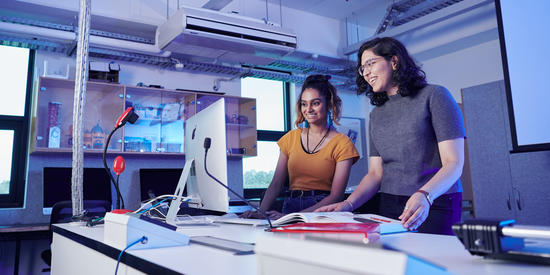 Is there a passion you'd like to explore further through formal study?
MBA masterclasses
Invest in your skills now by studying one of our industry-led intensive masterclasses. There are a range of current business-focused topics that will help further your career and count towards completing your Deakin MBA electives.
Microcredentials
Our microcredentials are skill-specific, personalised and completed 100% online alongside industry leaders. Have your capabilities recognised and independently verified to help future-proof your career.
Free online courses
Upskill in your downtime by studying a free online course in an area that interests you. You'll build valuable work and life skills to utilise in your career now and into the future.
I am currently living abroad and was able to attend classes with students both locally in Australia and around the globe – the technology and interaction was seamless.
Timothy Hipworth
Master of Business Administration (MBA) student
Latest articles
Course seeker: find a Deakin short course to upskill in your career
Explore our range of online short courses that focus on upskilling you in areas of demand, delivered by industry professionals.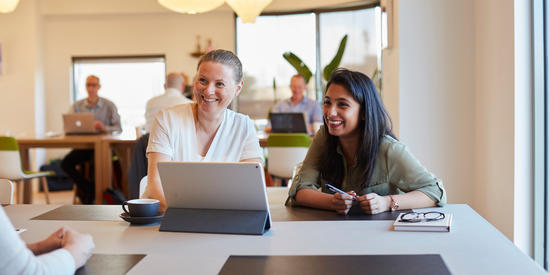 Deakin's Cloud Campus: your online study questions answered
To help you understand whether the Cloud Campus is right for you, we've answered five of the most common questions we hear from prospective students.
Get in touch
We're ready to help you make an informed choice. Our friendly advisers are available to speak to you one-on-one about your study options, support services and how we can help you further your career.