Discover all you need to know about studying at Deakin
This year your students have the opportunity to see Deakin from all angles. Attend student-led, on-campus tours to experience Deakin's vibrant learning spaces and state-of-the-art facilities. Attend a virtual event to access all the information needed to find their dream course. Your students can get the full uni experience and discover what it's like to be a Deakin student.
In person visits with Deakin
We're excited to start welcoming schools back on campus for tours and presentations, as well as attending your school events in person. Visits will be subject to availability and COVIDSafe guidelines.
Online presentations
No matter how your students at learning, we want to tailor our presentations to suit your needs, delivered 100% online.
We can't wait to welcome students back to campus in 2022
In 2022, campus life will be at the heart of the Deakin experience. Our students will be on campus to meet teaching teams, new friends in person; learn and study in our world-class facilities; and make the most of our social, vibrant and diverse spaces. But we're also all about flexibility, so students can still incorporate online learning options when it suits.
Discover why 60,000+ students choose to study at Deakin. From in-person campus tours and expos, to online information sessions and live Q&As, you and your students have year-round opportunities to experience all that Deakin has to offer.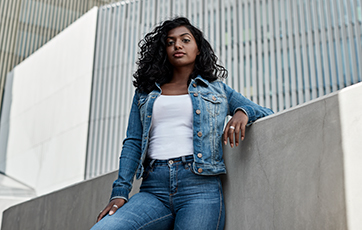 Virtual Open Day
5 June
Watch information sessions on courses and uni life, ask questions in live Q&As, chat to experts and students and win prizes – all from home.
Campus Open Day
7–28 August
Get a firsthand look at our facilities and study spaces and talk to current students to get the inside word on what it's like to study at Deakin.
Resources
All you need to know about Deakin and our courses is right at your fingertips. Access our Careers Network News, undergraduate course guides and other Deakin publications.
Order a brochure
Head over to our publications order form to select from our full range of brochures and guides to have on hand to help students make a decision about their future study.
Stay up-to-date
Make sure we've got your correct details so you never miss an important announcement.
Entry pathways
There's more than one pathway into every student's dream bachelor degree, the traditional path from Year 12 to university is just one of them.
Deakin Accelerate
Have you heard about our accelerate program? High achieving VCE students can get a head start on university studies and a potential boost to their ATAR.
Pathways that look beyond the ATAR
Contact us
Our Melbourne team
Head of Future Students
Roula Karakostas
+61 3 9246 8067
Email Roula
Manager – Future Student Pathways and Programs
Janine Kuster
+61 3 9246 8035
Email Janine
Manager – Future Student Campaigns and Events
Jenny Rowell
+61 3 9246 8205
Email Jenny
Coordinator – Future Student Engagements
Luke Ridgwell
+61 3 9246 8076
Email Luke
Pathways and Partnerships Coordinator
Luke Bryden
+61 3 9244 5193
Email Luke
Our Geelong team
Coordinator – Campaigns and Events
Natasha Watson
+61 3 9244 5056
Email Natasha
Our Warrnambool team
Coordinator – Future Student Engagements
Luke Cann
+61 3 5563 3047
Email Luke
Got a question but can't find the answer?
Try our Help hub – we've curated the questions our future student advisers are asked most frequently about applications, entry requirements, pathways and more.