Biotechnology
Biotechnology, one of the fastest growing scientific sectors is the manipulation of living organisms/components to create beneficial products such as medical treatments, new food sources, genetically modified plants or antibiotics, and can be used to solve critical problems that humans and the earth face. Biotechnology is a multidisciplinary applied science that utilises fundamental chemistry, biology and nanomaterial sciences and applies these disciplines to solving real-world problems. Areas of particular application include medicine, agriculture, medical devices, food security and process, bioprocessing and biofuel.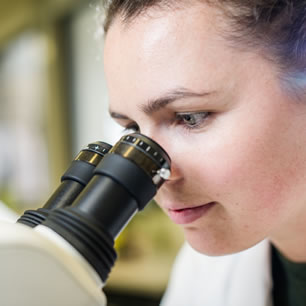 Why study biotechnology at Deakin?
Students will benefit from the state-of-the-art facilities and cutting edge research, while exploring their interests in agricultural, cellular and molecular biotechnology; nanotechnology and analytical techniques.Deakin University has research strengths in material science, food and agricultural science, analytical chemistry and nanomaterial.
Biotechnology at Deakin applies these fundamental sciences to projects targeting the solution to practical problems. Students will carry out a project that is scientifically intensive but also industrially relevant. Many of the projects are aligned with industry partners and so students will learn how to tackle problems in an industry-linked setting.
---
Career opportunities
Graduates completing this specialisation are highly employable, with the ability to work in industrial, innovative, regulatory, emerging and commercial biotechnology sectors. Study areas include: agricultural biotechnology, laboratory techniques for cellular and molecular biotechnology, biotechnology, frontier techniques in biotechnology and nanotechnology, and industrial and analytical techniques in biotechnology.
Biotechnologists are in demand both in Australia and Internationally. Australia is ranked in the top ten worldwide for biotechnology and has one of the fastest growing biotechnology sectors, ranking number one worldwide in 2013 "Best growth in public markets", as ranked by Scientific American, Wordview Scorecard 2013. Australia has 88 ASX-listed biotechnology companies with a value of $51 billion (BioForum, April 2014).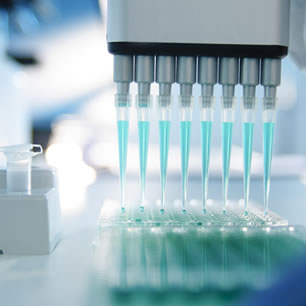 Potential careers include:
Medical Scientist
Industrial biotechnologist
Agricultural scientist
Food technologist
Potential fields include:
Pharmaceutical science
Diagnostics
Medical devices
Agricultural science
Food technology
Industrial science
Clean technology
Combine coursework and research
The first year of this course comprises of four core project units in research training and methods, and four advanced disciplinary units in biotechnology. The second year focuses solely on a research thesis that is completed over two trimesters. View the university handbook to find out more about the course structure.
Students who complete this two-year program will be uniquely positioned to apply for a PhD.
---
Research opportunities
Students interested in pursuing research in Biotechnology are encouraged to undertake the Biotechnology specialisation within the Master of Science (Research). Research projects are linked to the School of Life and Environmental Sciences and Deakin's Centre for Chemistry and Biotechnology.
Particular areas of strength at Deakin University include the following:
The application of nanomaterials to agriculture including the efficient delivery of pesticides;
Functional food ingredient microencapsulation and stabilisation;
Biofuel production through the processing of waste biomass;
The conversion of agricultural and food waste into fine chemicals and other valuable products;
The development of nanosensors for medical and agricultural applications;
Modelling and design of systems for efficient use of water in agriculture;
Sustainable practices and food security.
Biotechnology is a specialisation within the Master of Science (Research), this course is the first of its kind to be offered at Deakin.
It is an advanced degree program comprising a unique combination of coursework and research, and serves as an ideal pathway between undergraduate studies and a doctoral degree (PhD).
The course is focused on research training and methods, whilst providing students with the opportunity to select from ten areas of specialisation according to their interests and career aspirations, one of which is in biotechnology.
Biotechnology in Australia
Australia is the leading location for biotechnology companies in the Asia-Pacific.
Biotechnology will be one of the key factors in the growth and development of Australia's future. It is anticipated that biotechnology will help to strengthen the economy and provide solutions to various challenges that currently face Australia and the world including but not limited to; food security, management and treatment of diseases, climate change, drug development and fuel substitutes.
The most noteworthy biotechnology developments in Australia's history have been that of the Cochlear Implant which enabled deaf patients to hear again and the Cervical Cancer Vaccine which protects against the two strains of HPV that cause 70% of cervical cancers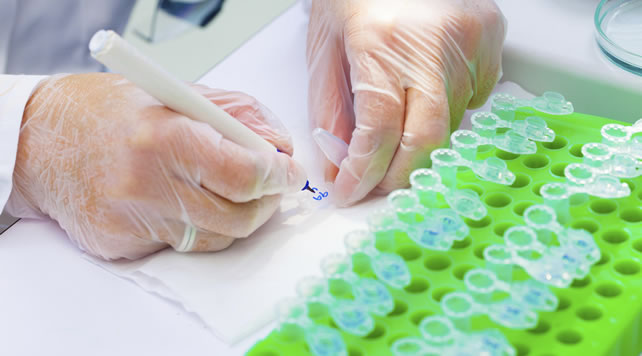 Page custodian: Faculty of Science, Engineering & Built Environment Last updated: