Alfred Deakin Professor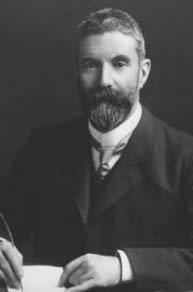 The title of Alfred Deakin Professor is the most prestigious that the University can bestow on its staff.
Below are the 2014 recipients of this title and a list of past recipients:
Professor Mike Ewing
Professor Mike Ewing was appointed Pro-Vice Chancellor (Executive Dean) of Business and Law at Deakin in March 2014. Prior to that, he spent 12 years at Monash University (as professor of marketing, Head of the Department of Marketing, deputy PVC and Head of Faculty) and 6 years at Curtin University.
Mike's research interests include marketing communications, marketing strategy, brand management, and health promotion. His work has been published in the Journal of the Academy of Marketing Science, Information Systems Research, the International Journal of Research in Marketing, Social Science & Medicine, the Journal of Advertising Research, the Journal of Advertising, the Journal of Business Research, Industrial Marketing Management, Psychology & Marketing, Psychology & Health, the European Journal of Marketing and Accident Analysis & Prevention, amongst others. Two recent meta-analyses place him in the top two most productive marketing communications researchers worldwide.
Mike has received numerous awards and citations for research including three consecutive UK Academy of Marketing best paper awards, the inaugural Dean's Award for Excellence in Research at Monash (2007), the Silver Medal for the best paper published in the International Journal of Market Research in 2008 and the Market Research Society's David Winton Award for Innovation in Research Methodology in 2009. In 2008, Mike was appointed to the Board of Governors of the Academy of Marketing Science. In 2010, he was made a distinguished fellow of the Australia New Zealand Marketing Academy and appointed to the inaugural international advisory board of the Academy of Indian Marketing. Mike was recognised as a distinguished fellow of the Academy of Marketing Science in May 2012.
Over the past two decades, Mike has taught in Australia, Austria, Brunei, China, the Czech Republic, England, Finland, Hong Kong, Italy, Malaysia, the Netherlands, Singapore, South Africa, Sweden and the Philippines. In 2004, he won the inaugural Dean's Teaching Award at Monash. He particularly enjoys graduate instruction and has taught MBA courses at the London Business School, the Helsinki School of Economics/Aalto University, the Rotterdam School of Management, the Australian Graduate School of Management, Lulea University of Technology (Sweden) and Tongji University (Shanghai).
Prior to entering full time academe, Mike was the marketing research manager for Ford Motor Company's South African subsidiary. More recently, he has consulted and delivered executive education programs to such organizations as Coca-Cola (Asia), Hakuhodo (Japan), Unilever (Europe), DSM (Europe), Jollibee (the Philippines), Telekom Austria, Holden, Saab, BMW Financial Services, Argyle Diamonds, Levi Strauss & Co., Ansell, Glaxo Smith Klein, the CEO Institute, Isuzu-General Motors, Nissan and the West Australia State Government. In September 2012 Mike was appointed professor-in-residence for DDB Group.
Professor Matthew Barnett
Professor Barnett joined Deakin University in 1999 as a Research Fellow in the School of Engineering and Technology. He progressed through the ranks and is currently an ARC Future Fellow and the Chair in Metallurgy.
Professor Barnett is internationally recognised as a leading researcher in the field of deformation behaviour of steels and light metals, as evidenced by two highly Cited Paper Awards from Materials Science and Engineering A; Marcus A. Grossman Best Paper Award from Metallurgical and Materials Transactions A (an ERA A* journal); and having been invited to chair several international conferences, an invited speaker at over 20 international and national conferences, and has delivered 4 keynote speeches / tutorials at international conferences/workshops.
Professor Barnett has published since 1999, according to Scopus, with 159 cited papers in refereed international journals and refereed international conferences proceedings, and has authored / co‐authored three book chapters.
Professor Barnett's work has been very widely cited. For example, according Scopus, as at May, 2014, his highest cited paper (a paper in Acta Materialia published 2004) has 456 citations, and the 10 most cited papers have 2087 citations in total. Again, according to Scopus, Professor Barnett has an h‐index of 36 and i10‐index (the number of publications with at least 10 citations) of 82.
In the last 10 years, Professor Barnett has secured research funding of more than $12 million from various sources, including more than $7 million from the ARC (Australian Research Council). Professor Barnett has built a very successful and productive research team in light metals, the aim of which is to understand and exploit the metallurgy of deformation in magnesium, aluminium and titanium to optimise processing techniques and final properties. Professor Barnett and his team members have won in excess of 7 ARC grants, most notably $2.5M for ARC Centre of Excellence for Design in Light Metals and $600K for the prestigious ARC Future Fellow. An outstanding academic leader, Professor Barnett has successfully supervised (as principal supervisor) 19 PhD students and 18 Postdocs since 2002. Professor Barnett has also provided exceptional leadership within IFM, particularly in his capacity as HDR Coordinator; contributing greatly to the achievements in HDR completions and HDR development.
Professor Kylie Ball
Professor Ball joined Deakin University in 1999 as a Postdoctoral Fellow, School of Health Sciences. She is currently a Personal Chair in the School of Exercise and Nutrition Sciences, Faculty of Health.
Professor Ball has been awarded four prestigious research fellowships from the National Heart Foundation and the NHMRC, including her current Principal Research Fellowship, which is one of the most senior fellowships awarded by the NHMRC. Professor Ball has been a recipient of the Vice Chancellor's Award for Outstanding Contributions to Research as an Early Career Researcher, and was the 2010 Deakin University Researcher of the Year. She has also received numerous external awards, including the Australian Institute of Science and Policy Victorian Young Tall Poppy of the Year Award. In 2009 she was appointed as a Fellow of the International Society for Behavioural Nutrition and Physical Activity, the peak scientific body in her field, having previously served as its elected President.
Professor Ball's research is concerned with socioeconomic inequalities in health, with a focus on nutrition, physical activity and obesity. She has published extensively, with 188 journal papers, 10 book chapters, and one edited book. Professor Ball was an important contributor to Deakin's ERA ratings of 5 in 'Human Movement and Sports Science' and 4 in 'Nutrition and Dietetics'. She has attracted over $11.5 million in external research funding to Deakin, as well as $10.1 million which she has been awarded with collaborators at other institutions. Professor Ball previously won Deakin's only NHMRC Strategic Award (one of 8 awarded from 110 applications nationally, valued at $2 million), and an NHMRC Capacity Building grant ($1.1 million) which she co-led. Professor Ball is nationally and internationally recognised as one of the leading researchers in her field. Her research on obesity prevention has been influential in shaping national policy and she has been invited to serve on numerous expert advisory groups for government and non-government agencies. In 2013 she was the recipient of the Victorian Health Promotion Award for promoting healthy eating, for her research conducted in partnership with the National Heart Foundation and Coles supermarkets.
In addition to her own program of research, Professor Ball has played a lead role in the establishment and growth of Deakin's Centre for Physical Activity and Nutrition Research (CPAN). As one of four founding members and a member of the CPAN Executive, Professor Ball has played a key part in building CPAN and establishing its culture of excellence, setting its strategic directions, and influencing its overall success. She has, for example established strong links between CPAN and several leading research groups internationally, notably the EMGO Institute at the VU University in Amsterdam and the MRC Lifecourse Epidemiology Unit at the University of Southampton. Professor Ball has also been generous with her time in mentoring and developing PhD students and early career academic staff across CPAN, the School of Exercise and Nutrition Sciences and elsewhere in the Faculty of Health. Most recently she has established the 'Mothers in Academia' group, a peer support network for early and mid-career female staff in the School.Professor Ball is not only a leading researcher - she is an outstanding research leader who has made a sustained contribution to CPAN and Deakin's research success.
Professor Clare Bradford
Professor Bradford joined Victoria College and Deakin University in 1988 in the position of Lecturer in Language and Literature. She is currently a Personal Chair in the School of Communications and Creative Arts.
Professor Bradford's research examines the interplay between children's literature and the social practices it represents and advocates. She has focused especially on representations of Indigenous peoples and cultures in children's texts, and on Indigenous textuality for children, publishing two books on this topic: Reading Race: Aboriginality in Australian Children's Literature (2001), and Unsettling Narratives: Postcolonial Readings of Children's Literature (2007), in addition to many essays. Unsettling Narratives is the first comparative study of settler society literatures for children, embracing Australian, Canadian, New Zealand and American texts. A second strand of research examining how children's literature following the end of the Cold War has engaged with political, social and environmental questions is addressed in her book New World Orders in Children's Literature: Utopian Transformations (2008), co-authored with three Australian colleagues. A third collaborative project focuses on Australian children's texts since 1990, exploring the values they promote with regard to multiculturalism, immigration and community relations. Professor Bradford has recently finalised a manuscript for a new book to be published in 2015.
To date she has published eight books and in 2009 Professor Bradford was awarded the first Trudeau Visiting Fellowship Prize from the Pierre Elliott Trudeau Foundation. The prestigious $225,000 Trudeau Fellowships are awarded for a three-year period and include an award and a travel, research and dissemination allowance.
Professor Bradford is the Director of the 'Centre for Memory, Imagination and Invention (CMII)'. Through her leadership CMII are deploying innovative methods drawn from the disciplines of cultural heritage studies, museology, architecture, literary studies, creative arts and design, and forging ground-breaking projects focusing on themes including spatiality, cross-cultural engagement, innovative technologies, and the operation of memory. The Centre has grown in research and consultancy, publications and profile for the creative arts at Deakin since it was established just a couple of years ago, meeting targets successfully.
Professor Bradford has made a significant contribution to the preparation of the next generation of academics. She has supervised 9 PhD completions while at Deakin and as is evidenced from her DRO record has an extensive publication and grants. Professor Bradford also edits and publishes Australia's principal scholarly journal in children's literature, 'Papers: Explorations into Children's Literature' and has been President of the International Research Society for Children's Literature and continues to serve on the Board. Finally, Professor Bradford's esteem in her field is demonstrated by her election as a Fellow of the Australian Academy of the Humanities in 2011. She is the first person from children's literature to be recognised by the Academy.
Professor Graeme Hays
Professor Hays joined Deakin University in 2013 in the position of Chair in Marine Science in the School of Life and Environmental Sciences.
Professor Hays came to Deakin from Swansea University, United Kingdom and is recognised internationally as a leading scholar in areas of marine science, including behavioural, physiological and molecular ecology as well as biological oceanography. He is Deputy Director of Deakin's Strategic Research Centre of Integrative Ecology and plays a critical leadership role in leading and driving research in the area of marine science. Since his commencement at Deakin, Professor Hays has been very proactive in mentoring and supportive of our early and mid-career researchers.
A search on Google Scholar indicates that Professor Hays has an H index of 56, i10-index (the number of publications with at least 10 citations) of 184, and his publications have received over 9,900 citations to date - all these widely used global research performance indicators would place him among the most competitive research performers in his field globally and will make substantial contributions to our ERA submission in 2015. Professor Hay's research publications have appeared in high-profile leading international research journals including Nature, Proceedings of the National Academy of Sciences of the United States of America (PNAS), Trends in Ecology and Evolution, Proceedings of the Royal Society of London. Series B (Biological Sciences), and Current Biology etc.
Professor Hays' research has received wide media interest, and has featured in numerous newspaper and television articles. For example, satellite tracking studies in Ascension Island carried out by his research group in the 1990s received recognition by way of commemorative stamps and were the subject of a best-selling book, Turtle Island: A Visit to Britain's Oddest Colony.
Professor Hays' research into sea turtles has captivated the public's interest and he recently appeared on ABC News to discuss satellite tracking of the vulnerable flatback sea turtle. Professor Hays' dedication to research excellence advances the national and global reputation of the School, particularly at the Warrnambool Campus, and of Deakin University as a whole.
Past Alfred Deakin Professor recipients
2014
Awarded Alfred Deakin Professorship
Professor Mike Ewing
Professor Matthew Barnett
Professor Kylie Ball
Professor Clare Bradford
Professor Graeme Hays
Professor Ivan Stojmenovic
2013
Awarded Alfred Deakin Professorship
Professor Rob Carter – Faculty of Health
Professor Wanlei Zhou - Faculty of Science, Engineering and Built Environment
Professor Jo Salmon – Faculty of Health
2012
Awarded Alfred Deakin Professorship
Professor Michael Berk - Faculty of Health
Professor John Endler - Faculty of Science, Engineering and Built Environment
Professor Maria Forsyth - Institute for Frontier Materials
Professor Fethi Mansouri - Faculty of Arts and Education
Professor Michael Polonsky - Faculty of Business and Law
Professor Svetha Venkatesh - Faculty of Science, Engineering and Built Environment
2011
Awarded Alfred Deakin Professorship
Professor Jill Blackmore – Faculty of Arts and Education
Professor Mari Botti – Faculty of Health
Professor Paresh Narayan – Faculty of Business and Law
Professor David Walker – Faculty of Arts and Education
2010
Awarded Alfred Deakin Professorship
Professor Marita McCabe – Faculty of Health
2009
Awarded Alfred Deakin Professorship
Professor Boyd Swinburn – Faculty of Health
2008
Awarded Alfred Deakin Professorship
Professor David Crawford – Faculty of Health
2006
Awarded Alfred Deakin Professorship
Professor Xungai Wang – Institute for Frontier Materials
Professor Saeid Nahavandi – Centre for Intelligent Systems Research, Deakin Research
2003
Awarded Alfred Deakin Professorship
Professor Peter Hodgson – Institute for Frontier Materials
Professor Julian Mercer – Faculty of Science, Engineering and Built Environment
Page custodian: Human Resources Division Last updated: