Alfred Deakin Professor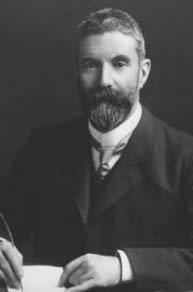 The title of Alfred Deakin Professor is the most prestigious that the University can bestow on its staff.
Below are the 2015 recipients of this title and a list of past recipients:
Professor Mirko Bagaric
Professor Bagaric joined Deakin University in 2002 as an Associate Professor in the School of Law, Faculty of Business and Law. Professor Bagaric became a Professor and the Head of School in 2003. Until recently (30 June 2015) he was the Dean of Law and Head of the Deakin Law School within the Faculty of Business and Law.
Professor Bagaric graduated from Monash University with a BA/ LLB (Hons) degree in 1992. He obtained a PhD from Monash University in 2001 for his thesis 'Punishment and Sentencing: A Rational Approach'. He was awarded the Mollie Hollman medal, which is awarded to the 'PhD student who has fulfilled all requirements for the degree and is judged to have presented the best doctoral thesis of the year'.
After a successful career in private practice for nearly eight years, Professor Bagaric commenced his academic career as a lecturer in 1999. In less than five years, in 2003, he was promoted to Professor and Head of School, at Deakin University. This is perhaps the quickest accession to a professional position in Australian legal academic history (less than 4.5 years from level B to E).
Professor Bagaric's career has been marked by a prodigious and high quality research output. He is the author or co‐author of 30 books and over 130 articles in leading international journals including the Buffalo Law Review; the San Diego Law Review; the Michigan Journal of Race and Law; the Albany Law Review; Law and Inequality; the University of San Francisco Law Review; the Berkeley Journal of Criminal Law; the Brooklyn Journal of International Law and the Criminal Law Review. He has also published in all of the leading Australian law journals, including the University of New South Wales Law Journal; the Sydney Law Review; Melbourne University Law Review and the Monash Law Review.
Since 2010, when journal rankings came into existence, he has published 30 articles, 24 of which are in A* or A journals. A recent benchmarking exercise comparing the research output and quality of research of all legal academics in Victoria (except those from Victoria University and Australian Catholic University), showed that Professor Bagaric was the best performing law academic in the State. During the most recent three year audited period (2011 to 2013), he accumulated 55 points. The second highest performing academic had 41 points. Thus, he performed 25% better than the second most prolific academic. This achievement is made all the more impressive by the fact he was the Dean of the Law School during this time. The rate of the publications is not compromised by its quality. The benchmarking exercise had an inbuilt quality component, with articles in A* journals attracting 3 points; A journals attracting 2 points; B journals attracting 1.5 points and C journals 1 point.
Professor Bagaric's main work is in the area of punishment and sentencing. He has also written extensively in migration and refugee law and human rights law. His articles have been cited in over 50 court judgments, including the High Court of Australia and superior courts in Canada, Singapore, New Zealand and Ireland.
His research actively and regularly engages with the community, having authored approximately 500 opinion pieces on a range of socially relevant and important legal topics which have appeared in all of the Australia's leading newspapers. He appears regularly in the electronic media as an expert commentator on his research areas.
Professor Bagaric has influenced public debate and legislative change in the areas of refugee law and sentencing. His current main research priority is encouraging governments to implement an evidence based and normatively sound sentencing system, which secures four objectives: to reduce crime; to punish criminals appropriately; to minimise the cost of the system and to ensure the system does not violate important moral standards.
Professor Bagaric is one of 18 contributors to Future Proofing Australia (MUP, 2013) which is edited by Federal Senator and Parliamentary Secretary to the Minister for Foreign Affairs Brett Mason and Daniel Wood. The foreward to the book is written by Australian Prime Minister Tony Abbot who states that the authors are 'big thinkers on big ideas'.
Professor Bagaric has extensive legal experience. He is a former member of the Migration and Refugee Tribunal, where he wrote several defining decisions which at that time resulted in many Afghan asylum seekers being granted refugee status in Australia. He is still a practicing lawyer, mainly in the area of white collar crime. He has appeared at courts at all levels of the judicial hierarchy including the High Court of Australia and represented accused in some of the most high profile and important legal cases in Australia's recent legal history.
Professor Neil Barnett
Professor Neil Barnett joined Deakin University in 1991 as a Senior Lecturer following five years in industry and eight years in academic institutions in the United Kingdom. He was promoted to Associate Professor in 1997 and in 2004 he was awarded a Personal Chair in recognition of his outstanding achievements in analytical chemistry. He served as Associate Dean (Research) for the (then) Faculty of Science and Technology from 2010 to 2012.
Professor Barnett's contributions to Analytical Chemistry has been recognised by his election as Fellow of the Royal Society of Chemistry in 1989 and the Royal Australian Chemical Institute in 1991. He has also received a number of honours and awards including the prestigious Royal Australian Chemical Institute, Analytical Chemistry Division Medal in 2003. He received the degree of Doctor of Science from Deakin University in 2005 and became an international editor of Analytica Chimica Acta in 2010. Professor Barnett has been an active national advocate for his discipline and is currently a member of the Australian Research Council (ARC) College of Experts (2014-16) and has served on the ARC Future Fellows selection panel and as a Cluster Assessor for the ARC Excellence in Research for Australia exercise (2012).
Perhaps Professor Barnett's greatest enduring contribution at Deakin has been his enthusiasm and support for postgraduate research students; he has supervised more than 30 postgraduate students to completion, many of whom have gone on to have outstanding academic or industry-based careers in Australia and overseas. Professor Barnett's outstanding mentorship contributed to his former PhD students receiving prestigious grants and prizes.
Professor Barnett has produced more than 140 publications in international journals, with a current h-index of 30 and total citations over 3,330. He has presented over 70 invited lectures and seminars at conferences, universities and industrial laboratories around the world. Professor Barnett's early experience with the iconic UK corporation Imperial Chemistry Incorporated (which later sold divisions to Zeneca and DuPont among others) encouraged his strong applied approach to chemistry research.
His work has attracted research partnerships with many industry collaborators including GlaxoSmithKline, CSIRO, Telstra, Victoria Police Forensic Science Centre, Forensic Science South Australia, Australian Federal Police and National Institute of Forensic Science.
Professor Barnett's research interests include:
fundamental chemistry, spectroscopy and analytical applications of chemiluminescence
flow analysis, HPLC, capillary electrophoresis and microfluidics
applications in pharmaceutical production, process monitoring, oenology and forensic science
identification and isolation of bioactives in plants.
Professor Barnett has served on a number of University committees including Academic Board, Research and Research Training Committee of which he was Chair from 2005-2009, the Research Management Sub-Committee, the University Research Advisory Committee, the Research Quality Framework Steering Committee, and the Excellence in Research for Australia Steering Committee.
Over his past 24 years at Deakin, Professor Barnett has clearly demonstrated outstanding and sustained commitment to the University as an excellent researcher, exemplary research student supervisor, dedicated mentor to early career researchers and as a national advocate for his discipline.
Professor Colin Barrow
Professor Barrow has been at Deakin University since 2009 and is Chair of Biotechnology and Director of the Centre for Chemistry and Biotechnology. Previously he was Executive Vice-President of Research and Development for Ocean Nutrition Canada (ONC) where he led the development of seafood-derived supplement and healthy food ingredients and technologies. In 2007 he received the prestigious award for Research Excellence from the Nova Scotia Biotechnology and Life Sciences Industry Association. This award is given to one individual each year for outstanding contributions to the biotechnology and life sciences industries in Nova Scotia, Canada.
Professor Barrow has contributed significantly to Deakin's postgraduate research activities in many industry-relevant areas, particularly in the success of the Deakin India Research Initiative through co-supervision of many students with Indian partners including BioCon, BigTech and The Energy and Resources Institute (TERI). He has also been highly regarded with our partners at the TERI-Deakin NanoBiotechnology Centre in Delhi and has been a significant driver of commercial research mentoring in the Faculty and beyond.
Professor Barrow's research interests include a broad spectrum of natural products chemistry, biological chemistry, food biotechnology and omega-3 oil technology. His current research is primarily in two areas: Omega-3 biotechnology and amyloid fibres and nanomaterials.
Professor Barrow has a current h-index of 32 with 180 publications and an average citation per paper of 27. His total citations are 5,161 with one paper over 500 and two over 400 citations each. He has received over $6m in research funding over the last 10 years. While at Deakin he has been awarded several grants, including the Lead Chief Investigator on one successful ARC Linkage and a successful ARC LIEF grant, an Australian-India Biotechnology grant, plus a joint CI on a successful ARC LIEF application in the last four years. He has also been awarded five patents.
Other service includes being a member of the Expert Advisory Committee for Canadian Natural Health Product Directorate (NHPD), a founding member of International Society for Nutraceuticals and Functional Foods (ISNFF) and being a Member of Board of Directors for International Society for the Study of Fatty Acids and Lipids (ISSFAL). He also currently review grants for the Victorian Technology Voucher Program and am an STC Mentor to support the Victorian medical technology industry.
Professor Ian Chen
Professor Chen joined Deakin University in 2009 as a Chair in Nanotechnology in the Institute for Frontier Materials (IFM). Professor Chen came to Deakin from the Australian National University where he was node head of the ARC Centre of Excellence for Functional Nanomaterials.
Professor Chen has published more than 200 peer reviewed journal papers and has a total citation of 3,300. He is listed by the ISI Web of Knowledge as the #1 top-author in Australia under the topics of "Nanotubes" and "Ball Milling" and #5 top-authors in the world under "Boron Nitride nanotubes". He has given 75 invited presentations at international conferences and 46 lectures. He is a current member of the editorial board of three international journals and has served as a referee for more than 50 international journals and grant agents around the world.
Professor Chen has spearheaded a partnership with the China Iron and Steel research Institute where a nanoscience materials laboratory is devoted to his research collaborations and he has also assisted in forging a relationship with the Chinese Scholarship Council.
He is a member of the ARC College of Experts and his expertise has been recognised internationally with his appointment as Adjunct Director of the Australia-China joint research centre for energy materials under the 1000 Talents Professorship program. Many laboratories around the world have adopted Professor Chen's invention of the ball milling and annealing method for mass production of nanotubes and nanowires and the method has been included in major nanotechnology reviews and university text books.
Professor Chen has received a total of $30m in research grant funding, including ARC Discovery projects on ultrafine boron nitride nanotubes ($360,000), nanoporous nanorods with improved electrochemical properties ($275,000) and porous nanosheets ($475,000). He has also been awarded five patents.
Professor Chen has supervised 25 research staff and 37 postgraduate students. These staff and students have also been extremely successful, with several Alfred Deakin postdoctoral research fellowships and ARC Discovery Early Career Researcher awards among them. In addition to his excellent research record and international reputation, Professor Chen has played an active role as a member of the IFM Executive Team and a reviewer of grant applications for IFM researchers.
Past Alfred Deakin Professor recipients
2015
Awarded Alfred Deakin Professorship
Professor Mirko Bagaric
Professor Neil Barnett
Professor Colin Barrow
Professor Ian Chen
2014
Awarded Alfred Deakin Professorship
Professor Mike Ewing
Professor Matthew Barnett
Professor Kylie Ball
Professor Clare Bradford
Professor Graeme Hays
Professor Ivan Stojmenovic
2013
Awarded Alfred Deakin Professorship
Professor Rob Carter – Faculty of Health
Professor Wanlei Zhou - Faculty of Science, Engineering and Built Environment
Professor Jo Salmon – Faculty of Health
2012
Awarded Alfred Deakin Professorship
Professor Michael Berk - Faculty of Health
Professor John Endler - Faculty of Science, Engineering and Built Environment
Professor Maria Forsyth - Institute for Frontier Materials
Professor Fethi Mansouri - Faculty of Arts and Education
Professor Michael Polonsky - Faculty of Business and Law
Professor Svetha Venkatesh - Faculty of Science, Engineering and Built Environment
2011
Awarded Alfred Deakin Professorship
Professor Jill Blackmore – Faculty of Arts and Education
Professor Mari Botti – Faculty of Health
Professor Paresh Narayan – Faculty of Business and Law
Professor David Walker – Faculty of Arts and Education
2010
Awarded Alfred Deakin Professorship
Professor Marita McCabe – Faculty of Health
2009
Awarded Alfred Deakin Professorship
Professor Boyd Swinburn – Faculty of Health
2008
Awarded Alfred Deakin Professorship
Professor David Crawford – Faculty of Health
2006
Awarded Alfred Deakin Professorship
Professor Xungai Wang – Institute for Frontier Materials
Professor Saeid Nahavandi – Centre for Intelligent Systems Research, Deakin Research
2003
Awarded Alfred Deakin Professorship
Professor Peter Hodgson – Institute for Frontier Materials
Professor Julian Mercer – Faculty of Science, Engineering and Built Environment
Page custodian: Human Resources Division Last updated: