Vice-Chancellor
Welcome from the Vice-Chancellor
Thank you for choosing Deakin, you've joined a vibrant institution with an exciting future. We are delighted to have you join our Deakin family.
Deakin is a dynamic and contemporary university with a reputation for being innovative, nimble and friendly. The University combines excellent research and outstanding teaching with a strong focus on the communities we serve.
Deakin's LIVE the future strategy presents a bold vision to offer our students a personalised learning experience with premium digital engagement, creating the power and opportunities to live in a connected and evolving world.
Deakin has applied innovation to the digital world with flair, reimagining its courses for a digitally leveraged environment and revitalising its campuses as stylish, technology-rich places that make it easy for students to connect with each other and with their university. We have a diverse student cohort and we are justly proud of our vibrant, culturally-rich and inclusive learning environment. We have a long held commitment to lifelong learning and to being flexible and accessible – providing students with real choices about how, when and where learning occurs.
You join us to learn and to prepare for the jobs and skills of the future, and in our fast evolving technology landscape, the nexus between work and learning is increasingly important. Deakin has strong partnerships with industry, and works closely with its national and international partners to equip students with the skills necessary for 21st century lives and careers. We know our graduates will need to be prepared to meet the challenges of a complex and sometimes uncertain future where accelerated change and risks are managed with high performance agility.
Deakin prides itself on its collaborative and supportive research culture and the global rankings affirm Deakin's growing international research reputation. Deakin is ranked in the top 3 per cent of the world's universities in each of the major rankings, and ranks 34 in the QS ranking of the world's universities under 50 years. The independent national assessment of research quality, Excellence in research for Australia (ERA) rated 90 per cent of Deakin's research as above or well above world standard. Deakin researchers are making a difference through world-class research and innovation. Deakin also has a strong sense of community and serves as an economic, social and cultural catalyst enriching each of the communities it serves.
I welcome you to our Deakin community. Work hard, take every opportunity to grow and open you mind to new idea. Relish every moment.
Jane den Hollander
President and Vice-Chancellor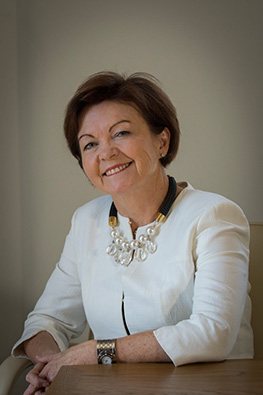 Biography
Professor Jane den Hollander has been Vice-Chancellor and President of Deakin University since July, 2010. At Deakin, Professor den Hollander introduced LIVE the future, an aspiration for Deakin to drive the digital frontier in higher education, harnessing the power, opportunity and reach of new and emerging technologies in all that it does.

Professor den Hollander holds a BSc (Honours) First Class in Zoology and a Master of Science degree from Wits University, Johannesburg. Her PhD is from the University of Wales, Cardiff.

Professor den Hollander is currently a board member of Universities Australia, Education Australia Limited and UniSuper Limited. She is Deputy Chair and Trustee of the Geelong Performing Arts Council and Chair of Skilling the Bay, an organisation focussed on ensuring the skills and jobs of the future in a transitional economy.

Prior to taking up her appointment as Vice-Chancellor of Deakin University, Professor den Hollander was Deputy Vice-Chancellor (Academic) at Curtin University in Western Australia (2006–2010) and prior to that Pro Vice-Chancellor Academic Services (2003–2006), also at Curtin University.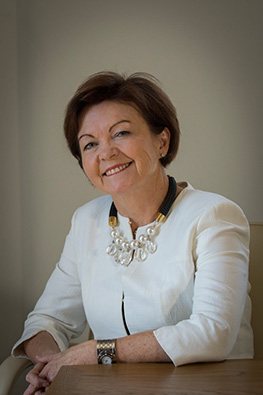 Vice-Chancellor's presentations
The Vice-Chancellor presents at Conferences and offers opinion pieces in media throughout Australia.
Contact us
Vice-Chancellor's Office
Geelong Waterfront Campus
1 Gheringhap Street
Geelong Victoria 3220
Telephone: +61 3 5227 8503
Facsimile: +61 3 5227 8500
Email: vcoffice@deakin.edu.au
Page custodian: Office of the Vice-Chancellor Last updated: