Why work at Deakin?
Through its strategic plan LIVE the future, Deakin aims to enable globally connected education for the jobs of the future and research that makes a difference to the communities we serve.
Established in 1974, Deakin was Victoria's 4th university and the first regional university in Victoria. Deakin today has four campuses, one in Burwood in Melbourne's eastern suburbs, two in the port city of Geelong and one in Warrnambool on the south-west coast of Victoria. Deakin also has a prestigious multi-purpose facility in the Melbourne CBD, a network of learning centres stretching across regional Victoria and international offices in India, China and Indonesia.
---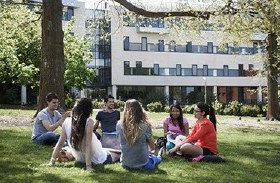 Fast Facts
Deakin has four faculties: Faculty of Arts and Education; Faculty of Business and law; Faculty of Health; and Faculty of Science, Engineering and Built Environment
Deakin was rated 5 stars by the prestigious QS global ranking organisation
Deakin is currently ranked 45 in the Times HE 2015 global ranking of the top 100 universities under 50 years.
Deakin is in the top 3% of the world's universities in each of the three major global rankings.
Deakin has over 50,000 students and nearly 4,000 staff - it is Australia's 8th largest university
Deakin's fastest growing campus is in the 'cloud' with over a quarter of Deakin's students opting to study solely online.
17% are international students from over 120 countries and 22% are from regional and rural locations
Deakin is Australia's largest university in land size - over 450 hectares
Deakin at a Glance is a statistics summary published annually
---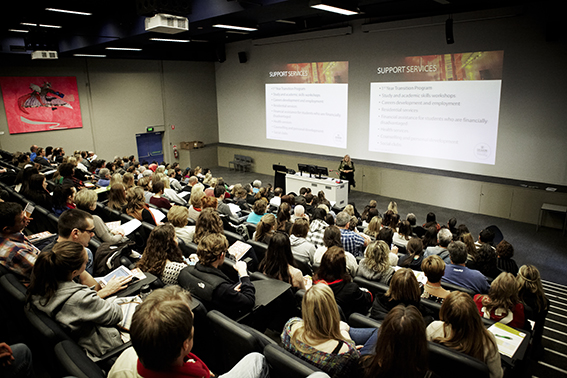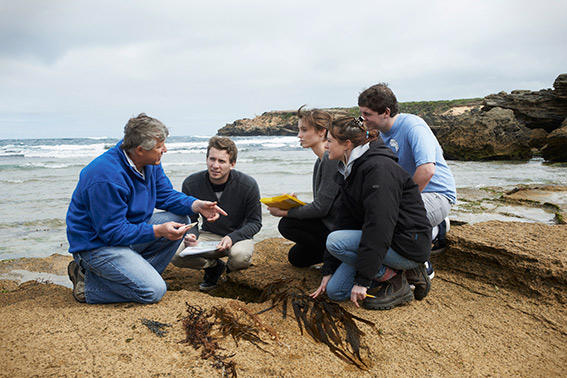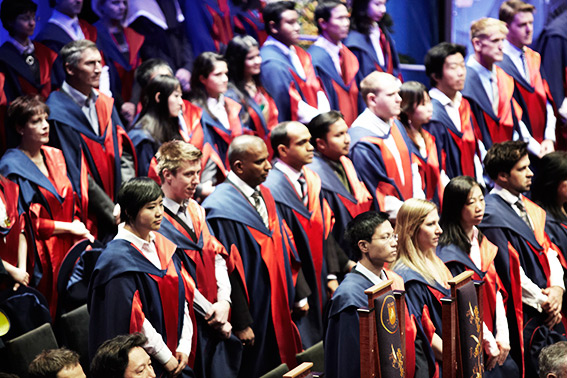 Preparing students for the jobs of the future
Deakin has an enduring commitment to widening access to university study and to innovative learning platforms that respond to the needs of students who are time poor or distant.
Deakin University was successful in winning five Citations for Outstanding Contributions to Student Learning 2013 from the Office for Learning and Teaching.
The Deakin MBA is one of the most highly regarded MBA programs on offer, renowned particularly for its experiential learning opportunities.
The Deakin MBA is internationally recognised and EPAS accredited by the European Foundation for Management Development
It has a 5 star rating from the graduate management association of Australia
Deakin MBA - Practical learning, real experience
---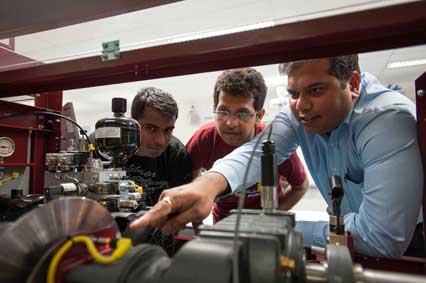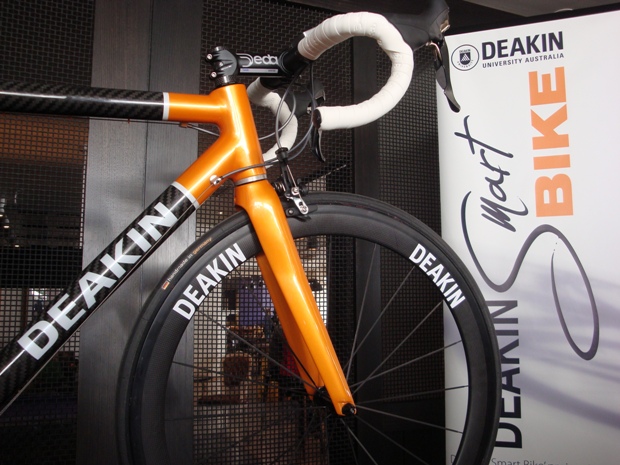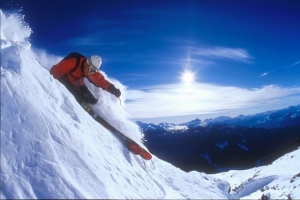 Deakin is making a difference through world class innovation and research
Advances in research have been a hallmark of Deakin's success in recent years with impressive growth in quality, impact and income.
The focus of research at Deakin is on relevant research that provides practical solutions to real world problems, across the full spectrum from discovery to application. Deakin aims to leverage its cross-disciplinary research and development capability, working with industry partners to create innovative solutions that will directly benefit its communities locally and globally. Deakin's researchers and research students are globally connected with academic and industry partners in Europe, USA, Canada, India, China and other parts of Asia.
Through our Geelong Technology Precinct Deakin has linked its high-level research capabilities in frontier materials, intelligent systems, and biotechnology together with industrial scale infrastructure with some outstanding outcomes.
Deakin has 2 research institutes, 1 centre of excellence and 14 strategic research centres
Deakin achieved 'world standard or above' in 74% of its Broad Fields of research in ERA 2
Deakin has two Australian laureate fellows - Professor Peter Hodgson and Professor Maria Forsyth (featured in the video below)
Carbon Nexus is situated at Deakin University's Geelong Waurn Ponds Campus, close to the Victorian capital city of Melbourne. Carbon Nexus is a world leading, vertically integrated collaborative research and development facility encompassing every process stage required to achieve industry-ready status for Carbon Fibre composite products. View information regarding the historic days for Carbon nexus.
Institute For Frontier Materials - practical solutions to real world problems
Our Research Showcase highlights our excellence in research and shows why researchers want to join Deakin.
---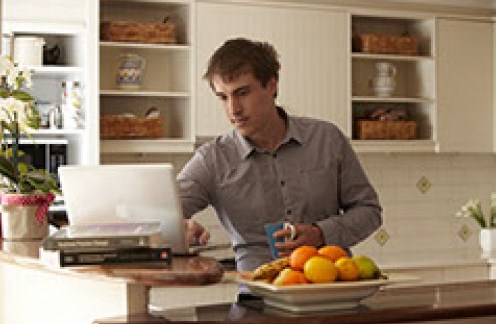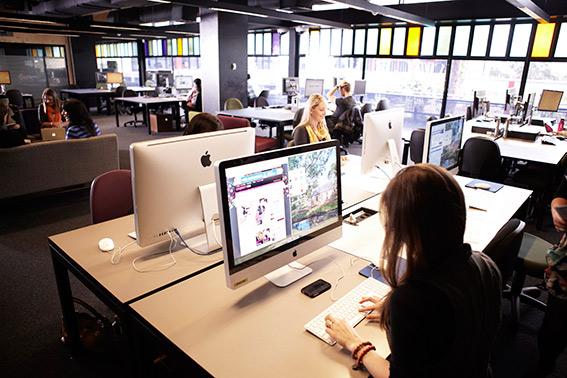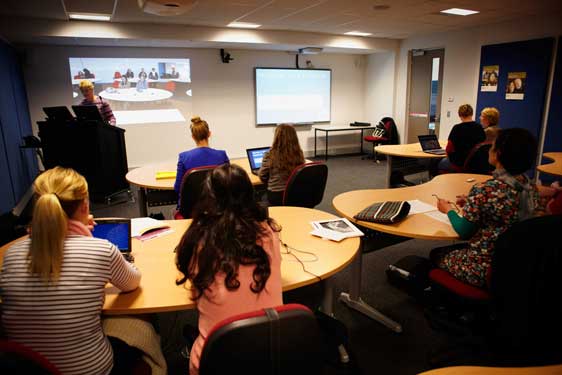 Deakin is driving the digital frontier in learning
Capitalising on new technologies, Deakin aims to deliver responsive programs wherever students are geographically (at home, on campus or in the workplace), wherever they are in their learning preparedness, and wherever they are in their career trajectory or life stage.
Learning 2013 - for a brilliant education where students are and where they want to go
Deakin has a long standing reputation for using cutting edge information technology while providing highly personalised experiences.
Deakin has been rated #1 in Victoria for student satisfaction for five consecutive years (AGS 2010, 2011, 2012, 2013 and 2014).
Deakin is empowering learners for the jobs and skills of the future through courses designed for highly personal, engaging and relevant learning experiences.
Deakin's first MOOC, Humanitarian Responses to 21st Century Disasters, uses the innovative new open learning space Deakin Connect.
---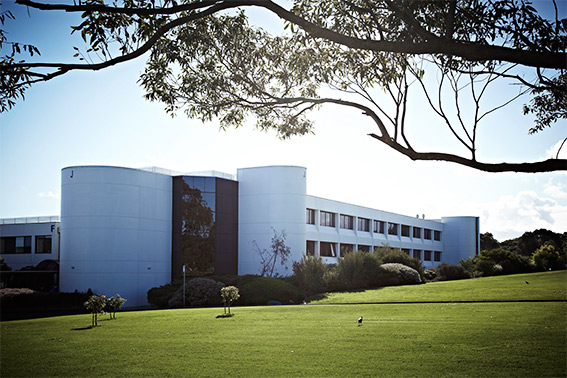 A long standing commitment to its communities
Deakin is renowned for developing successful partnerships with industry, governments and communities both nationally and internationally. We engage with our local communities through our teaching and corporate education programs, research and intern partnerships with local and national organisations.
Deakin is committed to developing lasting and mutually beneficial relationships with rural and regional communities, in particular those in Geelong and Western Victoria. With the development of Epworth Geelong and the opening of the Regional Community Health Hub (REACH) Deakin is closer to achieving its vision of a world-class health precinct to serve these communities.
---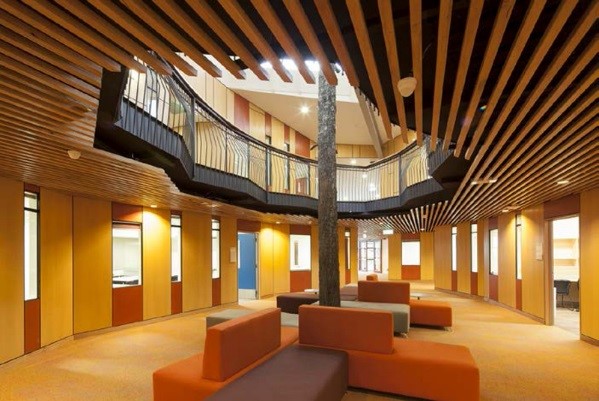 A deep commitment to equity
Since its establishment in 1974, Deakin has had a deep commitment to equity and to providing a second chance for Indigenous students, for students from diverse backgrounds and for mature age students.
Deakin's Institute of Koorie Education was established in 1991, and through its unique community-based learning model, provides a combination of campus-based and cloud learning that enables Aboriginal and Torres Strait Islander students to study without the need to leave their communities for substantial periods of time.
The Institute provides a culturally safe and welcoming learning environment for all Australian and Torres Strait islander students and staff.
It aims to deliver the highest quality services to Aboriginal and Torres Strait Islander people as prospective and current students and alumni – increasing access, participation, retention and success for Indigenous Australians within the higher education sector.
The Institute is committed to developing a national and international profile in Aboriginal and Torres Strait Islander research and teaching, underpinned and informed by principles and processes of Indigenous community development.
---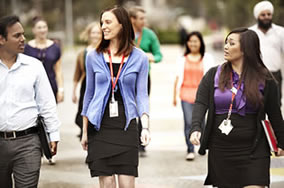 A vibrant and inclusive culture for staff and students
Integral to Deakin's strategic plan LIVE the future is the goal of nurturing the personal development and wellbeing of its staff and students, fostering a vibrant and inclusive culture which crosses discipline and organizational boundaries.
Deakin is accredited as an Employer of Choice for Women by the Australian Government's Equal Opportunity for Women in the Workplace Agency (EOWA).
Deakin is creating stylish and dynamic campus spaces for our learning community to think, to discuss, to share great ideas and to learn.
Deakin is harnessing the power, opportunity and reach of the cloud - driving the digital frontier in learning, research and administration.
Deakin develops its staff and students with a range of services and programs including the Staff Development Program.
To find out more about the job opportunities and the work and lifestyle benefits Deakin can offer you please explore our Careers at Deakin pages.
Page custodian: Human Resources Division Last updated: