Celebrate with us at the 20th anniversary 2014 SMAANZ conference
Deakin University, through the sport management program in the School of Business, are proud to be co-hosting conference for the Sport Management Association of Australia and New Zealand.

Deakin University, through the sport management program in the School of Management and Marketing, are proud to be co-hosting the 20th anniversary conference for the Sport Management Association of Australia and New Zealand -SMAANZ in November 2014.
Deakin University hosted the inaugural SMAANZ conference in 1995 as well as the 10th Anniversary conference in 2004, and we will celebrate 20 years of the development of sport management as an academic discipline and profession in Australia and New Zealand in 2014 through a 3-day conference that includes:
An industry day (26 November) where academic and industry professionals will engage to reflect on the professionalisation of management in the sport industry
Academic conference (27-28 November) where academic presentations will present research in the sport industry
The conference will be held at Melbourne Park in Melbourne, Australia from 26 to 28 November 2014. Melbourne Park is the home of the Australian Open Tennis Championships and is part of a 40 hectare sporting precinct managed by Melbourne and Olympic Parks Trust.
Industry day
The SMAANZ industry day will take place before the academic sessions. Keynote speakers and interactive workshop sessions will reflect on 20 years of sport management practice in Australia and New Zealand, and look forward to the next 20 years.
Access to the industry day is included with all 3-day SMAANZ 2014 conference registrations.
Industry day program (PDF, 6.3 MB)
Confirmed speakers include:
Craig Tiley, CEO, Tennis Australia
James Sutherland, CEO, Cricket Australia
Malcolm Speed, Executive Director, COMPPS
Anne Gripper, CEO, Triathlon Australia
Michael Brown, CEO, AFC Asian Cup
Brian Morris, CEO, MOPT
Tony Sherwill, GM Operations, Bowls Australia
Finn Bradshaw, Head of Digital, Cricket Australia
Samir Mahir, Chief Information Officer, Tennis Australia
Shane Mates, GM, AAMI Park
When: Wednesday 26 November, 2014.
12pm - Keynotes and sessions
6pm - Dinner, including industry panel discussion
Where: Melbourne and Olympic Parks (River, Skyline and Yarra rooms)
Cost (for industry day only): Full delegate $550, student $350
Benefits:
Keynote speakers from leading Australian organisations, events and venues
Industry-led sessions aimed at integrating academics and industry
Networking opportunities over the course of the day and evening
All meals and drinks (including lunch, pre-dinner canapes and dinner)
Dinner panel and entertainment, featuring Australian sport leaders
Tour of Melbourne and Olympic Park facilities
Call for papers
The deadline for abstract submissions has been extended to 20 June 13, 2014 (11.59pm).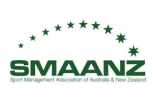 PDF
75.2 KB
SMAANZ invites individuals to submit a variety of abstract types, including empirical, methodological, conceptual, and teaching related abstracts. Completed research or research in progress is acceptable. The 20th Anniversary SMAANZ conference provides the opportunity to bring 20/20 vision to our management and practice. We can reflect on the past 20 years and envision the next 20 years of development of the academic field of sport management and the professionalization of management in the sport industry.
The 20th Anniversary provides the occasion, location, and venue to review and explore the development of the academic profession and the industry.
Themes that can be central to discussion include, but are not limited to many of the themes that are typical of, and important to our conference. Using the focusing celebratory lens of 20 years will assist to tease out issues in perhaps new and exciting ways. Conference themes, for example might include (but are not limited to):
Venue management
Facility design and development
Sustainability
Sport Development
Disability Sport
Sport finance
Sponsorship
Marketing
Governance
Sport Management education
Globalisation
Athlete management
Community sport
High performance sport
Submission guidelines
Presentations may be proposed as either:
A 20 minute oral presentation (including 5 mins of question time)
A 60 minute symposium, roundtable, forum, or workshop
Authors' names may not appear on more than two abstracts/proposals of any kind. The only exception to this limit is for a supervisor to a student who is submitting an abstract, in which case, the supervisor position must be clearly indicated in the author section of the submission. In this case, the first author must be a student and registered at their institution at the time of the abstract submission deadline. Abstracts submitted to SMAANZ should not be concurrently submitted to another conference or have been previously presented at another conference. Abstracts should not be part of work already published.
Abstract format and submission
All abstracts must be submitted to smaanz-abstract@deakin.edu.au
In the body of the email the following information is required:
Presentation category (empirical research, conceptual, teaching, methodology)
Topic Area (e.g., Facilities, Sport Development, Disability, Finance, Marketing, Legal, Governance, management/leadership, organizational theory, socio-cultural, methodology, teaching/pedagogy)
The type of presentation desired (20 minute oral, 60 minute symposium, roundtable, forum, or workshop)
Principal author's primary contact information
Abstracts (word document) must include the following information and conform to the following requirements:
One A4 page maximum using 12 point Times New Roman font;
Presentation title;
Author(s), institution(s), name(s), and contact information. Authors cannot be added after the abstract submission deadline.
Abstract should not include figures and tables. Text only.
Abstract should include in-text citations but does not require a list of references.
Those abstracts selected for presentation will be reprinted and published in the Conference Abstracts as submitted. Some editorial corrections may be made by the Program Coordinator.
Review process
All abstracts will be subjected to a blind review.
Conference presentation guidelines
Standard practice is for a presentation of 15 minutes, plus 5 minutes for questions for each paper.
Conference participation guidelines
All papers submitted for presentation at the Conference must contain original research that has not been previously presented or scheduled for presentation, published or accepted for publication, and if under review, must not appear in print before the Conference.
Acknowledgement of relevant prior research and sources of words, ideas and data is expected. Authorship and credit should be shared in proportion to the various parties' contributions. Note, authorship of papers needs to be correct when the paper is submitted, as changes cannot be made once the paper is accepted for publication in the Conference program and proceedings.
The preparation and supply of any handouts or other material used in any presentation will be the responsibility of the presenter(s).
At least one author for each abstract that is accepted for presentation in the Conference Program is expected to register and pay to attend the Conference to present their research. All of the costs to attend the Conference, including the registration fee, must be paid by presenters. SMAANZ does not pay honoraria for any presentations.
During the Conference, a climate of free exchange and constructive criticism is encouraged. It is also important to demonstrate respect for colleagues/presenters with different perspectives and methodologies/methods.
Conference paper submissions
In submitting your paper for review, you are committing that at least one author will register and pay to attend the SMAANZ Conference to present your research.
Please ensure that the authorship and title of the paper is correct before submission, as these cannot be changed for the Conference program or the Conference proceedings.
Register
The deadline for all early bird registrations is 30 September, 2014
All prices are listed in Australian Dollars
Full conference registration
3-day registration - early bird $950
3-day registration - standard $1,300
Student conference registration
Student 3-day registration - early bird $500
Student 3-day registration - standard $600
Individual day registration
Industry day registration
Industry day only (day 1) $550
Industry day only student (day 1) $350
Optional extras
Additional dinner ticket $150
Additional cocktail ticket $80
Golf day $80
Accommodation
Accommodation
A variety of accommodation options in Melbourne CBD and surrounding suburbs, all located in close vicinity to Melbourne Park are available.
There is no official accommodation for the SMAANZ 2014 conference as there are options to suit every budget and need for conference guests in and around Melbourne.
The following is a selection that conference guests may want to consider. Bookings can be made through the venues directly, or to obtain the cheapest rates, booking sites such as the examples below may be preferred.
Executive
The Hilton has 2 hotels in Melbourne. The Hilton on the Park is closest to the conference venue.
Standard
The Mantra group has a number of locations in Melbourne CBD and suburbs. Closest to the conference venue are:
There are a range of Accor Group Hotels in Melbourne CBD and suburbs.
Serviced
Student
Golf day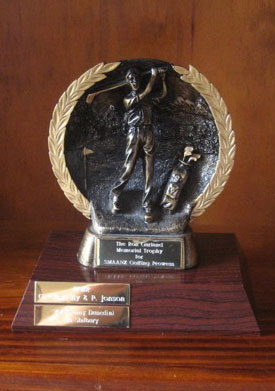 Calling SMAANZ Golfers
Annual Ron Garland Memorial Golf Day
Tuesday 25 November 2014
Venue: Waterford Valley Course, Bunjil Way, Rowville
Waterford Valley is a brand-new par 72, 6545m unique championship golf course which has been designed with flexibility in its layout. It provides a wide range of golfing challenges, as it can be set up to play from 5600m to 6545m, depending on who's playing and the direction of the prevailing winds. Being only 30 minutes from the CBD, the venue provides an efficient and enjoyable corporate environment. Melbourne's newest championship golf course has been designed with corporate golf in mind whereby it is a serious challenge for lower markers and plays friendly for social golfers.
T-times: From 11.30am
Cost: $80, includes lunch
Transport: Participating golfers will be advised of transport arrangements, pending final numbers.
Equipment hire: Golf clubs can be hired at an additional cost of $35, payable on the day to pro shop. Buggies also available at $5.
Dress code: Each player to have their own bag and clubs, dress with a collared shirt and tailored shorts or trousers are required. SOFT SPIKE golf shoes only. Board shorts, jeans or swimwear are not acceptable
Yarra Valley Wine Tour
Tuesday 25 November 2014
The Yarra Valley has the enviable reputation as one of the world's great food and wine regions. In the Yarra Valley, there are an array of restaurants, art galleries, markets, nature walks, bustling villages and a multitude of attractions scattered throughout the regions. It is graced with stunning mountain views, a pristine environment and all on Melbourne's door step - this is a must visit region.
Tour operator: Yarra Valley Winery Tours (visit between 3-4 wineries, depending on timing)
Time: Winery tour pick up at approximately at 10 am and return at 3 pm (times to be confirmed)
Cost: Approximately $70-$100 depending on total size of group
Booking and transport: Conference attendees will be notified of final tour details and booking process after Early Bird registration. Participants will be advised of transport arrangements, pending final numbers.
Inclusions: Pick up and return, meals (eg platters), tasting fees.
Please note, the tour will need a minimum booking of 12 people to go ahead. We appreciate your interest and understanding!
We thank our 2014 conference partners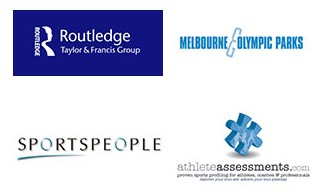 Page custodian: Faculty of Business & Law Last updated: