Life in Geelong
Geelong is a remarkable city and the second largest in the Australian state of Victoria.
Geelong is a vibrant city, full of art, culture and history. There are plenty of opportunities for you to immerse yourself in the local culture in Geelong, where people from all over the world live and study in harmony. Whether you choose to get among the lively local city culture or relax at the beach and enjoy a picnic with friends, there is something for everyone in Geelong. Enjoy festivals and events and take a walk down to the famous Eastern Beach Reserve.
Geelong is surrounded by world-famous tourist destinations. Visit the Bellarine Peninsula or take a drive along the Great Ocean Road and visit Bells Beach, the Twelve Apostles or the Great Otway National Park.
Geelong is regional city. This means that Deakin graduates who study in Geelong may be eligible for an extended temporary post-study work visa.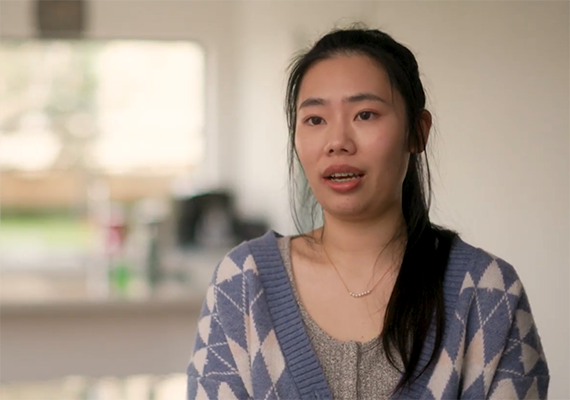 Discover Selina's journey
Before coming to Australia, Selina was a shy person. Studying her Bachelor of Occupational Therapy in Geelong has helped Selina develop her confidence. With a support network of teachers, student services and new friends, Selina now enjoys trying new things in Geelong like, bushwalking, camping and Badminton with her friends.
What it is like to live in Geelong
Getting around
Geelong has a public transit network of trains and buses that will take you almost anywhere in the city or throughout the state. Geelong is also a great city for driving, with far less traffic than Melbourne. There are also plenty of rideshare options available too. If you are studying at Deakin and need to travel between campuses, there is a free shuttle bus.
Arts and heritage
Geelong is full of rich history and culture. Take a walk through the city and you will come across restored colonial-era buildings, historical sites, art galleries and cultural events. Australia's leading performing arts companies visit Geelong for performances, meaning there is always something exciting to see or do in Geelong.
Working in Geelong
Geelong is a city full of opportunity both for part-time employment while studying or for work placements as part of your degree. Deakin students find work at large corporations, small family businesses and local government. Some students even chose the convenience of working on campus. Deakin's career and employment service DeakinTALENT offers career advisors that can help you find the perfect job or internship while you study and after graduation.
Learn more about working in Geelong
Cafes and restaurants
With easy access to fresh produce and seafood, Geelong's food and drink scene is multicultural and boasts some of the best restaurants in Victoria. You will find some of the best coffee in the world in Geelong's vibrant café culture.
Deakin's Geelong campuses
Deakin University is a large part of Geelong's thriving culture. Our two Geelong campuses are engaging student hubs that offer interactive study spaces and world-class facilities, which embrace the welcoming atmosphere that characterises Geelong.
Geelong Waterfront Campus
Take in the spectacular views of Corio Bay while you study at Deakin's Geelong Waterfront Campus. Its convenient location in the heart of Geelong means you can visit the city's central business district (CBD) between classes.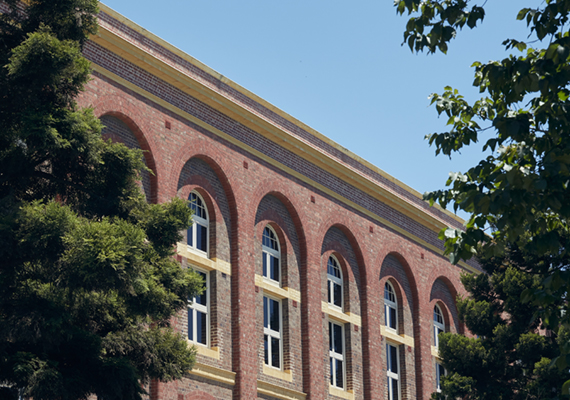 Geelong Waurn Ponds Campus
Expansive grounds and innovative buildings define Deakin's Geelong Waurn Ponds Campus. It is home to cutting-edge engineering, medical, creative arts and sport facilities.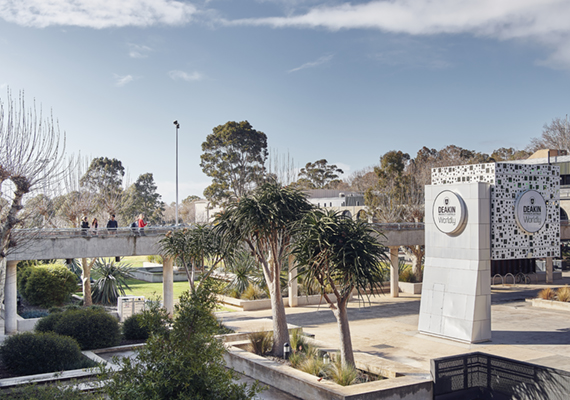 I can confidently say that deciding to live and study in Geelong has been one of my best decisions. Apart from the calmness and serenity of this place, it has the most hospitable people who are happy to help you and the landscape is just amazing.
Aayushree, Nepal
Master of Biotechnology and Bioinformatics
Getting out of the city
Discover the serene beaches in Port Phillip Bay or head towards the open ocean beaches on the other side of the peninsula. You might hear the songs of native birds on your journey to the shore, or even spot dolphins and whales once you get there.
Along the many bushwalking paths keep your eye out for adorable koalas high up in the trees, native flowers and shrubs, and age-old gum trees. Keep your eye out for land animals too, like echidnas and kangaroos. Make a day of it and visit the Werribee Open Range Zoo just outside of Geelong and see all the famous Australian wildlife everyone has been telling you about.
Study Geelong
Study Geelong is a fantastic resource to discover more about studying, living and working in Geelong, with contributions from current international students living in Geelong. They also offer helpful programs such as career mentoring.
Get help or contact Deakin
Our friendly advisers are available to speak to you one-on-one about your study options, support services for international students and how we can help you study at Deakin in Australia.
Phone: +61 3 9918 9188