Why Give to Deakin
By donating to Deakin, you can directly support research, scholarships and priority projects that are making a real difference to our communities.
Deakin University seeks to unlock the potential of capable students, and strives to make a difference through research and helping the community.
Thanks to the generosity of donations, we have been provided the opportunity to transform the future; the future of a student supported to further their education through a scholarship; a researcher enabled to find a solution to global and societal challenges; and to our ability to build capacity within the communities we serve.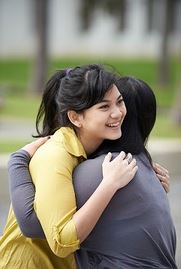 Decrease of Government Funding
With an increasing number of eager students, and a decrease in government funding, there has never been a better time to help change the life of someone by giving them a future they didn't believe they would have.
The decrease in funding means that students' final costs will rise exponentially making it harder for many families to be able to afford going to university. The decrease also impacts funding for research, and this puts a limitation on the discovery of future knowledge.
With your help, you can enable the breakdown of financial barriers, allowing for a broader and diverse range of opportunity for future Deakin students.

Size doesn't matter
It's the thought behind it that counts.
Whether it be through workplace giving or donating through the annual appeal, any contribution has an impact on students' lives and the community of the university.
Every donation brings us one step closer to making education available to all.
Working Together
Giving to Deakin is your opportunity to make a significant contribution to the lives of our students and to the important and relevant work of our researchers.
Through your help and support we can work together to continue to enrich the minds of students and shape the future of the university.
"We know that the gift of learning, changes the lives of individuals and their families now and into the future."
- Vice-Chancellor, Jane den Hollander
There are few things that are as empowering and liberating as education.
It is both a compelling indicator and a powerful instrument of human progress. In our fast changing and globalised world where knowledge is rapidly renewed and opportunities are no longer constrained by cultural or geographical boundaries, it is education which empowers individuals, communities and nations to make a difference.
A Deakin degree has unlocked the potential of over 200,000 graduates since it first opened its doors to students in 1977. We continue to strive to prepare graduates for life and careers in a rapidly changing world. But we know our nation will increasingly depend on well-educated and skilled graduates who are able to embrace the age of smart machines – graduates with the skills to be nimble and agile. We also know the digital economy will see many jobs and skills disappear as the second machine age, as part of the mega trends of robotics, big data and personalisation has impact the like of which has not been seen for many generations.
It is universally acknowledged that the gift of learning changes the lives of individuals and their families.We must work hard to ensure this gift continues into the future.
Deakin's undergraduate scholarships make a real difference to the lives of talented people, including our Indigenous students and those from rural and regional areas, and others for whom the cost of education presents an impossible barrier to accessing the benefits of a university education.
Postgraduate scholarships enable talented researchers to pursue ideas that will make a difference to the communities Deakin serves. For example in Geelong, where Deakin is leveraging its pioneering research in carbon fibre to generate jobs and new business opportunities. In a fast-changing and globally connected world, Deakin is fostering the nexus between government, industry and academe, nurturing a culture of innovation and enhancing productivity.
Diversity enriches and strengthens the Deakin community; we all learn from those whose experiences, beliefs and perspectives are different from our own. Deakin is still a relatively young university by international standards, but we are a strong and dynamic University community which has always embraced and celebrated diversity. Through the growing excellence of our teaching and research, we are making a distinctive contribution to all communities, nationally and internationally.
Your giving to Deakin will help us unlock the potential of capable students, empowering them to make a difference in the world. Your giving to Deakin will support research that will provide innovative solutions to some of the world's 'wicked' problems. All of us can help the next generation by giving back to the university and its community. Together we can change the lives of individuals and help build Australia's capacity.
This is our investment in Australia's future.
Jane den Hollander
Vice-Chancellor
Deakin University
The Bellberry scholarship alongside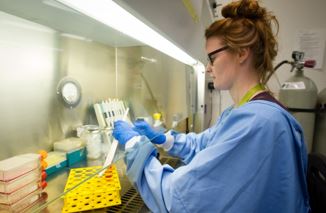 my Australian Postgraduate Award (APA) scholarship has replaced the financial burden that comes with being solely on an APA scholarship. In this sense, I can focus solely on my PhD project without the need of outside income to support myself. The Bellberry scholarship allowed me to put finances towards purchasing a car so I could travel effectively between sites. I would like to thank Bellberry for their continued support throughout my PhD.
Meagan McMahon, Bellberry PhD Scholarship 2013 Recipient
For more stories like Meagan's, click here
Deakin University is committed to respecting the rights of our donors and to developing partnerships based on mutual trust and respect. The University is proud to have committed to the Code of Practice for Australian University Philanthropy (103 KB)

Privacy statement
Deakin University complies with the Information Privacy Act 2000 (VIC) in the collection and management of personal information. Deakin University will use the personal information you have provided to publicly acknowledge you as a donor to the University in University publications, including the University's Annual Report, and to communicate with you on matters which the University thinks will interest you as a donor. Your personal information will only be disclosed outside of the University in the specific circumstances authorised by the Information Privacy Act 2000 (VIC) or with your consent.
You may access your personal information or make inquiries about the way your personal information is managed by contacting the University's Privacy Officer.
More information
If you would like more information about Deakin's commitment to its donors, please contact a member of our Philanthropic Relations team.
Page custodian: Vice-President (Advancement) Last updated: