Accounting
Complex global markets and reporting requirements mean that never before has accounting been a more dynamic and exciting profession. Accountants are finance and information specialists who inform business decision making within a wide range of organisations.
Businesses and individuals rely on accountants to assess their financial situation, prepare reports and give advice on financial dealings. Accountants contribute to informed business decisions in a wide range of organisations that frequently rely on their skills.
The role of an accountant has undergone a fundamental shift towards a wide-ranging advisory role. Career opportunities are now available in other vocations including working as financial planners, investment advisers, market analysts, tax consultants, advisers in mergers and acquisitions, in corporate recovery and insolvency, treasury banking, e-commerce or information technology.
What can you study?

Undergraduate accounting
You can get a head-start with Deakin's accredited Bachelor of Commerce - an internationally recognised and accredited business degree. The program will allow students to develop systematic knowledge and understanding of the accounting discipline. The applied focus ensures students are prepared for the pathway to becoming a professionally qualified accountant.
Postgraduate accounting
Deakin also offers pathways to professional accounting qualifications for graduates of any discipline. For graduates seeking knowledge in accounting and related fields to complement their overall management knowledge and expertise, Deakin offers specialisations in accounting in the MBA and Master of Commerce.
Deakin's Master of Accounting and International Finance (MAIF) offers students an opportunity to gain sought-after skills in two key business disciplines: accounting and international finance. Students will develop a broad understanding of the structure and operations of financial markets and, upon completion of the course, will be eligible for Associate Membership of CPA Australia amongst other professional recognition. This course will ensure graduates meet the needs of employers and professional bodies operating in the sphere of accounting and finance.
Opportunities
Accountants are finance and information specialists, and the major decision-makers in a wide range of organisations. Accounting graduates may find careers in, for example:
| | |
| --- | --- |
| Government and semi-government organisations | Public accounting practices |
| Government departments (e.g. taxation department) | Small and large corporation |
| Not-for-profit organisation | |
Graduating with an accounting specialisation from Deakin will open the door to many employment opportunities and a huge variety of business careers.
---
Professional accounting accreditation
Selecting the correct combination of units in one of our professionally accredited courses provides an opportunity to be eligible to apply for admission to the:
Students should consult with a course adviser to identify the units required by each professional body, and also consult with the professional body. Eligibility may depend on work-place experience.
CA Program of the Chartered Accountants Australia and New Zealand (CAANZ)
Associate Membership for the CPA Program CPA Australia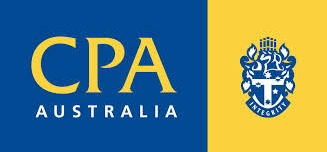 IPA Program of the Institute of Public Accountants (IPA)
Exemptions may apply for the Association of Chartered Certified Accountants (ACCA)
---
Why study at Deakin?
As part of your study, you can undertake a study tour and travel to the financial capitals of the world, and gain credit towards your degree. Find out more.
Deakin Business School's Work Integrated Learning program gives you the opportunity to enhance your job prospects with real world experience, while gaining credit towards your degree. Work Integrated Learning covers business internships, community-based volunteering, work-based learning, team-based learning and industry-based learning. Find out more.
The benefits of student societies
Joining a student society can help you:
to adjust to university life
make new friends
provide career information
help with study advice
Watch our video and listen to our students talk about the benefits of student society membership.
---
Undergraduate and Postgraduate information booklets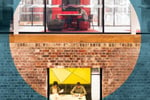 Undergraduate Course Guide
PDF
(PDF, 6.6 MB)
PDF
(PDF, 4.5 MB)
Postgraduate Course Guide
PDF
(PDF, 3.0 MB)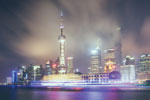 Postgraduate Business and Law
PDF
(PDF, 1.7 MB)
Master of Accounting and Law
PDF
(PDF, 861.4 KB)
Page custodian: Faculty of Business & Law Last updated: