Wildlife and conservation biology
Focus on real-world problem solving and applied solutions to wildlife and conservation issues. Gain theoretical and practical experience in wildlife ecology and research, landscape and vegetation management, and biodiversity conservation and management.
Why study wildlife and conservation biology at Deakin?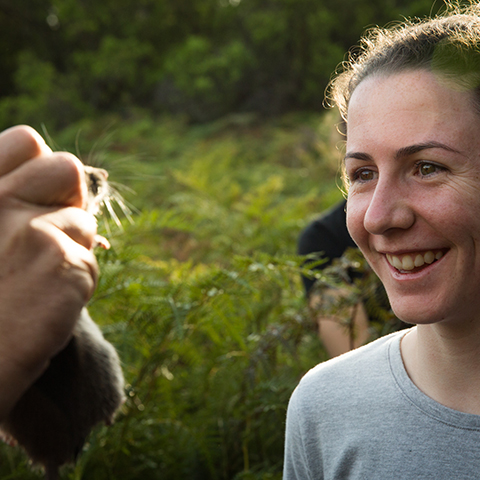 A flexible qualification
A degree in Wildlife and Conservation Biology is a broad qualification that combines the skills for a specialised career with more generic skills that give graduates job flexibility and broad career options. Graduates will gain the knowledge and skills to be actively involved in managing and understanding all facets of the natural environment.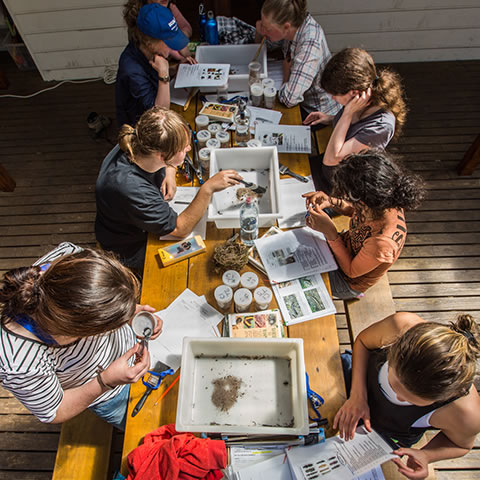 Career skills to make a difference
As a graduate, you will have the skills to contribute in a professional capacity to the study and management of wildlife populations both in Australia and overseas. You will be provided with the knowledge, understanding and skills required for a career in this vibrant and growing interdisciplinary field.
Hands-on, practical experience
The hands-on emphasis of the course includes field-based experiences such as extended wildlife field studies trips and regular practical classes in every year level. You will complete a professional work placement and be actively encouraged to volunteer in local and international environmental programs.
See our students in action and experience what studying environmental science at Deakin is really like!
Follow the adventures of our students and staff. From experiences out on field trips to travels around the World, this website showcases the great experiences our students have and the wonderful places they go.
Learn from experts
Deakin's Bachelor of Environmental Science (Wildlife and Conservation Biology) was the first course to be offered in Victoria with a major focus on wildlife and conservation biology. Teaching staff members are active researchers in their field and have strong connections to industry.
Want to study overseas as part of your degree?
Maybe you should apply for the Global Science and Technology Program. The program enables students to achieve their dreams of a truly global education and includes a $3000 scholarship. Visit the Global Science and Technology Program website to find out more about the program, how it works and where our students are studying overseas. You will also find information about how to apply for this amazing opportunity.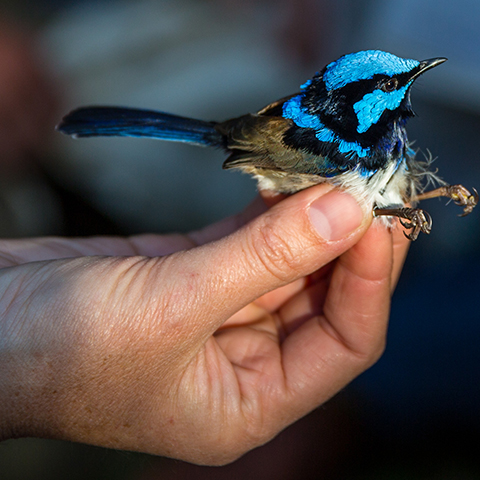 Career opportunities
As a graduate you will be qualified for a career in wildlife conservation and management, and environmental science, and ready to take up challenging roles such as wildlife officer, conservation officer, wildlife manager, park ranger, project officer, research scientist, wildlife biologist, conservation biologist and landscape ecologist.
Honours study
Honours in wildlife and conservation biology gives you the opportunity to develop an in-depth knowledge of your particular discipline through research, additional coursework and training in research techniques. It can offer you a competitive edge in the job market along with providing a pathway to a higher degree – including a PhD.
Page custodian: Faculty of Science, Engineering & Built Environment Last updated: