Deakin researcher investigates children's understanding of war
Media release
12 December 2016
While Australian children in the First World War read casualty lists in newspapers, their counterparts today can access the latest conflicts online and on TV.
And Deakin researcher Dr Bart Ziino says the experiences of war can remain with them for decades.
Dr Ziino will discuss his research on Australian children in the First World War at an inaugural Deakin University-hosted conference in Melbourne that focuses on historical childhoods.
The two-day conference begins today at the Australian Catholic University and has attracted academics from Deakin, across Australia and abroad.
Dr Ziino, from the School of Humanities and Social Sciences, said children were well aware of war's terrible toll between 1914 and 1918, with family members away fighting, changed workloads, fear and grief for lost loved ones part of their lives.
"They weren't sheltered from what was going on over the other side of the world – and for children it did have some very long-term consequences in trying to come to terms with how the experience of war as children had shaped their adult lives," he said.
The senior lecturer in Twentieth Century History said children today were discussing certain realities of conflict around the world at school and with others.
"I guess the point is that children's experience of growing up will be shaped by those big concerns," Dr Ziino said.
"There's no such thing as a normal childhood, but if we live in times where conflict and war are emphasised then children will absorb those messages and respond to them in their own way and there will be, for some of them, long-term consequences in terms of how they understand the world."
Dr Ziino said children studying newspaper casualty lists a century ago could tell straight away that people were getting injured and killed during the First World War.
"A difference today is that kids might see those wounds and similar accounts directly through YouTube or embedded videos," he said.
"But I don't think we've made such a quantum shift in the media. The thing to remember about this era in history is that people were never as deprived of information as we might think they were. Certainly those children could not be sheltered from what was going on."
Dr Ziino will present his research Australian children negotiate the First World War at the (Re)Examining Historical Childhoods: Literary, Cultural, Social conference this afternoon. Dr Kristine Moruzi from Deakin's School of Communication and Creative Arts has organised the two-day event.
Dr Ziino, who researches private sentiment in the First World War, said the conference was a great opportunity for researchers from diverse disciplines to come together and talk.
"My background is only incidental about childhood and history and all of a sudden I get to talk to people who can enrich my work and hopefully I can help enrich theirs,'' he said.
"As an interdisciplinary forum, it's certainly something we should be excited about and try to rejuvenate at regular intervals."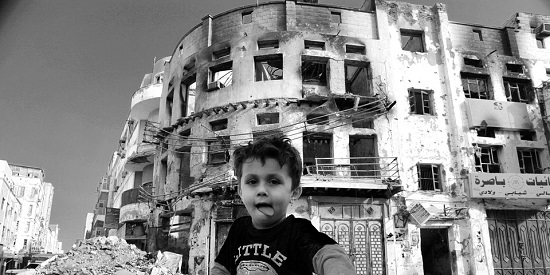 More like this
Media release
School of Humanities and Social Sciences
---