Deakin study reveals concerns over ABC emergency broadcasting
Media release
19 September 2017
Cutbacks and digital technology inequity has led to community concern the ABC may be unable to fulfil its emergency broadcasting role, according to a Deakin analysis of submissions to a review of legislation that governs the broadcaster.
The findings from Deakin's School of Communication and Creative Arts came after analysing the 67 submissions to the Federal Government's review of the Australian Broadcasting Corporation Amendment (Rural and Regional Advocacy) Bill 2015, which was passed in April 2017.
The research, led by Edward Wilson Research Fellow Dr Julie Freeman, found three-quarters of all submissions expressed concern over limited or no radio reception and inferior mobile and internet coverage in an era when digital broadcasting was becoming more common.
Many of these submissions also expressed concern that rural areas poorly served by ABC infrastructure, yet prone to natural disasters, were not receiving emergency transmissions.
Dr Freeman said digital replacement technologies, such as the ABC's January move to discontinue shortwave radio servicing northern Australia and reinvest funding in digital radio, had only exacerbated "access inequities".
"While the ABC announced plans in March 2017 to reinvigorate journalistic resourcing at the regional level as part of a major restructure, its overall efficiency seeking has seen it reduce newsrooms, staff and services, and prioritise digital platforms and content," Dr Freeman said.
"A resounding issue that emerged through our analysis was burgeoning discontent about the Corporation's ability to fulfil its role as a designated emergency broadcaster and provide communication life lines to rural and regional communities."
Dr Freeman said communities in regional Victoria and NSW - such as Wellington Shire and Snowy Monaro Regional Council - felt they were being left in the lurch due to weak transmitters, mobile blackspots, and an ageing demographic who are unable to seek content online.
More than 80 per cent of submissions directly commented on ABC emergency broadcasting, with a large portion of these expressing concern that the broadcaster would be unable to fulfil its duties in the wake of publicised job and infrastructure cuts following reductions in Commonwealth funding.
Dr Freeman said many concerns related to anxieties regarding a perception of declining quality of service in rural communities, with budget cuts, metropolitan centralisation and poor infrastructure to blame.
The research found the ABC's shift to broadcasting emergency alerts from cities had resulted in smaller emergency events receiving limited exposure, the mispronunciation of place names, and instances of warnings not being put to air or broadcast late (as acknowledged in a submission from former ABC Regional Content Director Ray Rigbye).
Dr Freeman said the ABC's charter and memorandums of understanding with state/territory emergency service agencies should be reevaluated "to account for the specificities of rural and regional areas to adequately serve news gaps".
"As an emergency broadcast provider, the ABC has a perceived duty to ensure communities are informed during natural disasters through its radio network," she said.
"Those agreements are currently insufficient in meeting the media access and content needs of rural and regional communities during disasters."
The research article "Communication Life Line? ABC Emergency Broadcasting in Rural/Regional Australia" has been published online in the Communication Research and Practice journal.
Dr Freeman's fellow authors were Deakin's Dr Kristy Hess and Associate Professor Lisa Waller.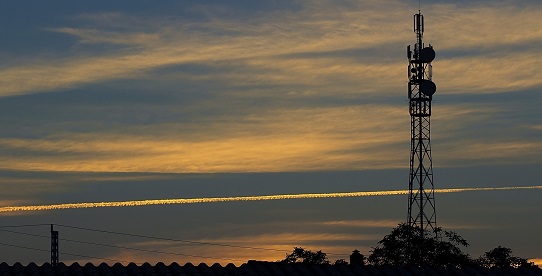 More like this
Media release
School of Communication and Creative Arts
Media Communications and Creative Arts