Deakin welcomes Croydon Film Society award for students
Media release
28 August 2017
Deakin University's School of Communications and Creative Arts has welcomed the Croydon Film Society's support for the next generation of filmmakers with a $1500 prize for outstanding students.
The Society has committed to sponsor the film prize for Deakin students until 2020.
Launched in 2013, the CFS Student Film Award is presented to the most promising first year film and television studies student at Deakin University.
Deakin University Associate Head of School of Communications and Creative Arts Simon Wilmot said the award was a tremendous show of faith in Deakin's film cohort.
"It's really significant for the Croydon Film Society to encourage aspiring filmmakers like this," Mr Wilmot said.
"They're expressing great faith in them, and I think young people really need that."
Mr Wilmot said the award will be presented in early 2018 to the best first year film student of the previous year, based on the highest average results from the cohort.
Croydon Film Society President John Arkins said the aim of the Society, which has been operating since May 1956, was to "encourage interest in film as an art form and as a medium of information and education".
"We decided it was important to support the industry and those who are going to make films – if they're showing good promise, let's help them," Mr Arkins said.
"We want to encourage and help people who are aiming to makes films as a career."
The not-for-profit Croydon Film Society - which has about 500 members – briefly discontinued the award for 2016 and 2017, but is now back on board with another three-year commitment.
The Deakin University School of Communication and Creative Arts will be offering a new Film and Television course in 2018 for undergraduates - the Bachelor of Film, Television and Animation.
This new three-year course provides hands-on education with new technologies, giving students the flexibility to be multi-skilled and to create their own specialist skill-sets within the broad and dynamic fields of screen production and screen culture.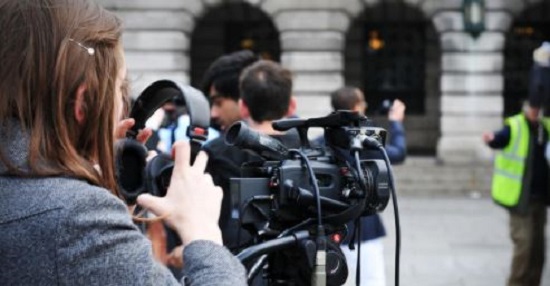 More like this
Media release
School of Communication and Creative Arts
---