Taking the game of chance out of promotional competitions
Media release
03 May 2017
The chance to win a car, holiday or house is an offer too good to refuse for a growing number of Australian punters, yet Deakin University research shows that the organisations that run promotional competitions could ultimately be the losers in these games of chance.
Deakin Business School's Dr Steve Ogden has investigated promotional competitions in Australia to better understand why organisations use these campaigns, how they design competitions to attract both attention and entrants and how they determine return on investment.
The results of the study, which is published in the Journal of Promotion Management, suggest that the odds favour those entering competitions rather than the organisations that run them.
"Sales promotions are an ever-growing marketing commitment for organisations, with spending accounting for up to 25 per of all marketing budgets. Yet one particular kind of sales promotions is shrouded in mystery – competitions," Dr Ogden explained.
"While many sales promotions are carefully designed and closely evaluated, competitions seem to 'slip through the net', and are often developed without a clear understanding of the relationship between objectives, design and return on investment. This can mean that campaigns are poorly promoted, do not require much effort, investment, or effort from consumers and can, therefore, fail to deliver for the business.
"While this situation is not ideal for the business, it is great for consumers who can benefit from low entry numbers, or capitalise on potential design flaws such as 'no purchase required' or 'unlimited entries'."
In the United States, it is estimated that over 55 million people enter promotional competitions annually and in the UK it is believed that 70 per cent of consumers enter one at some stage. While there are no firm figures available for Australia, the existence of virtual 'comper' communities suggests that competitions are increasingly popular in this country.
"Competitions are hugely popular, so much so that a virtual community of 'compers' have evolved - dedicated die-hards for whom entering these promotions can be a hobby, a part-time job, or sometimes an addiction," Dr Ogden said.
"They share their winning strategies and stories online and even meet socially to discuss life in the comping lane. The Australian Competitions Club for example has over 38,000 members – evidence of the power of (maybe) winning."
Dr Ogden's research provides marketers with strong frameworks to ensure that campaign design is not a 'game of chance', and that the benefits for both the organisation and the consumer are optimised.
"It is possible for competitions to be a game of win-win for organisations and consumers," Dr Ogden said.
"We were surprised to find through our study the sheer diversity of choices upon which marketers can base campaigns that had never before been defined, making optimising the business return of competitions – ironically – something of a gamble.
"While it still needs to be thoroughly tested, we are confident that the system we have developed will to make the decision-making process for competitions easier and more robust.
"These findings are timely, as well-designed promotional competitions offer great potential to engage, influence and entertain consumers without compromising price perceptions or profit margins."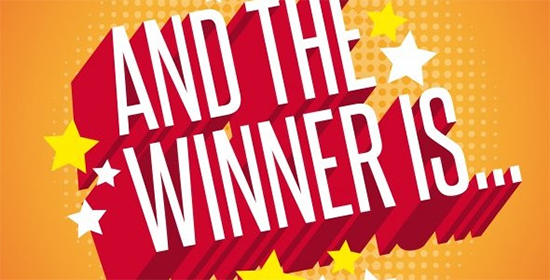 More like this
Media release
Deakin Business School
---