Awards and achievements
Deakin consistently wins awards for teaching and research.
---
Learning and teaching awards
Deakin fosters an environment in which teaching excellence is recognised and celebrated.
Deakin regularly does well in the national awards for teaching excellence offered through the Office for Learning and Teaching (OLT). The selection criteria for Deakin's Vice-Chancellor's Awards have been developed to align with the criteria for the prestigious OLT national teaching awards.
Outstanding contribution to student learning
Six Deakin staff members received Citations for an Outstanding Contribution to Student Learning in 2012:
Dr Jaclyn Broadbent, School of Psychology
Assoc. Professor Julie Considine, School of Nursing and Midwifery
Dr Tony Joel, School of Humanities and Social Sciences
Ms Bronwyn Kirby, School of Communication and Creative Arts
Dr Tess Knight, School of Psychology
Dr Lynn Riddell, School of Exercise and Nutrition Sciences.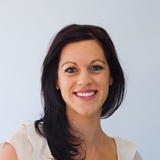 Dr Jaclyn Broadbent
School of Psychology
2012 award winner
Citation for the sustained creation of motivating and inspiring learning environments for over 1600 students in a compulsory, multi-modal subject
---
Research awards and success
World class research
Advances in research have been a hallmark of Deakin's success in recent years with impressive growth in quality, impact and income.
In the Excellence in Research for Australia (ERA) national assessment Deakin received the top ranking of 5, defined as well above world standards, in:
Materials Engineering
Medical Physiology
Human Movement and Sport Sciences
Zoology.
Deakin also received rankings of 4, defined as above world standards, in the Engineering and Medical and Health Sciences clusters, and in the specific fields of Analytical Chemistry, Fisheries Sciences, Manufacturing Engineering, Paediatrics and Reproductive Medicine, Pharmacology, Nursing, Nutrition and Dietetics, Commercial Services, and Curatorial Studies.
Research Showcase
Recent success stories from our Research Showcase.
ARC Linkage success
Deakin University has featured prominently in the Australian Research Council (ARC) Linkage 2012, Round 2 awards. The University featured in 10 grants, including one through Curtin University headed up by Professor Svetha Venkatesh from the new Strategic Research Centre, PRaDA.

Future fellowship success
Deakin University's Associate Professor Tong Lin has been awarded an Australian Research Council Future Fellowship. Professor Lin works in Deakin's new Institute for Frontier Materials (IFM).

One of the best
Professor Richard Osborne, co-director of Deakin's Population Health strategic research centre, was nominated as one of the 'Ten of the Best Research Projects 2012' by the National Health and Medical Research Council.
Page custodian: Office of the Vice-Chancellor Last updated: