LeasePlan

Want to Grow?
Grow is a fresh-faced addition to the growing number of professional services on offer to help Deakin alumni member's businesses to save time and money. Backed by global giant LeasePlan, Grow provides a stripped back, easy to digest range of three simple car leasing and management products just for Deakin alumni.
Grow offers Deakin alumni operating leases for essential work vehicles, novated leases for you to offer your staff benefits and CarSmart to help you better manage vehicles you already have.
Australian small businesses are new to the idea of operating leases, with data indicating that few take up this option – preferring instead to buy outright, or finance through more traditional loans or chattel mortgages. The true benefits of Grow Operating leases will be felt by small businesses with a few cars. Grow Novated is an option to offer to staff with next to no additional work for the business owner. Grow CarSmart is an easy way to control costs for existing cars and tap into the heavy discounts available.
The easiest way to find out more about Grow is to visit our exclusive Deakin alumni website at www.growlease.com.au/deakin-alumni. Whether your business is big or small, register your details to have a Grow team member call you back for a chat about your options.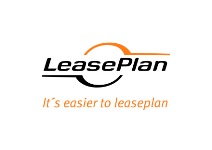 Page custodian: Vice-President (Advancement) Last updated: