The Challenges of Effective Leadership - David Smorgon
15th May 2014
Deakin's Warrnambool City Centre recently hosted a Deakin Alumni Seminar and Networking Event.
Presented by respected businessman and philanthropist, Mr David Smorgon OAM, this seminar looked at the vital skills and attributes you must develop to be an effective leader in today's ever-changing world. Tenacity, initiative and hard work are key elements in David Smorgon's leadership rule book -three things he believes are often overlooked in the era of instant celebrity.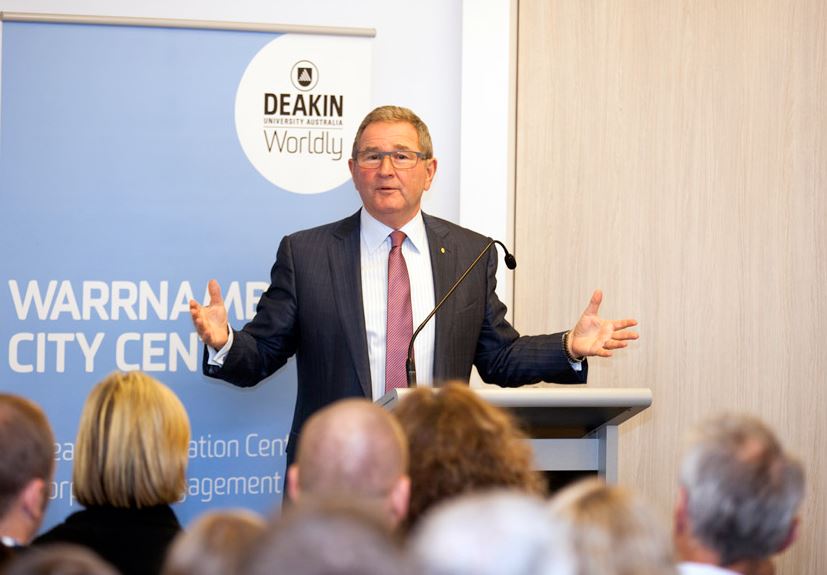 Mr Smorgon chatted about how his views on leadership were shaped at the family kitchen table and taken the football club corporate boardroom. He said said his father George, cousin Graham Smorgon and late statesman Robert Menzies were all figures who helped shape his ideas of leadership in his formative years.

Mr Smorgon served for more than 15 years as Western Bulldogs president and witnessed how the game rapidly transformed in the space of a generation, from suburban Victorian games on a Saturday afternoon into the billion-dollar national business of today, with saturation media coverage.
CLICK HERE for more information on Deakin Alumni.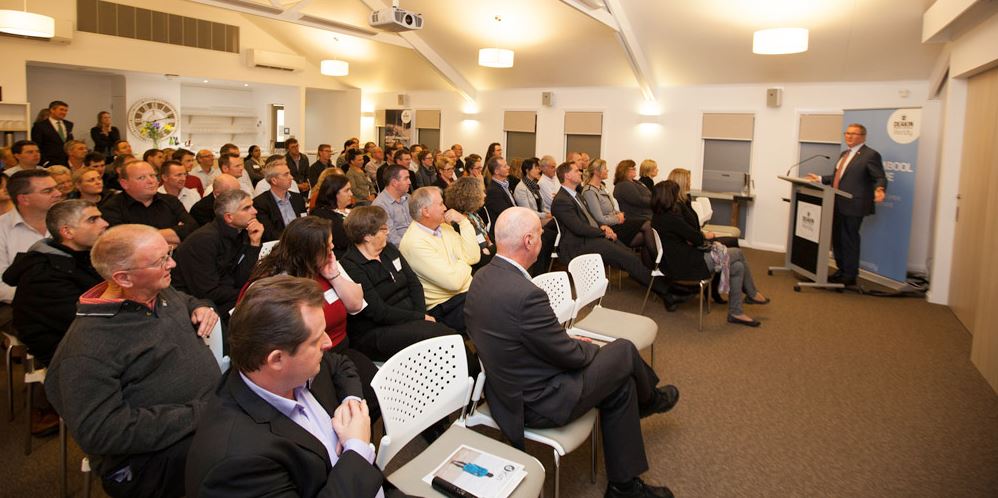 Page custodian: Vice-President (Advancement) Last updated: