Engineering
Create a successful career in engineering. Our engineering degree courses focus on the employability of our graduates and the future needs of industry. Our graduates are well-rounded engineers with significant exposure to professional engineering practices, well-equipped to meet the challenges of the future, including those caused by climate change and sustainability issues.
What can I study?
Civil engineers make modern life possible. They are responsible for the design, construction and project management of roads, airports, railways, water supply and sewerage systems, water resources management, buildings and other infrastructures.
Electrical and electronics engineers are highly depended on by society as they are involved in designing the equipment and systems that provide reliable power, communications and electronic systems.
Mechanical engineering involves the design, production and operation of systems, mechanical devices and machinery. Mechanical engineers are involved with almost every design imaginable, especially complex items like cars, robots and aeroplanes.
Mechatronics engineers integrate electronic devices with mechanical design and information technology. They design mechanical systems such as cameras, anti-lock brakes, engine control units, disk drives, service and surgical robots, and artificial hearts.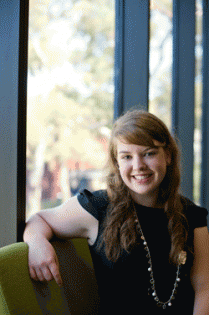 Rachael Rollinson
Bachelor of Engineering (Civil)*
Read Rachel's story
* Re-titled Bachelor of Civil Engineering (Honours) from 2014.
There is a need for versatile, technologically-minded professionals with design, project management and entrepreneurial skills in the industry to help drive the product creations of the future. Design and innovation are a core focus of the Design Technology program; with the ability to focus on a major sequence in either industrial design, sports technology or medical technology, the opportunities are endless.
Become a leader in the contemporary power system environment and take advantage of strong industry demands for specialists in the renewable energy sector with a postgraduate degree in electrical and renewable energy at Deakin.electrical-and-renewable-energy-engineering
Water is one of the essential resources for the sustainable future of humanity, yet fresh water is diminishing at an alarming rate due to increases in industrialisation and urban developments. Understanding the availability, treatment, distribution, management and reuse of water resources is paramount for anyone interested in working in this industry.
---
Why study engineering at Deakin?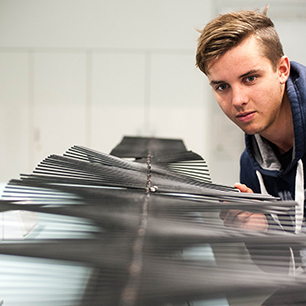 Flexible study options
Deakin engineering is distinctive in that our courses are available in both on and off-campus mode, providing you with the flexibility to fit your studies around your lifestyle, work and other commitments. You can even switch between study modes and choose the option that suits you best.
Innovative engineering research
Engineering at Deakin is different as it is research led, rather than simply research informed. Learn from world-class researchers from the School of Engineering, Institute of Frontier Materials (IFM) and Centre for Intelligence Systems Research (CISR). Deakin is a significant leader in the number of engineering focused research areas, most notably manufacturing and materials.
Engineering research themes: Sustainable Infrastructure, Advanced Design and Manufacturing, Health and Education.
First class facilities
As a Deakin engineering student you will have access to recently refurbished, fully-equipped laboratories and cutting-edge computer-aided software that is used in modern industrial workplaces. Accessible lecturers help you get the most out of your university education and provide a friendly learning environment.
CADET
Our forthcoming Centre for Advanced Design in Engineering Training (CADET) will provide some of the best future-focussed engineering facilities in the university sector. It will house virtual and real prototyping facilities allowing creative design solutions to be moved almost seamlessly from imagination to reality and then to manufacture in a single journey. Be it new wind turbines, medical devices, sustainable infrastructure, alternative vehicles or robotic aids, CADET will provide the key elements to 'imagineer the ultimate solution'.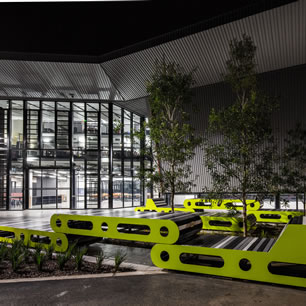 Design-focussed experiential learning
At Deakin, engineering theory is complemented by design-focused experiential learning. Professional practice units also provide you with opportunities for workplace visits, practical experience, industry learning and the establishment of valuable networks.
Postgraduate opportunities
Our postgraduate engineering programs aim to strengthen, build on and extend your understanding of the engineering principles required for successful engineering careers in Australia and overseas. You will gain technical skills, a positive approach to problem solving and the ability to work as part of a team while focussing on practical experience and a supervised research or industry project that provides you with the advanced project management skills required to tackle complex, industrially-focused problems head on.
Practical industry experience
Engineering students can experience the workplace throughout their course of study. You may choose subjects which take you into the field, place you in industry or offer internships. Industry Based Learning (IBL) involves working full or part time in industry as part of your degree program and plays a valuable role in preparing for graduate employment. Placement is incorporated into a unit of study and credited towards your degree.
Scholarships
Deakin University offers scholarships for academic excellence, access and equity, accommodation and Aboriginal and Torres Strait Islanders, ensuring higher education is accessible for all members of the community.
Scholarships in the Faculty of Science, Engineering and Built Environment for engineering students include the IGNITED Scholarships.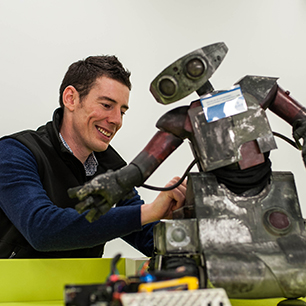 Work-ready graduates
We focus on the employability of our graduates and the future needs of industry. We aim for our graduates to be well-rounded engineers with significant exposure to professional engineering practices and able to meet future challenges caused by climate change and sustainability issues.
Professional recognition
Deakin's Bachelor of Engineering is accredited by Engineers Australia, which gives our degree international recognition, allowing graduates to practise as professional engineers in many countries around the world.
Want to study overseas as part of your degree?
Maybe you should apply for the Global Science and Technology Program. The program enables students to achieve their dreams of a truly global education and includes a $3000 scholarship. Visit the Global Science and Technology Program website to find out more about the program, how it works and where our students are studying overseas. You will also find information about how to apply for this amazing opportunity.
The first course of its kind to be offered at Deakin University, the Master of Science (Research) is distinctive. Comprising a unique combination of coursework and research, it provides the ideal pathway between undergraduate study and a doctoral degree. Students have the flexibility to choose one of a variety of specialisations according to their research interests and career aspirations.
---
Career opportunities for graduates
Deakin's Bachelor of Engineering is accredited by Engineers Australia, which gives the degree international recognition, allowing graduates to practise as a professional engineer in many countries around the world.
Career opportunities for graduates include, but are not limited to, industries such as:
electronics
engineering management
industrial designer
telecommunications
power generation and distribution
renewable energy
construction
mining
resources
aeronautical
aerospace
water resource management
manufacturing
railroad and ship building
Page custodian: Faculty of Science, Engineering & Built Environment Last updated: