Discover the engineering course for you
Our industry-led engineering courses are hands-on, and you will learn with some of the most exciting technology in Australia. Whether you're building robots in our state-of-the-art lab spaces or solving complex problems on your industry placement, our flexible approach to project-based learning will help you develop the practical skills necessary for your dream career.
Undergraduate
Undergraduate (your first degree)
An undergraduate degree is generally completed between two to four years, depending on the pattern of study and any recognition of prior learning you may have. Associate degrees, bachelor and bachelor with honours are all undergraduate degrees.
Postgraduate
Postgraduate (further study)
A postgraduate qualification can be undertaken by students who have already completed an undergraduate degree or possess significant, demonstrable work experience. Postgraduate courses include graduate certificates, graduate diplomas, masters and PhDs, as well as specialist programs for industry professionals.
Research
Higher Degrees by Research (supervised research)
Research degrees are research based master's or PhD programs that focus on a single area of expertise. They provide students the opportunity to carry out highly specialised research under expert supervision.
Join the #1 Victorian university for course satisfaction
You can confidently choose Deakin. Recommended by your peers, Deakin's practical engineering courses combine theory with practical learning, which will make you a highly sought-after graduate.
Do you want to ensure your engineering degree will make you work-ready?
Our industry-led engineering courses focus on the employability of our graduates and the future needs of industry. Our graduates are well-rounded and ready to meet the challenges of the future, including those caused by climate change and sustainability issues.
Innovative and student-centred learning
Throughout your degree, you'll be guided by our supportive, industry-connected staff to actively develop ideas and design innovative solutions to real-world engineering challenges.
A hands-on approach
As well as theory-based classes, you'll spend 50% of every trimester working on team-based projects. You'll also gain industry experience through professional practice units and work-integrated learning opportunities.
Top professional roles in engineering
Roles in engineering are expected to rise by 183,000, or 10.5%, by 2026 according to Australian Government employment projections. Get ahead with Deakin to secure your dream career.
8700 new jobs for civil engineers.
2800 new jobs for engineering managers.
2600 new jobs for electrical engineers.
1500 new jobs for mechanical and industrial engineers.
Professional recognition
Deakin's Bachelor of Engineering degrees are accredited by Engineers Australia. This ensures our curriculum is relevant and you graduate with the skill set that employers want. Study civil, electrical and electronics, mechanical, mechatronics, software* or environmental engineering, and you'll get a degree that's professionally accredited and internationally recognised.
Top 1% worldwide for engineering and technology
Study with the best. Deakin is ranked in the top 1% for engineering globally. This rating highlights our world-class facilities, academic reputation, employer reputation and research impact.
I completed an industry-based final-year project at Arup and was offered a graduate position at Jacobs. I enjoy the challenge of solving complex problems and dealing with clients.
Demetrius Zaadstra
Civil engineering graduate, employed at Jacobs Engineering Group
World-class teaching experiences
Our state-of-the-art facilities, expert academics and industry connections will help you become a highly sought-after graduate.
Get the skills industry needs
The skills, experience and industry connections you gain while studying an industry-led engineering degree at Deakin could ultimately set you apart when applying for your dream role. Our long-standing partnership with Engineers Australia informs our teaching, ensuring our courses are relevant and students develop the skills employers want.
State-of-the-art facilities
Gain access to world-class, future-focused engineering facilities so you can take the next step in your learning and achieve your career goals. Gain authentic industry experiences in our $55 million engineering precinct, which houses some of the most advanced systems and learning spaces in Australia.
Leading the way in engineering
Deakin engineering is ranked highly by Excellence in Research for Australia (ERA), a national research evaluation framework. Our research excellence helps to inform our teaching curriculum to ensure undergraduate students are aware of the developments that will shape the engineering industries of the future.
Study engineering online
When you choose to study a Deakin degree online, you'll be joining a community of more than 60,000 online learners. Each of our undergraduate engineering courses are available online, with some campus attendance required to participate in Engineering Intensive Activities and demonstrate your skills competency in person.
An online student perspective
Accessing an engineering degree is now easier than ever. Mechatronics engineering student, Richard, fills us in on his journey to studying online at Deakin.
Want to explore more?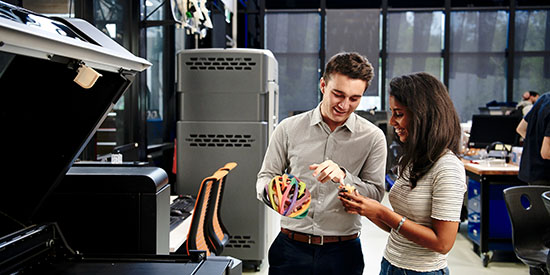 Why real-world experience is the engine behind an engineering career
The best engineering degrees get you ready for the real world, and what better way to do this than through practical work experiences?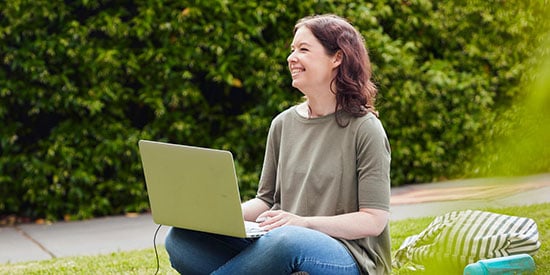 Studying engineering online
Accessing an engineering degree is now even easier than ever, with Deakin University's engineering degrees now offered online.
Footnotes
*Deakin University's Bachelor of Software Engineering is provisionally accredited by Engineers Australia.
Deakin references data from a range of government, higher education and reputable media sources. For more information, visit our list of sources.
Got a question about our engineering courses? Our course advisers are available to speak to you about your study options and how we can help you further your career.