Leadership
The Master of Leadership is designed as an advanced course for people who are in leadership positions and are experts in their field. The course builds on Deakin's MBA experience to create a postgraduate program devoted to the development of your full leadership potential.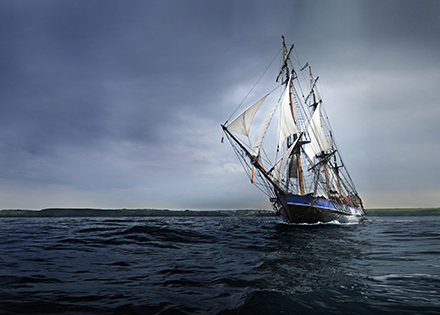 ---
Become a business leader
Leaders command respect. They manage teams, provide conflict resolution, implement change management, communicate clearly with stakeholders, solve problems, take responsibility, and delegate. True leadership requires the abillity and skills to influence, negotiate, change, display courage, behave ethically and to make the tough decisions for their teams and organisation. Strong leaders are in demand but are not always readily available.
Deakin's Master of Leadership is an advanced course in leadership, grounded in practical, experiential learning to develop your full leadership potential.
Learn from experience
There is a heavy emphasis on learning from experience, through work-based projects and intensive residential units that provide a 'hot-house' learning environment. Core units are crucial to understanding leadership, while elective units can be tailored to your individual needs. Electives include corporate governance and ethics, research design and analysis, human resource management and international business management.
The Master of Leadership is largely experiential and aimed at fostering cognitive and behavioural habits which lead to appropriate actions where innovation and influence are required. The course is centred on individual learning needs. It recognises prior learning and is delivered flexibly. Leadership is also available as a specialisation.
---
---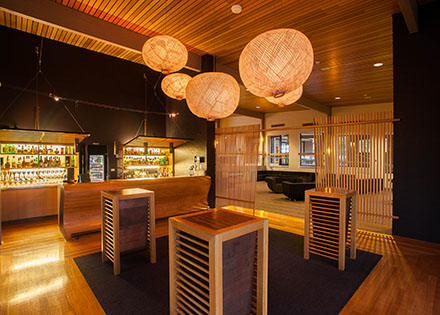 Intensive one-week residential units
Deakin Graduate School of Business delivers award-winning MBA residential units that allow you to complete one unit over five consecutive days of study. Residentials are conducted at Deakin Management Centre, a purpose-built, world-class, residential executive leadership centre.
As a student, you will immerse yourself in the MBA topic, undertake innovative and experiential learning activities, and build your professional networks. A combination of guest lecturers, industry visits and experiential activites will stimulate your interest and facilitate your learning.
Deakin Graduate School of Business, in conjunction with the Australian Scholarships Foundation (ASF), offers scholarships to employees of ASF-approved not-for-profit organisations, to enable them to undertake a residential unit. Find out more.
Why study at Deakin?
International accreditation
The Deakin MBA is internationally recognised and EPAS acccredited by the European Foundation for Management Development (EFMD). EPAS is an international quality benchmark for business programs worldwide. The Deakin MBA is one of only three accredited programs in Australia.
GMAA 5-Star rating
The Deakin MBA is currently rated 5-Star for standard and value, by the Graduate Management Association of Australia. The GMAA rating is seen as a rigorous and independent assessment of business schools across Australia.

QS 5-Star rating
The Deakin MBA holds a prestigious QS 5-Star Rating for program strength - delivering an 'attractive and recongised program with a very high graduate employability rate'. Deakin Graduate School of Business, which delivers the MBA, achieved a maximum QS 5-Star Rating for Facilities, Internationalisation and Diversity, Teaching and Student Quality and the Engagement and Program Strength for its MBA.
---
Credit for prior learning
The Master of Leadership builds on Deakin's MBA experience to create a postgraduate program that will realise your leadership potential. Prospective students holding a Deakin MBA or other master's degree may be eligible to receive credit for prior learning. Contact a postgraduate student adviser to see if you are eligible.
Our courses are flexible
You can study when, where and how you like, and tailor your study around your work and lifestyle commitments. You may be able to choose to undertake your entire course in off-campus mode, or combine on and off-campus study.
Deakin's trimester system offers three study periods each year, enabling you to commence your course at different times of the year. It also enables you to speed up or slow down your study while still completing your course within the normal time frames.
Study abroad
Gain a competitive edge with an international study experience, and earn credit towards your degree.
The Faculty of Business and Law offers a number of unique study tours throughout the year to destinations such as India, Chile, USA, China and Europe. Or consider one of the many study abroad opportunities offered by Deakin. Find out more.
---