Leadership
Deakin's Master of Leadership is designed for anyone who wants to improve their impact and ability to make things happen. It is a practical and relevant course underpinned by the latest thinking on leadership. You will learn new knowledge and skills from award-winning teachers and world-leading scholars.
Leaders are people who have an impact upon the world. They shape our actions, our behaviour, our values, and our beliefs. They are people who make a difference to the world.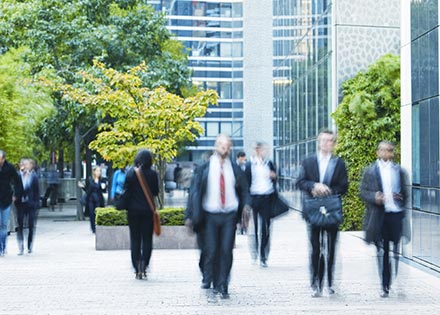 ---
What can you study?
The Master of Leadership is a practical course that is relevant to everyone trying to bring about change. We will help you shape behaviour, inspire and capture imaginations, and convince and persuade people. We will help you become someone people see as a leader. Someone to whom they listen. Someone who achieves great things.
Much of the teaching in the Master of Leadership is conducted in intensive bursts of concerted effort, usually of one week's duration. During residential schools and intensive units, you complete your studies in one concentrated week (which can involve some pre-reading and a concluding assignment a few weeks after). This has the benefits of immersion and impact, and allows us to be highly experiential and developmental in the activities we ask you to do.
The developmental themes running through the course relate to effective communication, persuasion, impression management, and change management. We have designed substantial and memorable activities, such as the production of a TV magazine programme and your own original short film, professional media training, and a leadership adventure, which will mean you leave the course with cutting-edge leadership skills.
Our vision, and the idea underpinning the design of our Master of Leadership, is to help you be the best that you can be. To help you achieve your goals. And to help you influence people on the things that matter.
Core units
Deakin's Master of Leadership offers the following core units:
Learn the latest leadership theories, engage in debate on important leadership issues, and learn about yourself as a leader. You will find out how others see you as a leader, discover a new way of thinking about leadership, and be introduced to digital technologies to communicate a message. This is an exciting introduction to leadership.
Learn how to influence people's perceptions by creating your own original short film about leadership. Your leadership task is to work with professional actors and filmmakers and professional equipment to create a dramatic film about leadership. Can you shape the audience's impressions? Can you convince your audience that one of your actors is a leader?
Learn how to argue, persuade, and excite people about your ideas. Your leadership task is to develop a thorough understanding of a dynamic contemporary leadership issue, form a controversial viewpoint, and then persuade others of its correctness.
Learn about messages and how to communicate them. Develop your leadership skills with cutting-edge media training and professional training by lawyers experienced in mediation. This practical and experiential unit teaches you a range of interpersonal and communication skills that are vital for every leader.
Learn about the nature of change and how to bring it about in this exciting experiential unit. Learn from the real world challenges that leaders have confronted in their efforts to have an impact on the world.
Learn about yourself in new, unusual, and testing situations. Discover your own leadership style and learn about how others react to you. You can design your own leadership adventure or join a planned group adventure to captain a tall-masted ship on an ocean voyage.
---
Opportunities
The Master of Leadership prepares you for leadership positions in fields such as education, entertainment, government, religious organisations, retail businesses, healthcare, business, sports, politics, and nonprofits. Some job outcomes that students have gained employment in the past are:
| | |
| --- | --- |
| Development specialist | Organisational manager |
| Corporate recruiter | Non-profit director |
| General manager | Special events coordinator |
Why study at Deakin?
We recognise your experience
Prospective students holding a Deakin MBA or other master's degree may be eligible to receive credit for prior learning; possibly up to 8 units worth of credit! Contact a postgraduate student adviser to see if you are eligible.
Alumni of Leadership Victoria's Williamson Community Leadership Program automatically receive 4 units of credit against the electives, meaning they only have to do 2 core units to get a Graduate Certificate in Leadership, or 4 core units to be awarded a Graduate Diploma in Leadership. Alumni of Leadership Victoria's Folio Community Leadership Program automatically receive 2 units of credit.
Award-winning teaching
Course Director, Professor Jon Billsberry, is the most recent recipient of the prestigious Pearson-sponsored ANZAM Management Educator of the Year recognising the innovative and world-leading nature of the Master of Leadership.
The citation reads: 'Jon Billsberry has clearly demonstrated continued excellence in teaching over many years. He has made outstanding contributions to the scholarship of teaching and demonstrated good teaching innovation. Jon was clearly an outstanding nominee.'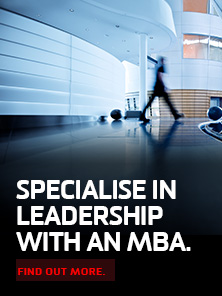 Undergraduate and Postgraduate information booklets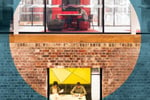 2016 Undergraduate Course Guide
PDF
(PDF, 3.7 MB)
PDF
(PDF, 3.7 MB)
2016 Postgraduate Course Guide
PDF
(PDF, 3.2 MB)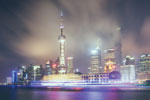 Undergraduate Business and Law
PDF
(PDF, 1.7 MB)
Page custodian: Faculty of Business & Law Last updated: