Pathways to Deakin
There are many pathways that can lead you to studying at Deakin.
---
TAFE Pathway – Transfer to Deakin


Use TAFE study for credit and guaranteed entry into many Deakin courses

If you undertake an eligible TAFE course in a field similar to the Deakin course of your choice, you may be able to gain a guaranteed place and Credit for Prior Learning towards your Deakin degree.

This will not only take the worry out of entry into Deakin programs, but will reduce the number of units you need to complete to obtain your degree and you will also benefit from having not one but two qualifications - one from TAFE and the other from Deakin.

Visit the TAFE Pathways - Transfer to Deakin page to learn more about studying at Deakin.
---
Melbourne Institute of Business and Technology (MIBT)


A direct pathway to study at Deakin

Study at MIBT gives you a direct pathway to undergraduate study at Deakin in areas such as: business and commerce, computing and information technology, engineering, health sciences, management, media and communications, science.

Advantages
three intakes a year (in March, June and October)
option to fast track your program
small classes and individual attention
free study support workshops
access to all Deakin University facilities and services
View the MIBT page for more information.
---
Deakin Learning Centres


Introducing school leavers and non-school leavers to university in a supported tertiary environment

Deakin Learning Centres give students in rural and regional areas greater access to higher education by providing the opportunity to study close to home.

Courses studied via Deakin Learning Centres are delivered through state-of-the-art technology in purpose-built learning centres throughout Victoria.

Courses available in 2015
---
Werribee Learning Centre
The Werribee Learning Centre is in Wyndham in the south west of Melbourne. The Werribee Learning Centre will provide a stylish and accessible space for education delivery, community functions and student engagement.
Courses available in 2015
---
Mature age students


Non-school leavers and mature age students are encouraged to apply to Deakin

If you are a non-school leaver or mature age student you may need to fulfil alternative entry requirements when applying for Deakin courses.
Credit for prior learning
Entry requirements, tests and forms
Depending on the course, there may be additional requirements for entry. Please ensure you check these before applying.
The following may be listed as a course requirement for non-year 12 applicants:
The STAT is an aptitude test designed to assess a range of competencies commonly considered important for success in tertiary study.
There are two types of STAT tests, however Deakin only requires applicants to sit the STAT: Multiple Choice, a 2 hour test of 70 questions.
If required, you will need to book for the STAT via VTAC.
The ALSET is compulsory for most non-year 12 applicants applying for entry in any of Deakin University's undergraduate law programs. It is an aptitude test given to appraise your ability to think critically about issues and understand the material given. The questions are based on a wide range of law related stimulus materials.
If you are unsure whether or not you need to sit the ALSET, please contact us on 03 5227 1277.
If required, book for the ALSET via VTAC.
'VTAC Personal History online' provides non-year 12 applicants with an opportunity to bring to the attention of selection officers (who will have access to your completed form during selection) any relevant factors or circumstances that cannot be included in the application itself.
Access it online via VTAC once you have registered and submitted your course application.
Mid-year and Trimester 3 intake
Undergraduate courses may be offered in Trimester 2 and 3. Applications for these courses are made directly to Deakin. Find out more about how to apply.
---
Transfer from another university


We welcome students from other universities who want to finish their studies at Deakin.

If you're currently studying at another university and wish to transfer to Deakin to finish your degree, you can apply for credit for prior learning during your application. Find out how to apply for a course.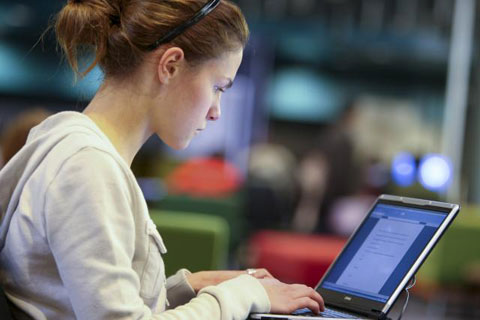 ---
Deakin University English Language Institute (DUELI)


DUELI helps you reach the English language requirements for Deakin courses

DUELI is one of Australia's leading providers of English language programs and offers many study options. Our aim is to help you to use English to the best of your ability.

On arrival you will be assessed and placed in an English language course appropriate to your English language skills and study plans.

If you meet Deakin's academic entrance criteria but don't meet the English language requirements for your course, you will automatically be eligible for placement at DUELI.

More information
See the DUELI web pages for course details, how to apply, fees, important dates and more.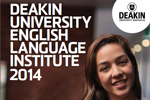 PDF
(PDF, 1.3 MB)
Page custodian: Marketing Last updated: