Why choose Deakin?
Deakin is a multi-award winning university with an international focus. We are young and innovative, offering excellent facilities and flexible learning.
---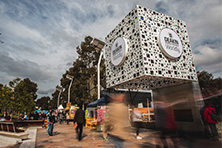 Leading the way
Deakin is forging a new path both locally and globally as a leading provider of innovative learning and a positive university experience. We are proud to be in the top 3 per cent of universities across all three of the major international university ranking systems (the Academic Ranking of World Universities, Times Higher Education World University Rankings and QS World University Rankings), assessed from 17 000 universities worldwide.
Our current achievements include:
---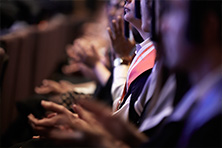 Highest level of student satisfaction
For five consecutive years, Deakin has achieved the highest level of overall student satisfaction amongst Victorian universities. These great results are based on 2010–2014 Australian Graduate Survey responses to 'Overall Satisfaction' amongst bachelor's degree graduates.
The 2012 Beyond Graduation Survey found that, of our 2009 bachelor's degree graduates who were available for full-time employment:
95.2 per cent of those surveyed were employed full-time three years after graduating, (the national average is 92.2 per cent)
only 1.6 per cent of those surveyed were not working three years after graduating, (the national average is 3.4 per cent).
Deakin has over 50,000 students, with a third choosing to study online.
The Beyond Graduation Survey is conducted by Graduate Careers Australia (GCA).
---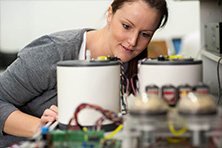 Careers and experience, not just courses
We make it a priority to maintain close industry relationships so that everything you learn is modern and relevant to your future career. Many of our courses offer professional accreditation and endorsement through a range of industry placements and internship programs.
Deakin also actively encourages students to make the most of study abroad opportunities. We have over 100 partner universities in more than 40 countries around the world.
---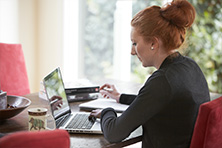 Flexible learning to suit you
Studying shouldn't mean that you have to put the rest of your life on hold, that's why Deakin has tailored our enrolment modes to give you flexibility. With a number of subjects and courses offered through Deakin's Cloud Campus, you can learn when and wherever you need to.
---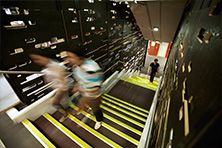 Convenient locations and modern facilities
Deakin has four great campuses throughout Victoria, Melbourne Burwood, Geelong Waterfront, Geelong Waurn Ponds and Warrnambool. Each location provides a unique study experience and gives our students access to the latest tools and technologies such as the Deakin Motion.Lab and the Geelong Technology Precinct. Regional and outer metropolitan residents can also benefit from our Deakin learning centres.
As a Deakin student you can choose to undertaken different units of study within your course at different campuses, depending on your course rules. Contact a Deakin course adviser for more information.
Page custodian: Marketing Division Last updated: