Why choose Deakin?
Deakin is a multi-award winning university with an international focus. We are young and innovative, offering excellent facilities and flexible learning.
---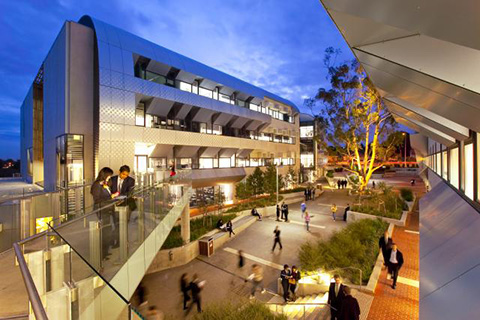 Multi-award winner
Our award-winning approach to higher education ensures that professional associations, relevant industries and universities worldwide will recognise your degree.
We're not only worldly, we're world-class
Deakin University is proud to have been awarded a QS 5 Star Rating for Excellence in 2013.
This rating cements our reputation as not only worldly, but world-class in a broad range of areas, with cutting edge facilities and internationally renowned research and teaching.
In the 2014 QS World University Rankings by Subject, Deakin's Education discipline remained among the best in the world, ranking 23rd.
Deakin was also ranked among the world's top 200 universities for a further 7 subjects, with Politics advancing from the top 200, to within the top 150.
QS provides a holistic view of a university's qualities, by rating universities against a broad range of criteria, from the employability of graduates, to sports facilities and community engagement. Find out more about our QS 5 Star Rating for Excellence.
Innovation and partnerships awarded
We've won the prestigious Australian University of the Year award twice for the innovative use of technology in education and for our partnerships with industry.
Internationally recognised courses
Our MBA and Bachelor of Commerce are internationally recognised and EPAS accredited by the European Foundation for Management Development . EPAS is an international quality benchmark for business programs worldwide.
The MBA also holds a 5 star rating from the Graduate Management Association of Australia. In addition to Deakin's overall QS 5 Star Rating, Deakin received QS accreditation for our Master of Business Administration (MBA).
For more information on Business and Law course accreditation please visit our accreditation webpage.
---
Graduate success
When it comes to career success, our graduates are ahead of the curve. The 2013 Australian Graduate Survey results reveal that Deakin has the highest overall student satisfaction rate amongst Victorian universities for the fourth consecutive year.
The 2012 Beyond Graduation Survey found that, of our 2009 bachelor's degree graduates who were available for full-time employment:
95.2 per cent of those surveyed were employed full-time three years after graduating, (the national average is 92.2 per cent)
only 1.6 per cent of those surveyed were not working three years after graduating, (the national average is 3.4 per cent).
The Beyond Graduation Survey is conducted by Graduate Careers Australia (GCA).
---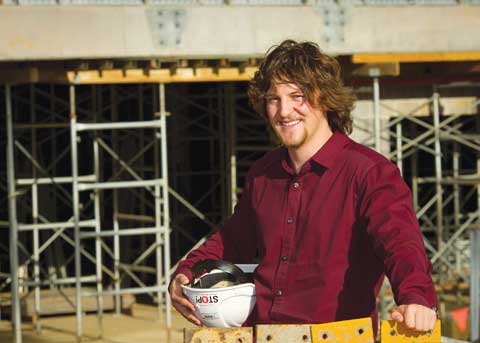 Courses valued by industry
Graduate with more than a degree
We maintain close links with leading corporations and professional associations, with industry representatives on all course advisory boards.
These award-winning alliances ensure that what you study is relevant, current and in demand.
Many Deakin courses offer professional accreditation and endorsement through a range of industry placements and internship programs for our students.
---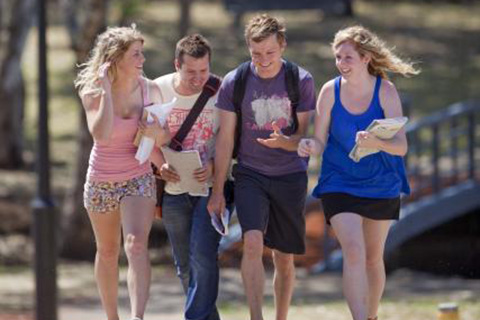 Flexible learning options
An education tailored just for you
Our courses are flexible to suit your career objectives and other commitments. Multiple course entry and exit points, deferment, residential programs and internships are available.
You can choose to study at a campus or engage in cloud (online) learning, full or part time or even fast-track your studies by studying over summer.
Many courses allow you to study online from your home or workplace, and enrol in electives from other study areas to meet your career objectives.
Learn more about our study options.
---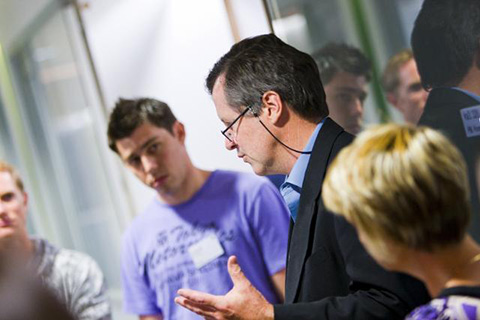 Expert lecturers and researchers
Teaching and research excellence
Our teaching and research staff are experts in their fields, with broad international links and experience.
Lecturers draw on current industry practice, and industry professionals often feature as guest lecturers.
Learn more about teaching and learning excellence at Deakin.
---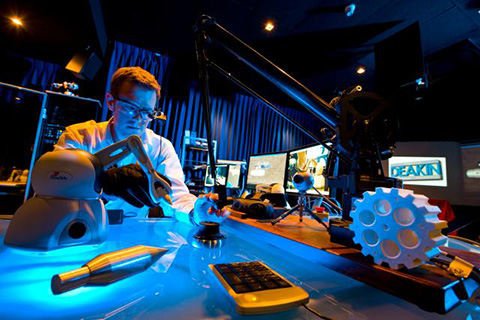 Excellent facilities
Modern facilities with innovative designs
Deakin's facilities are constantly evolving to give students access to the latest tools and technologies.
The Deakin Motion.Lab at the Melbourne Burwood Campus, and the 'new generation' library learning spaces at the Geelong Waurn Ponds Campus are just two of the latest developments.
The Geelong Technology Precinct provides a unique resource and facility for research aimed at industry co-operation and research application.
---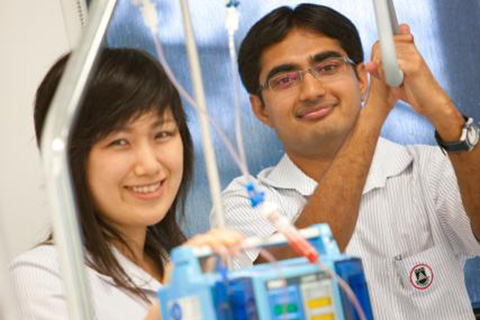 International focus
Deakin values diversity
We welcome students from a diversity of backgrounds and celebrate this with many on-campus events and an online international student community.
Come study in Australia
Our international students come from all over the world to study at a campus, and can engage in cloud (online) learning study via programs from outside of Australia.
Study overseas as part of your degree
Deakin has over 100 partner universities around the world. Study overseas for a few weeks, a trimester or a year as part of your Deakin degree.
---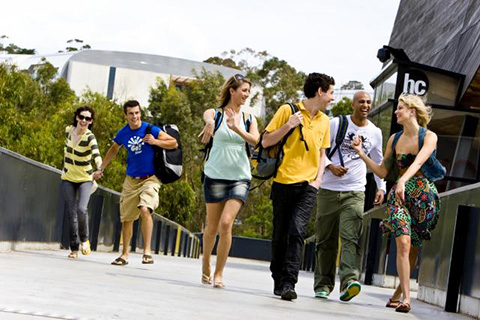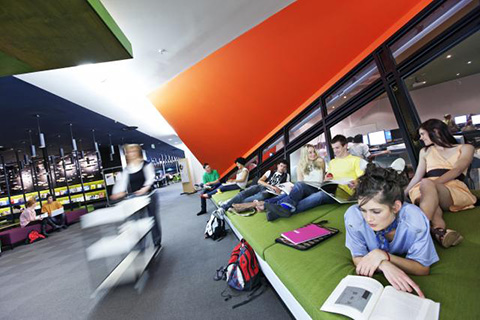 Terrific campus life at four outstanding locations
Vibrant and friendly
Deakin is one of Australia's largest universities, with more than 39 000 students. However our campuses have a strong community feel and provide a supportive and friendly place to study.
Our academic and support staff are knowledgeable, enthusiastic and approachable.
Great social spaces
Our campuses have cafes and eateries where you can socialise and relax. There are also many clubs and societies that allow you to expand your interests and make new friends.
Choice of campus
Deakin has four campuses, providing convenience and accessibility to many areas of Victoria. Each location provides a unique study experience.
Whichever campus you choose, Deakin has a global reputation for quality programs, leading research facilities and world-class professional outcomes.
Our campuses: Melbourne Burwood, Geelong Waterfront, Geelong Waurn Ponds and Warrnambool.
---
We're creating 'Worldly' graduates.
See what 'Worldly' could mean for you.
Page custodian: Marketing Last updated: