Parent information
Deakin provides resources and holds events designed especially for parents, to help you understand the study decisions facing your child.
Events
View upcoming events for parents and students, including Deakin Open Days and Discover Deakin events. Come along and talk to staff and students about our courses and university life.
Parent information evenings
Would you like to be better informed about further study options for your child? Come along to a Parent Information Evening and hear more about tertiary study, the application process and university life. The following sessions are for parents of VCE students.

Melbourne Burwood Campus Parent Information Evening
Wednesday 24 July 2013, 6pm-8pm
Find out more and register.
Geelong Waterfront Campus Parent Information Evening
Wednesday 11 September 2013, 6pm-8pm
Find out more and register
---
Publications
We provide a range of publications designed especially for parents of students. Get key information about university life, student transition, support strategies, study support tips, news, key dates and more.
If you would like to receive a printed version of these documents please email enquire@deakin.edu.au.
We welcome comments and suggested improvements to our resources for parents. Please use the "Feedback" link at the bottom of this page to let us know what you think and how we can better prepare our resources to support you and your child.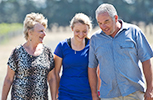 Parents' magazine - future students

PDF
1.2 MB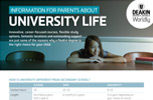 University Life (English version)

PDF
0.18 MB
2013 Calendar - Year 12 and your child

PDF
2.41 MB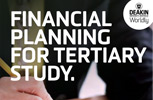 Financial planning for Tertiary study

PDF
0.39 MB
University life
2013 Calendar - Year 12 and your child