Nick Mills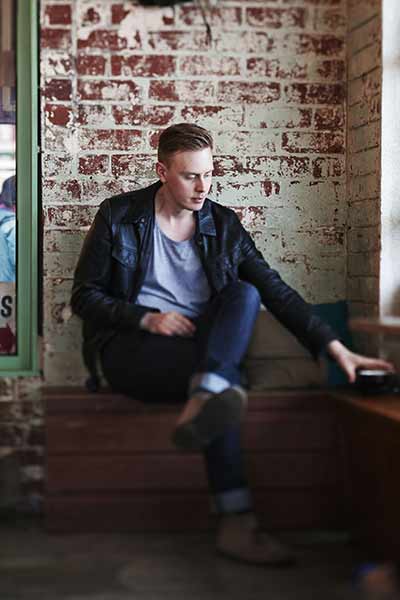 Nick Mills could never have known what doors would open for him.
DEAKIN ARTIST COTTONED ON TO A GLOBAL CAREER PATH.
Profile:
Artist, sculptor and graphic designer Nick Mills could never have known what doors would open for him when he comfortably slipped in to the relaxed regional lifestyle he found at Deakin's Warrnambool campus. He had been happy in the small town, attending lectures, going to the studio, hanging out at the pub after class and living alongside his fellow students.
After graduating, he returned to Melbourne and willingly accepted no - or low - paying jobs, waiting to plant a foot through the right door. It wasn't long before he stepped in the right direction, landing a job at Cotton On in Geelong, initially working with a team of two designers.
At the time, the company had just the one brand and 45 stores across Australia. Mills grabbed his growing job role with both hands, and was part and parcel of the unprecedented growth of the Geelong business which today boasts seven brands and more than 1000 stores in 15 countries.
His job has evolved and developed and his current title is Concept and Project Manager. In that role, Mills has helped establish The Farm, Cotton On's innovation unit, from which an internship between the business and Deakin University was born.
It is centred on an online magazine which has brought together marketing students, designers, journalism or PR students and digital designers in the shape of a newsroom. The team explores the products the company produces and the people behind them. From humble beginnings as the seed of an idea, The Farm links what is now a global corporation and its people.
Find out more about Nick's journey in the DKin magazine October edition.
Others stories