Deakin University announces new Deakin Law School Dean
Media release
05 October 2017
Deakin University has appointed leading commercial law expert Dr Jenni Lightowlers as Dean of the Deakin Law School.
Executive Dean of Deakin's Faculty of Business and Law, Alfred Deakin Professor Mike Ewing, said he was delighted to announce Dr Lightowlers' ongoing appointment with the School.
"Dr Lightowlers has done an outstanding job as interim dean since the beginning of May and we are very fortunate to retain her in this key leadership position," Professor Ewing said.
"This year, Deakin Law School was ranked in the world's top 100 according to the prestigious Academic Ranking of World Universities (AWRU) 2017, and in the top 150 by the QS World Rankings.
"We now have a strong, stable and well-balanced executive team in place to continue to consolidate the upward trajectory of the School. This team includes criminal law expert, Dr Marilyn McMahon, who has been appointed as Deputy Dean."
Dr Lightowlers said: "I am honoured to be appointed as Dean, delighted to have the opportunity to work with the Law School team and proud to be engaged with Deakin students."
Dr Lightowlers has a longstanding connection with the University having been appointed to Deakin Council in 2004 and serving as Deputy Chancellor from 2009 – 2015.
In 2016 she was appointed as a Vice Chancellor's Distinguished Fellow and awarded an honorary doctorate for her services to the University and for her support of research and commercialisation in Australia.
As founding partner of the boutique technology law firm, Francis Abourizk Lightowlers, Dr Lightowlers is considered one of Australia's leading advisors to Cooperative Research Centres (CRCs) as well as to research, innovation and commercialisation entities and universities in both Australia and the South Pacific.
Dr Lightowlers also provides legal advice to various ASX listed companies in relation to technology and advises clients on a wide range of issues across the health, biotech, IT, defence export controls, mining, corporate governance, government and education sectors.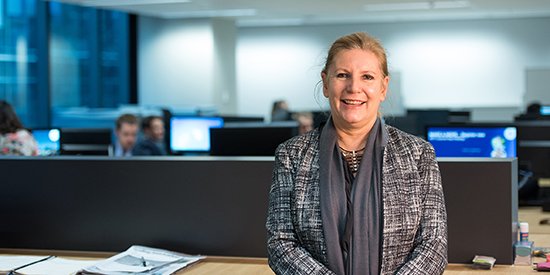 More like this
Media release
Deakin Law School
---