Centre for Advanced Design in Engineering Training (CADET)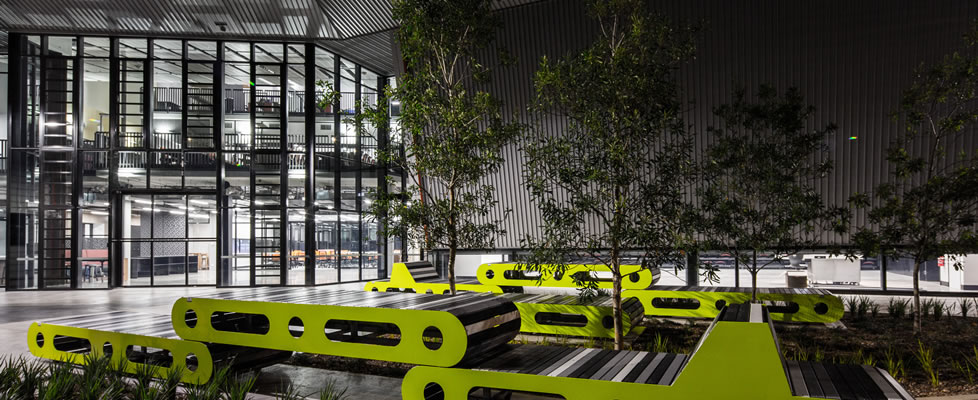 "Bringing vision and passion to engineering education"
Innovation is at the heart of great engineering and the role of design in this process cannot be understated. Deakin University's Centre for Advanced Design in Engineering Training (CADET) provides some of the best future-focused engineering and design facilities, a curriculum framework configured around 'design based learning' and industry collaboration, which will enable graduates to become as visionary and forward thinking as CADET itself.
---
What is CADET?
CADET's aim is to change the way students learn and train to become engineers of the future. Culminating into 21st century engineering education, students have direct collaboration with industry, an emphasis on shifting the learning model to a design based approach and the latest equipment and facilities.
Facilities
Students have access to high-end equipment, the very latest simulation and visualisation systems and purpose-built smaller interactive laboratory and workshop learning spaces. The key focus is on digital manufacturing, rapid prototyping, 3D modelling and visualisation technologies within the three story building.
Learning
The traditional lecture-based learning style has been changed to a far more designed based and practical learning experience. Integrated learning environments and spaces, industry collaboration and input all leads to well-rounded and very employable graduates of the future.
---
Find CADET and more information
For more information about where CADET is located and how to contact us, visit our find us page
Page custodian: Faculty of Science, Engineering & Built Environment Last updated: