Technological advance springs often from a breakthrough in materials science.
Professor Matthew Barnett
Director, Institute for Frontier Materials
The Institute for Frontier Materials (IFM)
The Institute for Frontier Materials is the place to come for innovative research in materials science.
Discover research opportunities in the Institute for Frontier Materials
Featured researchers
Meet just a few of our leading researchers producing world-class outcomes.
Professor Xungai Wang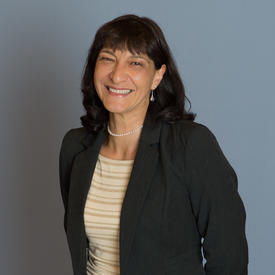 Professor Maria Forsyth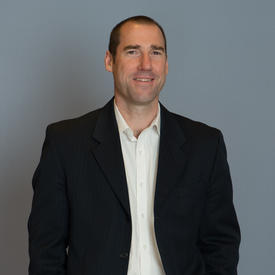 Professor Matthew Barnett

State-of-the-art facilities
The institute has a wide range of specialised laboratories in the areas of metals, composites, polymers, textiles and biomedical research. Each is equipped with state-of-the-art equipment to enable our staff and students to undertake their research.
Find an IFM research supervisor
Search for topics you're interested in to discover the related supervisors that can help you achieve your research goals.
Only at Deakin
Using IFM's belt abrasion tester (the only one in Australia), Dr Chris Hurren and engineering student Patrick Phillips have revealed the urgent need for standards for protective motorbike clothing in Australia. They tested 10 pairs of reinforced jeans marketed as protective motorcycle clothing. The results were quite a shock – only three pairs met the minimum requirements of the European standards for protective motorbike clothing. Three were close to the standard while the others were no more protective than ordinary (much cheaper) jeans.
The results have attracted interest from motorcycle magazines as well as road transport authorities in a number of states.
The Australian Centre for Infrastructure Durability
Underpinned by dynamic population growth, continued urbanisation, demand for freight and passenger transport, as well as the ongoing need for energy and water security, our infrastructure landscape is a complex mix of new and ageing structures. The Australian Centre for Infrastructure Durability (ACID) is a collaboration between key universities to provide a more cohesive and comprehensive research capability for industry. It provides an integrated, national platform for industry across the key sectors of oil and gas, mining, transport and structures, defence and aerospace, and water and desalination to connect with leading researchers.
ACID seeks to harness the resources and expertise of key universities to help industry address its critical needs. At the same time, it seeks to facilitate growth in the collective university research capability in this field in order to promote industry growth.
Join our research team
To become an IFM research student, you need to have a clear vision of what you want to investigate. For example, it could be new metallic biomaterials for use in artificial joint implants, new energy storage solutions or the development of new high-strength, lightweight materials.
In just a few steps you could help to create a more sustainable future, improving general quality of life or revolutionising the way we manufacture products.
Contact us
The Institute for Frontier Materials (IFM)
General enquiries
+61 3 52272150
Email IFM
Deakin University
Geelong Waurn Ponds Campus
Locked Bag 20000
Geelong, Victoria 3220
Twitter: @deakinIFM