News @ Geelong
We are making a commitment to share with you our contribution to both the local economy and the communities in which we operate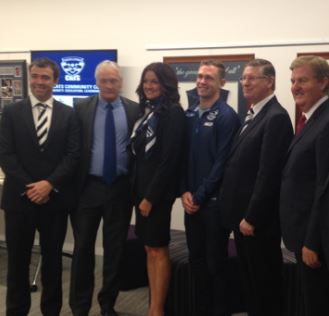 28th August 2014
The Deakin Cats Community Centre today celebrated its first year of operation.
---

30th July 2014
The Hon Nick Wakeling MP, Minister for Higher Education and Skills recently joined Deakin Vice-Chancellor, Professor Jane den Hollander and Chief Executive Officer of The Gordon, Ms Lisa Line to sign a Renewal of Memorandum of Understanding between Deakin University and The Gordon Institute, and, to launch the Deakin / The Gordon Pathways Program (with Guaranteed Entry).
---
14th April 2014
A new record of 9,638 Melburnians attended the recent 2014 Regional Victoria Living Expo at the Melbourne Convention and Exhibition Centre.
---
Page custodian: Vice-President (Advancement) Last updated: