RCCS (Rural Community Clinical School)

RCCS (Rural Community Clinical School)
---
Welcome to Deakin's newest Clinical School. In January, 2016, the Rural Community Clinical School (RCCS) was formed by the merging of the Department of Rural General Practice and the Integrated Model of Medical Education in Rural Settings (IMMERSe) program. In common with the other clinical schools within Deakin, we will conduct both education and research activities.
Education (Teaching/Learning) activities
The Year 3 medical student placement program (previously known as IMMERSe) will continue, but seek to expand further;
Short-term (six-week) placements in rural general practice will be made available for final year medical students by negotiation; these will occur in second semester – practices interested in student placements should contact the School office;
Higher Degree by Research Training (MPH, PhD).
Shannon's story
Shannon shares his RCCS (IMMERSe) experience.
Research activities
The School's research activities will focus on:
Health Professional Education;
GP-relevant Population Health;
Other issues of timely relevance to General Practice.
Within the above categories, we are particularly interested in supporting topics into which GP-clinic staff would like to inquire ('I've often wondered why we see so much of …?'; 'would doing 'X' be a better approach than what we are doing now?' [etc.]). While we would be willing to support such projects, we would also expect active involvement in the project by the clinic.
Linkages through the School of Medicine
As part of the School of Medicine, we work with many other units within the School. This includes Deakin's other clinical schools, the IMPACT Strategic Research Centre (Innovation in Mental and Physical Health and Clinical Treatment), National Centre for Farmer Health, the Centre for Rural Emergency Medicine and Professor Gerard Gill (Alfred Felton Chair in General Practice for Rural and Regional Victoria) and his staff. We also work closely with regional GP training (from January 1, 2016, to be known as Murray City Country Coast GP Training) and the Western Alliance Academic Health Science Centre (a collaboration between Deakin and Federation Universities, hospitals/health services within southern and western Victoria and PHN Western Victoria).
Daryl Pedler
Director, RCCS
RCCS Locations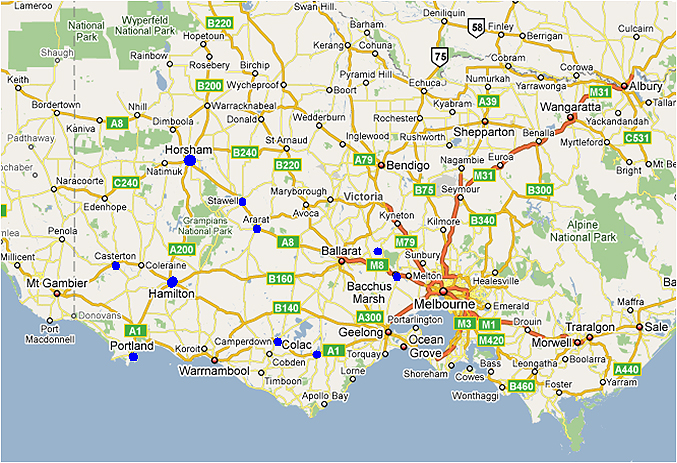 Page custodian: Faculty of Health Last updated: