RCCS (Rural Community Clinical School)

RCCS (Rural Community Clinical School)
---
The clinical sites chosen for the RCCS program offer a broad range of clinical experience for students both in the general practice, the local rural hospital wards, accident and emergency, theatre and outreach services. The sites also all have a history of offering quality medical education for vocational trainees in general practice and for medical students.
The general structure of the clinical experience and exposure will be equivalent to the experience of students in clinical schools at regional hospitals; the context is different.
The student will be supported in the community by the University with suitable safe and attractive accommodation close to the clinical placement.
The clinic and rural hospital will be supported by the University to provide dedicated study and consulting space for each student, internet access and computers to access practice computerised records and bookings, and the same internet based resources as their colleagues in the regional clinical schools.
RCCS Locations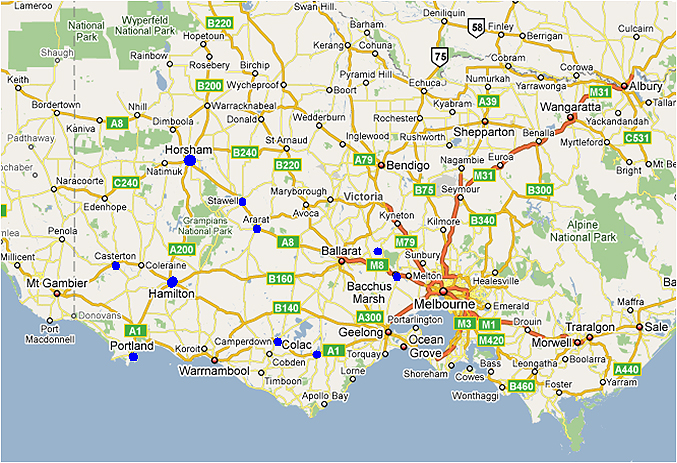 Page custodian: Faculty of Health Last updated: