Introduction
Welcome to the School of Medicine at Deakin University.
The School has come a long way in a short time, since its foundation in 2006. Our vision includes equipping all of our students with the education and experience necessary to achieve the goal of work readiness and professionalism in their chosen profession. We are also focussed on addressing workforce shortages in Australia, especially in rural and remote areas.
We accepted our first medical students in 2008 to our postgraduate medical degree, and our graduating interns have already established strong links with regional and rural hospitals, together with the Melbourne city hospitals. The medical degree is a 4 year course, with 2 years of pre-clinical education at the University campus in Waurn Ponds, and then 2 years clinical education and experience in one of our clinical schools.
The School has also developed other new undergraduate and postgraduate programs, namely Optometry, Medical Imaging, Agricultural Health and Medicine, Units in the Bachelor of Biomedical Science and Health Science Majors, Bachelor of Health and Medical Science Honours, and a Masters in Clinical Leadership. We also have a significant number of PhD students in both basic clinical sciences and clinical research. Our research capability and performance has grown rapidly. This involves academic staff at the Waurn Ponds campus and those working in primary and secondary care throughout the region. We have four research "pillars" in the School: Infection, Immunity and Cancer; Neurosciences; Metabolic/Musculoskeletal medicine; and Rural Health research. School staff participate in the University's Strategic Research Centres and work with our community partners to achieve world class results.
Our Strategic Research Centres and partners include:
The Molecular and Medical Research Strategic Research Centre (MMR)
Psychiatric Health and Epi-Centre for Healthy Ageing Strategic Research Centre (IMPACT)
Metabolic Research Unit (MRU)
Centre for Rural Emergency Medicine
Geelong Centre for Emerging Infectious Diseases
National Centre for Farmer Health
University Hospital Geelong
CSIRO Australian Animal Health Laboratory
The Western Alliance Academic Health Science Centre
The Kardinia Health GP Superclinic
As a School we are committed to providing excellent education, research facilities and services for students and staff. We look forward to welcoming you to the School of Medicine.
Yours sincerely,
Professor Jon Watson
Dean of School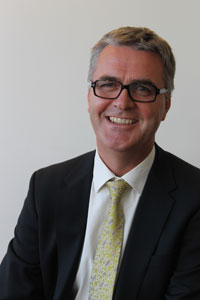 Professor Jon Watson,
Dean of School
Page custodian: Faculty of Health Last updated: