Advisory board
As a key element of its governance and continious improvement, Deakin Optometry has assembled an advicsory board of the highest quality.
The current members are: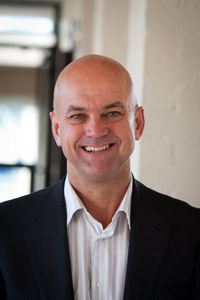 Mr Garry Fitzpatrick has spent the last 18 months on the Optometry Board of Australia* establishing the National Scheme and was involved in finalising discussions about the Western Australian legislation to join the National Scheme. This legislation passed through the Western Australian Parliament enabling optometrists to prescribe therapeutic medicines.
Gary has also spent some 12 years on the Optometrists Registration Board, Western Australia; is actively involved in the development of a new Optometry Act to reflect the changing scope of optometry and the increased need for regulation to protect the public. In addition to this work, Gary has given 3 years to the board of CORA (Council of Optometry Regulatory Authorities for Australia and New Zealand), which represents all Optometry Registration Boards, and served as President in 2008.
Another highlight of Gary's career has been the establishment of a volunteer program in Nepal, training Ophthalmic Nurses to become self-sufficient and assisting in a new surgical training hospital in Kathmandu. Gary has 24 years as a self employed Optometrist establishing and developing a group of 6 optometry practices and partnership with 4 optometrists.
*Garry chairs the Advisory Board as an independent advisor
Mr Tim Fricke is the Director of Specialty & Community Services at the Australian College of Optometry. He is an honorary academic fellow at the University of Melbourne, the African Vision Research Institute, and the University of KwaZulu-Natal.
Tim has training in optometry (including therapeutics), research and international development. He has held clinical care, teaching, research and management roles in private, public, community health, hospital and refugee camp settings in Australia, PNG and Tanzania. He has previously been Asia Pacific Research Manager at the International Centre for Eyecare Education (ICEE) and Head of Paediatric Services at the Australian College of Optometry.
Tim has extensive paediatric clinical experience, supervised post-graduate research in paediatric optometry and health economics, taught undergraduate and post-graduate eye care courses, researched vision development, epidemiology, quality of life and access to eye care, and provided continuing professional development for optometrists and other professionals. He has assisted local people to develop systems and skills for providing their own primary and specialised eye care in Tanzania, Burundi, Vietnam and Timor Leste.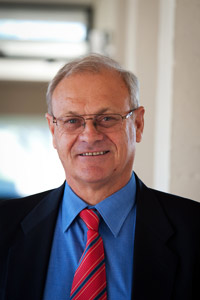 Associate Professor Philip Anderton BOptom BSc MSc PhD is a semi-retired academic optometrist who lives in Manilla, a town with a population of 3000 in rural Northern NSW. Philip was a full time staff member of the School of Optometry at the University of New South Wales, between 1978 and 2005. His research interests include visual psychophysics, retinal and visual physiology, retinal pharmacology, tear film biochemistry and rheology, and the role of ophthalmic primary care by optometrists in rural health. He is currently a Visiting Optometrist one day per week at Manilla Hospital, and runs Aboriginal Eye and Vision outreach clinics with a local Aboriginal Health Worker at various Aboriginal Medical Services and Land Council buildings. He works closely with the local GPs and regional ophthalmologists in this area.
Philip has a passion for the multidisciplinary nature of rural health, including the role played by the local optometrists who provide skilled primary ophthalmic care to patients shared with local GPs and regional ophthalmologists. He formed the Rural Optometry Group of the Optometrists Association Australia in 2007. This body is currently a member of the National Rural Health Alliance (NRHA) and Philip is its current chair and nominee on the NRHA Council. He is interested in developing innovative health education programs which minimize the dislocation of rural students from their homes, and which utilise quality remote learning and the remarkable skill and scope of practice of local practitioners.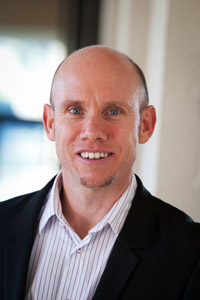 Mr Jason Holland B.App.Sci.(Hons)(Optom)graduated from Queensland University of Technology in 1994 with a Bach. Applied Science (Optometry) with Honours.
He commenced work as a locum optometrist in 1995 and spent time consulting in all corners of Australia. Jason is currently the National Manager of Optometrists for the Optical Superstore and travels extensively throughout Australia fulfilling this role. In 2001 he commenced work with Ophthalmologist, Dr Andrew Apel, at his Bundaberg and Brisbane rooms providing pre and post operative assistance.
Jason is a member of the Cornea and Contact Lens Society of Australia and has a special interest in fitting all types of modern contact lenses, in particular rigid lenses for challenging corneas. He is also a Director for the Optometrists Association Australia, Qld & NT Division.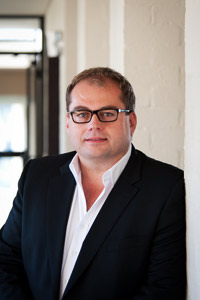 Mr Chris Beer has a strong retail background, with more than 26 years in the Australian retail industryand is currently the Chief Executive Officer, Luxottica Asia-Pacific, South Africa and most recently, Greater China. He has responsibility for 1,600 retail outlets for leading brands OPSM, Laubman & Pank, Budget Eyewear, Sunglass Hut, Bright Eyes and Lenscrafters across the region.
Under Chris's direction, Luxottica continues to expand strengthening its foothold in established and emerging markets across the region. Fundamental to Chris' leadership is his belief that people drive the success of the business and culture plays a fundamental role in leadership and people.
He is passionate about Luxottica's Global Community Initiative, OneSight Foundation, which is dedicated to improving vision through outreach, research and education, worldwide. In Australia, the foundation has helped more than 200,000 people and continues to grow.
Page custodian: Faculty of Health Last updated: