Careers in Optometry
Working as an optometrist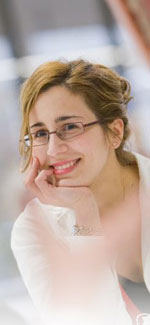 Optometrists are expert in nearly all things concerning the eyes and visual system and can work in a variety of settings. Most optometrists (around 75%) work in private practice – which itself can be very diverse. On a given day, an Australian optometrist may perform a primary visual assessment, treat advanced eye disease and dispense both prescription medicines and optical aids. As such, optometrists share traits with general practitioners, ophthalmologists, and pharmacists. At the same time, most optometrists are business owners and retailers - as approximately 80% of total revenues are generated through dispensing.
Like doctors, optometrists use a number of tools and techniques that are centuries old, and many that are state-of-the-art. When seeing a patient, optometrists first ask questions about the nature of the person's problem - a technique known as history-taking. After a thorough history, most optometrists will know exactly where the visual problem lies. The next step is to examine the eyes, the best-known part of this is the measurement of visual acuity using the letter chart.
However, this is only one of many examination techniques in an optometrist's armoury. Optometrists also have access to sophisticated investigations to test the integrity and function of the eye and visual system. These include retinal cameras, scanning laser ophthalmoscopes, polarimeters, visual field analysers, corneal topographers, heidelberg retinal tomographers.
Optometrists are perfectly situated to explore other employment opportunities, such as research, para-medical practice and work within vision-related non-government organisations.
See examples of careers in Optometry
In Australia, the practise of optometry is regulated and only those individuals qualified and registered as optometrists can do so. Graduates of universities that have been accredited by the Optometry Council of Australia and New Zealand are automatically eligible to be registered as optometrists and can do so in any state or territory. Once registered to practise in Australia through the Australian Health Practitioner Regulation Agency, optometrists can also attract Medicare fees for services that they perform.
How much will I earn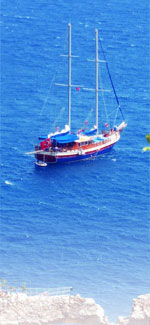 At present, optometrists are in short-supply in many parts of the country and there is effectively full employment for optometrists in Australia. Salaries for optometry graduates are among the highest in the country.
In 2011, salaries for new graduates ranged between approximately $70,000 and $150,000 - with the highest salaries paid to optometrists willing to work in regions of short-supply such as in Western Australia and NSW central coast.
An optometrist that owns their own practice generally earns in excess of $150,000 per annum, but it is possible to earn many times this amount depending upon the style and setting of the practice.
Working overseas as an optometrist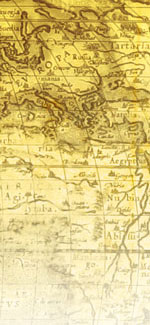 Australia is one of several nations that recognise formal optometry, and require practising optometrists to be qualified and registered by a state or national authority. Others include New Zealand, U.S.A., United Kingdom, Canada, Singapore and South Africa.
At present the Australian optometry authority has a reciprocal arrangement with that of New Zealand, so Australian-qualified optometrists are automatically able to register in New Zealand. These arrangements do not currently exist for the U.S.A., Canada or the United Kingdom, though this is quite likely in the coming 5 – 10 years.
Many Australian optometrists have worked in the United Kingdom, after registering with the General Optical Council. This requires a period of supervised practice and both written and practical examinations.
Page custodian: Faculty of Health Last updated: