Master of Clinical Leadership
The Master of Clinical Leadership (MCL) will provide students who have existing qualifications in one of the major clinical professions with the knowledge and skills required to undertake leadership roles within the Australian health care industry. Graduates will have an understanding of a body of knowledge relating to recent developments in the area of clinical leadership as well as knowledge of research principles and methods applicable to the field of clinical leadership.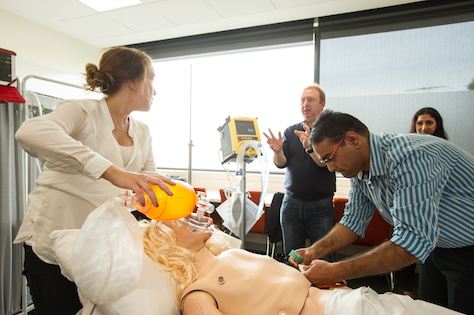 ---
Why Study Master of Clinical Leadership at Deakin?
Clinical professionals have technical expertise in their chosen clinical discipline, however leadership skills are not part of traditional professional courses. Deakin's Master of Clinical Leadership addresses the industry demands by providing students, who have existing qualifications in one of the major clinical professions, with the management and leadership knowledge and skills to pursue roles that can affect change at a higher level in the health care industry.
The Master of Clinical Leadership's off-campus study continues Deakin's strong reputation for online learning. As an off-campus student, your studies are supported by a range of interactive teaching methods.
Students also have an opportunity to undertake focused research learning within the elective stream and are encouraged through this to undertake research specific to clinical leadership.
You will also participate in learning activities within the workplace. As part of the course you will undertake a number of clinical leadership units which are offered as intensive residential study programs.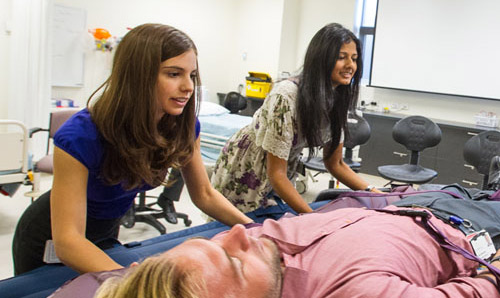 Careers
Clinical leadership is an increasing area of interest in Australia, the UK, USA and Canada. As a graduate of Deakin's Master of Clinical Leadership you will be equipped with clinical leadership and management competencies and well prepared to take advantage
of growing opportunities in this highly sought after area.
Grant Phelps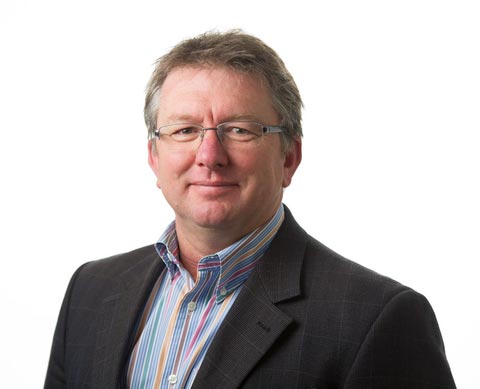 Associate Professor of Clinical Leadership
Welcome to the Master of Clinical Leadership
Thank you for your interest in the Master of Clinical Leadership (MCL). Healthcare around the world is challenged by rising costs, ongoing safety concerns, and a need to shift to a model which is based in and focused on the patient or consumer. The next 20 years will see potentially seismic shifts in funding models, care models and in the roles and functions of the professions. Central to this shift is the importance of the clinician as an enabler and facilitator of the change process.
The MCL is designed to assist in the development of Clinicians as Leaders within the complex business environment that is healthcare.
The MCL does this by providing students with core management learnings, complemented by a major focus on leadership in the clinical or healthcare context.
The program is relevant to clinicians who are interested to explore their own leadership development or who are interested to move into leadership and management positions within the Australian healthcare system.
Page custodian: Faculty of Health Last updated: