Property and real estate
Deakin's Property and Real Estate courses provide knowledge and skills for a range of professional roles in the property industry.
Deakin's sought-after property and real estate programs focus on high graduate employability, industry relevance and offer a global industry perspective.
As a major employment sector in the Australian economy, long-term job prospects in the property field nationally and globally are strong with good remuneration. This is linked to factors including demand for ongoing property development, the need for valuing investment assets and the presence of property in many superannuation portfolios. As a labour-intensive investment sector, the career spectrum is wide and opportunities exist in property development, valuation, optimising investment portfolios, asset management, risk analysis, leasing and many property-related areas.
Why not start investing in your property career with Australia's most flexible program now!
Gino Giacobbe
Bachelor of Property and Real Estate
'I did my first placement with Colonial First State. It was a great introduction to the corporate environment.'
---
What can you study?
Deakin's programs have been designed in close consultation with employers and industry bodies to ensure we prepare our graduates to meet global demands by employers. Our students are located throughout the world as well as in all Australian states and territories.
We offer Australia's only accredited undergraduate property degree which is delivered on campus and cloud (online) modes over three trimesters a year. This means that you can start your career sooner! We also offer popular combined property degrees with Commerce or alternatively combined with Law.
Our Graduate Diploma of Property is Australia's only cloud (fully online) accredited program and covers areas ranging from property and real estate context to valuation. The eight units can be studied in any order and in part-time or full-time mode. This program is designed to be 100% flexible as most students are already in the property industry or seeking a career change.
Our new Bachelor of Construction Management (Honours)/Bachelor of Property and Real Estate is a unique offering in Victoria. This combined program will provide you with a thorough understanding of both the construction management discipline and the property and real estate discipline, as well as building on the strong synergy between the two, in a five-year program of study. Combining the two courses will facilitate practical experience and project work that relates theory with practice.
---
Accreditation
Deakin's unique three-year Bachelor of Property and Real Estate has the highest level of accreditation for any property course by the Australian Property Institute (API) for Certified Practising Valuer (CPV) status and the Royal Institution of Chartered Surveyors (RICS).
The Bachelor of Property and Real Estate and the combined courses with Commerce or Law are professionally accredited by the Australian Property Institute (API) and the Royal Institution of Chartered Surveyors (RICS).
---
Opportunities
Based on expert projections, the property and real estate industry demonstrates increasing demand for highly qualified professionals and will place you in prime position to start a high-paying global career. Our property graduates are highly sought-after by employers and work with high-profile employers in Australia and overseas including:
| | |
| --- | --- |
| Savills Australia & New Zealand | Jones Lang LeSalle |
| Colliers International | Opteon Property Group |
| QIC | Coles Group |
| CBRE | Medibank |
| National Australia Bank | WBP Property Group |
| Knight Frank | Westfield |
| Deloitte | Target |
| Ernst and Young | Valuer General |
Undergraduate and Postgraduate information booklets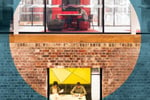 2016 Undergraduate Course Guide
PDF
(PDF, 3.7 MB)
PDF
(PDF, 3.7 MB)
2016 Postgraduate Course Guide
PDF
(PDF, 3.2 MB)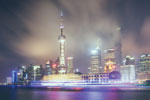 Postgraduate Business and Law
PDF
(PDF, 1.7 MB)
Page custodian: Faculty of Business & Law Last updated: