Discover the construction or property course for you
Build the foundations for a successful career in construction management or property and real estate. Whether you're interested in project management, building technology or property markets, find a course that will propel you into your chosen sector and a bright and exciting career.
Undergraduate
Undergraduate (your first degree)
An undergraduate degree is generally completed between two to four years, depending on the pattern of study and any recognition of prior learning you may have. Associate degrees, bachelor and bachelor with honours are all undergraduate degrees.
Postgraduate
Postgraduate (further study)
A postgraduate qualification can be undertaken by students who have already completed an undergraduate degree or possess significant, demonstrable work experience. Postgraduate courses include graduate certificates, graduate diplomas, masters and PhDs, as well as specialist programs for industry professionals.
Research
Higher Degrees by Research (supervised research)
Research degrees are research based master's or PhD programs that focus on a single area of expertise. They provide students the opportunity to carry out highly specialised research under expert supervision.
Join the #1 Victorian university for course satisfaction
Choose an industry-aligned Deakin course to gain a competitive advantage with real-world expertise. Our multidisciplinary degrees give you options to specialise in construction or property, or combine with qualifications in architecture, commerce or law.
Disciplines within construction and property
Choose a construction or property degree that will get you work ready
Explore our range of construction and property courses, developed in consultation with industry experts and backed by research. You'll build an invaluable network through work-integrated learning and graduate with a set of versatile skills to give you an employment edge.
Collaborative learning
At Deakin, our construction management students work closely with architecture students, gaining invaluable insight and understanding of both disciplines. This unique learning approach helps our graduates stand out to future employers.
Strong industry connections
Our courses have strong links to industry, including field trips, site visits, guest lectures and placements. You'll gain valuable work experience while building professional networks, ensuring you graduate work ready.
Professional recognition
Your Deakin qualifications are recognised nationally by industry through course accreditations. Our courses are regularly examined by key professional groups, including:
Australian Institute of Building
Australian Institute of Quantity Surveyors
Chartered Institute of Building
Royal Institution of Chartered Surveyors
Australian Property Institute.
Deakin's unique three-year Bachelor of Property and Real Estate has the highest level of accreditation for any property course by Australian Property Institute for Certified Practising Valuer status.
The Bachelor of Construction Management (Honours) is recognised for practice in more than 50 countries, providing a global passport for work in Australia and abroad.
Graduate with an employment advantage
Get a head-start on developing your professional networks with the option of industry experience in Australia or abroad. Develop your consulting skills, liaise with stakeholders and solve real-world problems. Gain practical employment experience and develop professional work habits.
The education from university paired with real-life projects complemented each other and advanced me beyond those who had not gained real work experience. The industry experience gained also assisted me in standing out from the rest when applying for graduate positions.
Monique Quinn
Bachelor of Construction Management (Honours)
Top professional roles in construction and property
The construction and property industry is one of the world's largest and most lucrative employment areas. Construction roles are projected to increase by 5.8% or 66,500 new jobs by 2026 according to Australian Government employment projections.*
13,000 new jobs for financial brokers and dealers, and investment advisers
11,900 new jobs for project managers
10,200 new jobs for construction managers
18.6% growth in urban and regional planners
12.2% growth in land economists and valuers.
World-class teaching experiences
Dreaming of an exciting and rewarding career in construction, property or real estate? Get ahead with Deakin – we'll help you build your network within the community and industry.
Experience entrepreneurship
Complete a unique work-integrated learning unit that develops your entrepreneurial skillset and prepares you to innovate in the business world.
Teaching excellence
Our construction and property courses are accredited and recognised nationally. Graduate with confidence knowing your qualification is recognised by industry bodies and employers.
Want to explore more?
If you're dreaming of an exciting and rewarding career in construction or property, we'll help get you there.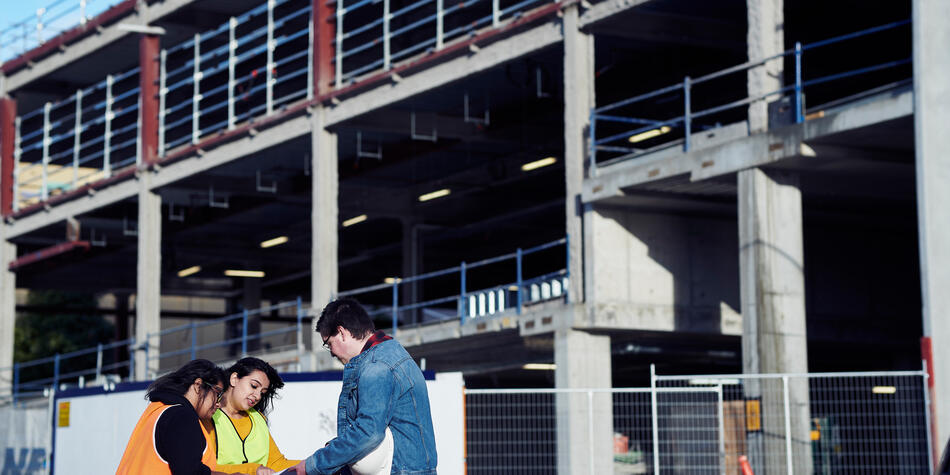 What a career in construction project management looks like
If you're not afraid of high stakes, a career in construction project management provides both challenges and rewards in equal measure.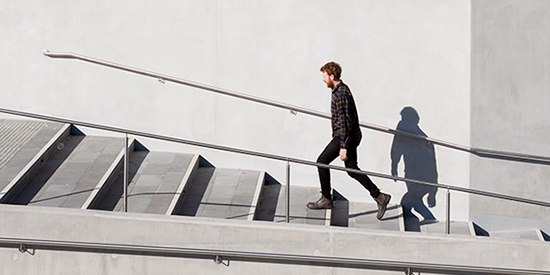 How to build a property and real estate career from the ground up
Although a degree will prepare you for employment, it is still possible for students to give themselves an extra leg up after graduation.
Footnotes
* National Skills Commission, Employment Projections 2021-2026.
Deakin references data from a range of government, higher education and reputable media sources. For more information, visit our list of sources.
Got a question about our construction or property courses? Our course advisers are available to speak to you about your study options and how we can help you further your career.
Domestic students
1800 693 888