Exhibitions
Deakin University Art Gallery runs a program of exhibitions and arts events. These include curated exhibitions drawn from the University's Art Collection, group and solo exhibitions by significant contemporary Australian artists, travelling exhibitions and selected student, staff and alumni work.
Below is a list of current and upcoming exhibitions for 2016.
All the information included below is correct at the time of publishing; however exhibition dates can be subject to unexpected change. Please call 03 9244 5344 prior to visiting to avoid disappointment.
---
Current exhibition
What does this one do?
What does this one do? interrogates the relationship between engagement and entertainment. Recent large-scale exhibitions have cultivated audience expectations of how we participate with art in a gallery space. With increased recognition of the visitor and the rise of an audience voiced by social media, what does it actually mean to engage?
This exhibition presents works by four Melbourne based artists: Keith Wong, Kate Rohde and collaborators Anna Varendorff with Haima Marriott. Varendorff and Marriotts' large kinetic structures offer sound and shadow as demarcation of the activity of the visitor. Wong's interactive works contemplate the leveraging of children as an audience and the poular desire for art museums and art institutions to engage with familites as pageantry. Rohde's psychedelic sculptural forms draw on visual engagement to comment on museological traditions. What does this one do? is guest curated by Carly Grace and Michelle Mountain through the Deakin University Art Collection and Galleries Museum Studies Alumni Program.
Exhibition runs: Wednesday 27 July - Friday 2 September 2016
Official opening Wednesday 3 August 6pm for 6:20pm speeches
RSVP to artgallery@deakin.edu.au or call 03 9244 5344
---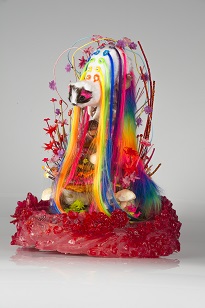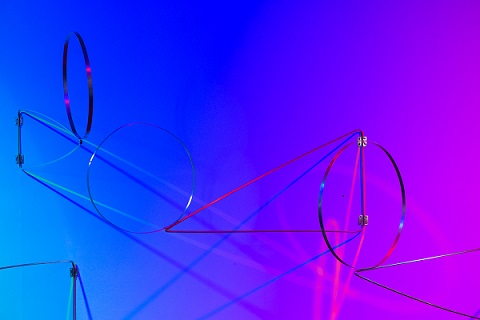 Image Top Left: Kate Rohde, Rainbow Squirrel 2009 Mixed media 120 x 51 x 43 cm irregular. Purchase 2009 Deakin University Art Collection; Top Right: Anna Varendorff with Haima Marriott Bouba 2015 Brass Dimensions variable. Images courtesy of the artists, photography Simon Peter Fox
Page custodian: Vice-President (Advancement) Last updated: