Exhibitions
Deakin University Art Gallery runs a program of exhibitions and arts events. These include curated exhibitions drawn from the University's Art Collection, group and solo exhibitions by significant contemporary Australian artists, travelling exhibitions and selected student, staff and alumni work.
Exhibition Program, February - July 2015 (PDF, 632.2 KB)
All the information in this program is correct at the time of publishing; however exhibition dates can be subject to unexpected change. Please call 03 9244 5344 prior to visiting to avoid disappointment.
More information about upcoming exhibitions and past exhibitions.
---
Current exhibition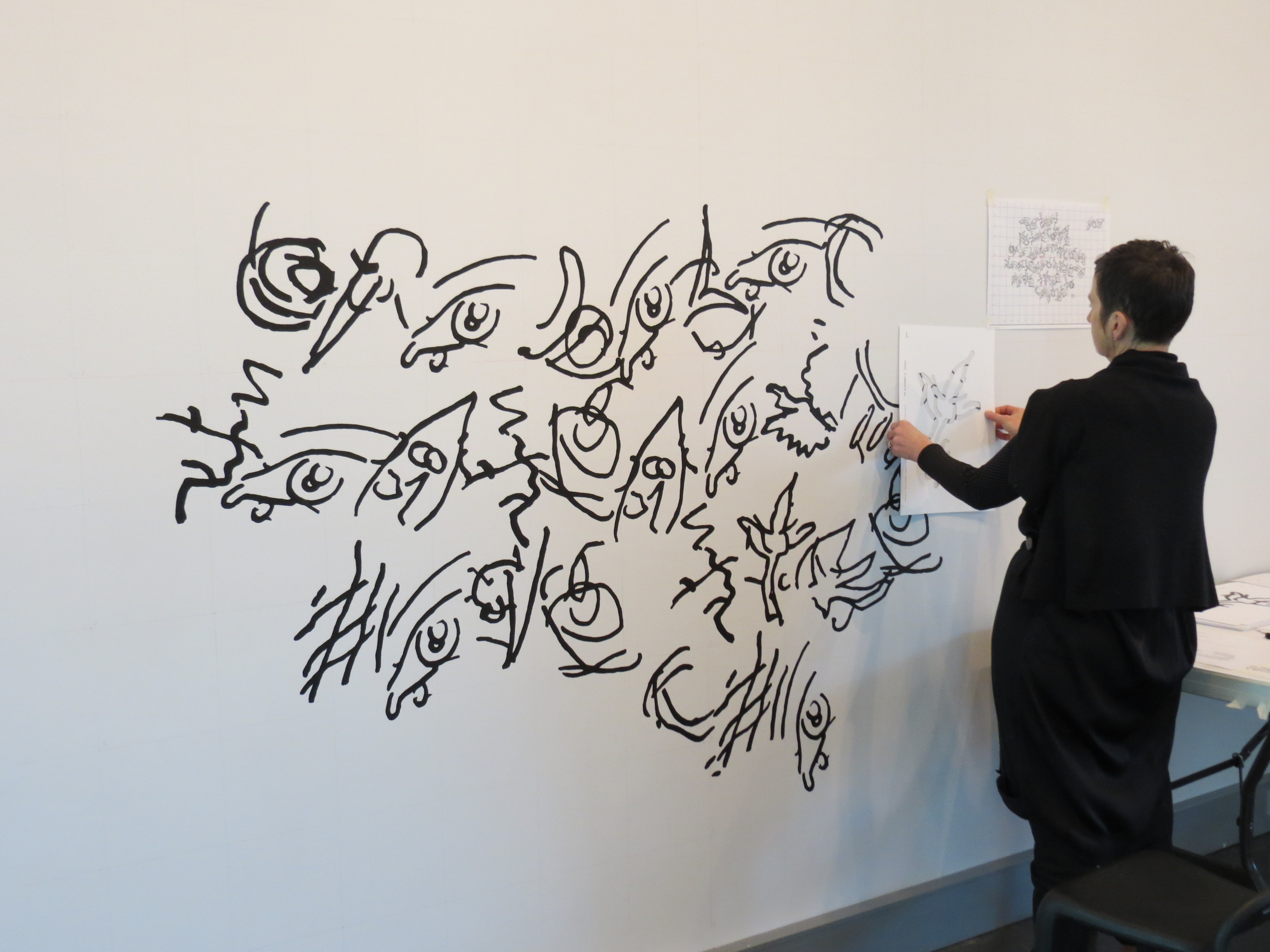 Gosia Wlodarczak installing FOUND IN TRANSLATION, Interpretation Drawing #2: SIGNS, 2015
Deakin University Art Gallery
Photo: Longin Sarnecki
Page custodian: Vice-President (Advancement) Last updated: