We're not only worldly, we're world-class
Our award-winning approach to higher education ensures that professional associations, relevant industries and universities worldwide will recognise your degree. The Faculty of Business and Law has a continuing commitment to innovation in course design and delivery. Strong industry-based course advisory board ensures our graduates have the skills they need
World-class University
Deakin University is proud to have been awarded a QS-5 Star Rating for Excellence in 2013.
This rating cements our reputation as not only worldly, but world-class in a broad range of areas, with cutting edge facilities and internationally renowned research and teaching.
QS provides a holistic view of a university's qualities, by rating universities against a broad range of criteria, from employability of graduates, to sports facilities and community engagement. Find out more about our QS 5 Star Rating for Excellence.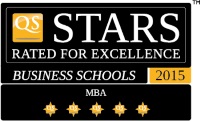 International rating for business courses
The Deakin MBA is rated by QS for program strength, delivering an 'attractive and recognised program with a very high graduate employability rate'.
Deakin Graduate School of Business, which delivers the MBA, achieved a maximum QS 5-Star Rating for Facilities, Internationalization and Diversity, Teaching and Student Quality and the Engagement and Program Strength for its MBA.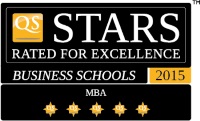 Internationally recognised courses
Our MBA and Bachelor of Commerce are internationally recognised and EPAS accredited by the European Foundation for Management Development. EPAS is an international quality benchmark for business programs worldwide.

GMAA rates MBA 5-Stars
Deakin's MBA holds the highest 5-Star rating by the Graduate Management Association of Australia (GMAA). The GMAA is a non-profit national association for graduates of postgraduate management qualifications (predominantly MBAs), who have a interest in maintaining and improving the quality of MBA programs in Australia. The GMAA rating is seen as a rigorous and independent assessment of business schools across Australia.
A 5-Star rating by the Graduate Management Association of Australia means it is one of Australia's premier business qualifications. Being highly regarded by the business community gives Deakin MBA graduates an edge.
Page custodian: Faculty of Business & Law Last updated: