MBA Masterclasses
Deakin's MBA Masterclass series is a new study option for completing your MBA electives. The masterclasses focus on new trends and issues with industry leaders in a short and engaging format.
We know that the business world moves quickly, so our masterclasses are designed to develop your skills and knowledge in class with the key issues and challenges currently facing industry business leaders.
Interested in effective staff management?
Hosted by Stephen Moore – learn invaluable techniques that will set you apart from your colleagues. Hurry, places are limited!
Future MBA Masterclasses with Deakin
There are a number of exciting and insightful masterclasses in planning for later this year and 2019. Start advancing your MBA now!
---
Benefits
The masterclass format is succinct and informative. Each masterclass runs between 12 and 20 hours of facilitated delivery. Two masterclasses can be stacked together, giving you one elective unit.
Not only do the masterclasses bring topical issues to you more quickly than a traditional trimester unit, the intensive study format provides an additional way of fitting your studies around your work and lifestyle commitments. You'll also benefit from the diverse experience and unique perspective each student brings to the classroom.
---
Upcoming masterclasses
There are three confirmed masterclasses for 2018, with more scheduled for 2019. Initially, the masterclasses are only offered face-to-face in Melbourne, with plans to offer some masterclasses online in 2019.
The cost for each masterclass is detailed in the descriptions below. Upon confirmation of your registration you'll receive further information about the masterclass.
Note that FEE-HELP is not available for the masterclasses and full payment is required upfront. For further information, please read our frequently asked questions (PDF, 291KB)
---
2018 MBA Masterclasses
People Analytics: Stephen Moore
In today's challenging business environment, every organisation must seek out new ways to improve efficiency and effectiveness in order to ensure ongoing viability and sustainability.
However, for too long many have been hampered in better managing their labour costs, which generally constitutes an annual average of 60% of operating expenditure. This is due to insightful workforce management data and reporting that has been a low priority, or area of accountability, within the majority of human resources departments.
To make matters worse, at a global level, birth rates continue to decline in the majority of countries, workforces are progressively ageing and therefore labour pools are slowly contracting with an increasing reliance upon immigration to bolster dwindling occupations. This all threatens to blow labour costs 'out of the water' if left unaddressed in future decades.
The emerging discipline of people analytics has the capacity to dramatically transform this landscape. By adapting a data-driven methodology within human resources departments, CEO's, executives and line managers can be regularly supplied with an integrated suite of workforce management analytics (about today) and workforce planning analytics (about the future) that will proactively inform them how to achieve peak workforce performance across all areas within their organisation.
This masterclass is designed not only for HR professionals, but all executives concerned about managing their staff more effectively into the future. Over four consecutive Thursdays, explore the essential elements that underpin the people analytics discipline, including workforce management, workforce planning and HR department capability and effectiveness analytics, as well evaluating the underlying principles that support effective implementation and continuity.
Presenter: Stephen Moore, Founder and Managing Director, MOORE HR
Stephen Moore spent the first half of his professional career occupying senior employee relations roles with leading organisation's including Qantas, Ford Motor Company and Coles-Myer. It was here that his interest in workforce productivity and efficiency improvement was first ignited.
Read more about Stephen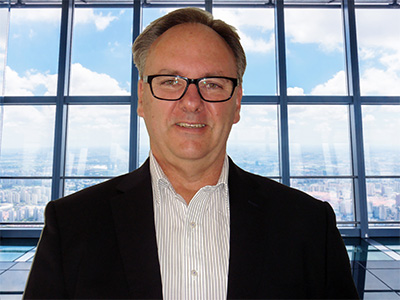 In 1995 Stephen formed Optimum Performance HR Consultants, where he spent the next two decades designing and delivering people metrics, analytics and planning solutions to a diverse client base located throughout Australia, New Zealand, Asia and South Africa.
After a short stint in the HR software development industry, Stephen recently established a new consulting practice dedicated to workforce planning strategy and analytics.
In his current role, Stephen assists HR professionals, executives and line managers in utilising data-driven methodology and processes that enable them to effectively:
plan and forecast workforce base-line labour strength
plan and forecast future workforce labour demand and resourcing priorities
plan and forecast workforce supply-chain and continuity
plan and forecast long-term workforce viability and alignment.
Complementing his workforce planning services, Stephen also assists HR teams in creating and implementing integrated people analytics that inform and enable continuous improvement in workforce efficiency and effectiveness, as well as HR department capability and contribution.
Along the journey, Stephen has collaborated with the Australian Human Resources Institute (AHRI) (six years), the Human Resources Institute of New Zealand (HRINZ) (seven years) and the Hong Kong Institute of Human Resources Management (HRIHRM) (six years) to design and deliver a diverse range of people analytics training workshops to more than 3000 HR professionals.

Most recently, he signed a three-year agreement with Deakin to design and facilitate a People Analytics MBA Masterclass, as well as a postgraduate subject to be delivered in an online, blended-learning format.
Completion requirements
Prepare a management discussion paper that outlines the benefits of people analytics in relation to company strategy. Include recommendations on the design and structure of the people analytics framework to be introduced.
Masterclass details
Day one: 4–7pm, Thursday October 18 2018
Day two: 4–7pm, Thursday October 25 2018
Day three: 4–7pm, Thursday November 1 2018
Day four: 4–7pm, Thursday November 8 2018
Benefit: 0.5 credit points
Cost: $1500
Attendance and participation requirements: Must attend all masterclasses (12 hours)
Location: Deakin Downtown, Level 12, Tower 2, Collins Square, 727 Collins Street, Docklands, Victoria 3008
Day one
Considering the Essential Pre-requisites for Success
Establishing Custodianship and Accountability
Establishing People Analytics and People Planning Models
Establishing Governance and Facilitation Processes
Designing KPI Menu's and Data Capture
Practical Exercise - Establishing Your People Analytics Reporting Matrix
Developing Reporting Formats and Style
Developing Effective Implementation Plans
Establishing and Maintaining Analytical Forums
Creating and Maintaining Effective Performance Reporting
Day two
Workforce Management and Performance Metrics and Analytics
Reporting and Evaluating Workforce Headcount
Reporting and Evaluating Workforce Utilisation
Reporting Workforce Absenteeism
Measuring and Reporting Workforce Turnover
Practical Exercise - Determining the Cost of Employee Replacement
Measuring and Reporting Workforce Governance and Compliance
Measuring and Reporting Workforce Recruitment and Hiring
Measuring and Reporting Training and Development
Measuring and Reporting Communication and Involvement
Day three
Workforce Planning and Resourcing Metrics and Analytics
Measuring and Evaluating Historical Labour Demand Factors
Creating Future Workforce Scenario Plans by Designated Job Families
Measuring and Evaluating Base-Line Workforce Efficiency
Measuring and Evaluating Base-Line Supply Capability
Practical Exercise - Determining Critical Risk Resourcing Job Families
Determining Effective Labour Resourcing Strategies
Establishing Consolidated Workforce Labour Demand Forecasts by Designated Job Families
Creating Consolidated Workforce Budgetary Processes
Day four
Workforce Viability and Sustainability Metrics and Analytics
Reporting and Evaluating Long-term Workforce Demographics
Reporting and Evaluating Long-term Workforce Composition
Reporting and Evaluating Long-term Workforce Environment
Reporting and Evaluating Long-term Workforce Flexibility
Examining Long-Term Critical Risk Factors in Your Organisation
Evaluating and Forecasting Long-term Skills and Competencies
Evaluating and Forecasting Long-term Resourcing Requirements
Evaluating and Determining Long-term Values and Behaviours
Evaluating and Determining Long-term Leadership Skills and Capabilities
#
Managing your Message: Naomi Robson
It goes without saying that executives and managers need to be effective communicators.
Being a good presenter and an effective communicator is an invaluable skill that sets you apart from your peers and competitors. Senior executives and managers at all levels are often judged on their ability to communicate their message effectively - they need to be authentic and confident communicators of organisational strategy and priorities. Equally, mid-level managers need to be effective at pitching proposals and recommendations.
If you avoid presenting or you lack confidence in your communication and presentation skills, it can compromise your career and advancement opportunities. Yet, this is a skill that is easily developed and improved.
We can't help but admire people who are great presenters and communicators and if you want to improve your abilities as a presenter, or refine your skills and take your performance to the next level (there's always room for improvement), this is the masterclass series for you.
The Managing Your Message Masterclasses are designed to assist you to present your key messages succinctly and with impact, in order to become a more polished, engaging and compelling communicator, while providing you with the tools and techniques to create well-constructed and persuasive presentations in line with your corporate strategy and your company's brand identity.
Whether you need to deliver a presentation to your team, clients, shareholders or key stakeholders, these workshops are tailored to improve your ability to confidently deliver a presentation and articulate your key messages more effectively, irrespective of the size of your audience.
Presenter: Naomi Robson
Naomi Robson became well known to the Australian public as a journalist and news reporter at Seven News in 1991, and during her 10 years as host and presenter of Today Tonight – a public affairs program on the Seven Network.
Read more about Naomi
Since 2007, Naomi has been the director of, and primary trainer at, Managing Your Message – a company that provides customised Presentation Skills and Media Training courses, Media Crisis Management as well as Media Consultation.
In terms of Presentation Skills, Managing Your Message conducts workshops that cover all the elements of Presenting – Content and Construction of key messages, Story-telling, Delivery, Engagement, Body Language, Voice, Controlling Nerves, Mindset and of course, developing the client's message.
Naomi is passionate about assisting companies, Senior Executives, Sales and Marketing teams and anyone who needs to speak to the media, or give any kind of presentation, to communicate effectively with genuine, credible influence and impact.
She can also assist in refining a pitch, upcoming presentations and help clients develop the key messages required to maximise the opportunity of engaging with the media, clients or investors.
Naomi has worked with a wide range of organisations including:
Myer
ANZ Private
NAB's Board Ready Program
PwC
BIC
Australian Grand Prix Corporation
CVA Property Consultants
The Heat Group
Young Presidents' Organisation
World Presidents' Organisation
Vodafone and many more.
In addition, Naomi ran Media Training and Presentation Skills courses for the prestigious Monash University Executive MBA Program for four years to the end of 2015.
She also provides communications consulting to companies engaged in IPO activities.
Completion requirements
You're required to give a presentation to camera (preferably also in front of an audience) prior to commencing the masterclass. You'll identify positive and negative aspects of your delivery and effectiveness. The facilitator will use this to form a personal working case-study for the masterclass.
On day three, you'll undertake another presentation to the facilitator incorporating aspects of your learnings throughout the masterclass.
Following the masterclass, you'll reflect on your learning, incorporating a toolkit of personal communication and presentation strategies.
Masterclass details
Day one: 1–6pm, Saturday October 13 2018
Day two: 1–6pm, Saturday October 20 2018
Day three: 1–6pm, Saturday October 27 2018
Benefit: 0.5 credit points
Attendance and participation requirements: Must attend all masterclasses (15 hours). A short video presentation must be submitted prior to commencing the masterclass.
Cost: $1500
Location: Deakin Melbourne Burwood Campus, 221 Burwood Highway, Burwood, Victoria 3125
Day one
We'll be identifying what your core communication messages need to be – whether you are presenting to your team, to clients, at a conference, pitching a proposal, hosting events or giving keynote speeches.
We want you to consider who your audience is. What are the concerns/needs of your audience – management team/clients/key stakeholders et al? Basically, what's in it for the people you are communicating with and how can you engage with them effectively?
By understanding the audience's motivations you can learn to build a more persuasive presentation that clearly articulates what you and/or your company stands for, and how you can impact and assist clients or key stakeholders. In other words, a consistent message that carries the trustworthiness and credibility that is expected from senior executives.
We'll also look at the key elements required to create an impactful presentation – from an engaging introduction to a memorable conclusion.
Throughout the workshops we'll cover the academically validated theory behind each element and use a series of video examples and practical, filmed role-plays.
Day two
During this session we'll explore the importance of body language - the cornerstone of communication and developing rapport with an audience.
We'll cover the theory behind why nervous, closed or inappropriate body language can undermine even the most well-crafted key messages or presentation. And, why good, open body language is the key element in creating persuasive presentations, building credibility, developing relationships and engaging with the audience, irrespective of size or whether it's an internal or external presentation or meeting.
You will also get an understanding of how to read other people's body language - an invaluable communication skill that will assist you in responding appropriately to your audience.
Day three
We've covered the development of focused key messages and the importance of effective delivery and open body language – a powerful combination - on days one and two. During the third session you will be putting it all together.
After the first two sessions, Naomi will make a further assessment of your strengths and weaknesses and will tailor this final session to your specific needs.
Therefore, the content of this component will be contingent upon what we've identified you most need to work on - it could be content-related or delivery and performance-related.
Depending on the level you came in at, and how everyone is progressing, we will be covering additional communication techniques and skills to assist in fine-tuning your performance and taking it to the next level - the kind of techniques that differentiate great communicators and presenters from the rest.
Emphasis will also be placed on the practical application of what we have covered so far. This is the day when you can hone the tangible skills you have learnt and be able to see for yourselves the improvements you have made.
#
CX Research
Dates: November 2018 (TBD)
Cost: $1500
Attendance and participation requirements: Must attend all masterclasses (15 hours)
Location: Deakin Downtown, Level 12, Tower 2, Collins Square, 727 Collins Street, Docklands, Victoria 3008
Future MBA Masterclasses
2019 MBA Masterclasses
The following Masterclasses are scheduled for 2019:
Design Thinking
Blockchain: The Strategic Imperative
Crisis Management
Integrated Reporting
From 'Buddy' to 'Boss': Managing the Leadership Transition
Effective Leadership for Introverts
Building High-Performing Teams
Don't miss out on upcoming MBA Masterclass opportunities. Register your interest below to be kept in the loop.
Contact us
Associate Professor Colin Higgins
MBA Director
Faculty of Business and Law
Melbourne Burwood Campus
Email Colin Higgins
+61 3 9244 6103