School research
---
The School of Exercise and Nutrition is involved in many areas of research, below is a list of our research groups.

The Deakin University Centre for Advanced Sensory Science (CASS) in Melbourne is dedicated to
helping the sustainable growth of the Australian food industry by being a provider of high quality sensory and flavour research and in training the next generation of sensory scientists.

The Centre for Exercise and Sport Science (C-ESS) brings together established and emerging researchers working in basic and applied research and translation of research for sporting, clinical and occupational settings. The research aligns with the Federal Government commitments to most of the National Health Priority areas. In addition, C-ESS research delivers on the Federal Government commitment to enhancing Australia's sport performance pathways from grass-roots to elite levels of participation.

The Institute for Physical Activity and Nutrition (IPAN) brings together expertise from a wide variety of disciplines: nutrition science, exercise science, behavioural science, epidemiology, medicine, and food policy. It is interested in the biological, behavioural, social and environmental determinants of physical activity and nutrition, with a particular emphasis on the health impacts of obesity, diabetes, cardiovascular disease and osteoporosis.

The program of dietetics research at Deakin is diverse and reflects the variety of professional expertise of the dietetics teaching and research staff. The research program covers the application of dietetics in clinical, community and food service settings as well as health education research. Members of this program have significant research expertise in: clinical and biomolecular nutrition; nutrition in the frail elderly; dietary approaches to hypertension; and educational research and practice.
3D GAIT is built around the world's largest database of 3 -dimensional biomechanical walking and running data. Your movement is directly compared to this database to provide an accurate objective assessment of your movement and identify any atypical patterns. This is the most advanced form of commercial gait analysis available directly to the public.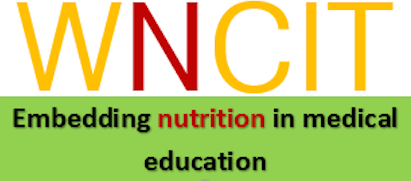 WNCIT is a Web based Nutrition Implementation Toolkit designed to enable medical courses across Australia to effectively embed nutrition into entry level medical courses, enabling graduates to be nutritionally competent and effectively reduce the burden of lifestyle related disease within our community
Page custodian: Faculty of Health Last updated: