Featured researchers
Meet just a few of our leading researchers producing world-class outcomes.
Professor Xungai Wang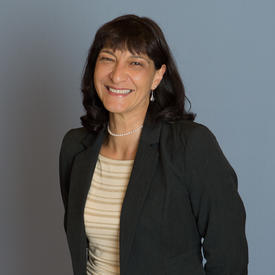 Professor Maria Forsyth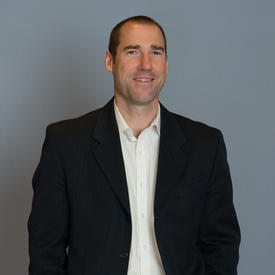 Professor Matthew Barnett

Innovative research
Reduce, re-use, revolutionise
Each year, masses of material from unwanted clothing and other textile sources are deposited in landfill. A significant hurdle to recycling waste clothing and other textiles back into their original fibres is that most of this material is composed of blended fibres – the most common being polyester/cotton blends. While it is easy to recycle cotton and polyester individually, separating the blend into its individual components is the difficult part.
Deakin researchers Dr Nolene Byrne and Rasike De Silva have developed a simple process using an ionic liquid as an environmentally-friendly solvent to chemically separate polyester-cotton blends into their individual components. The new process is not limited to textile recycling but can also be applied to recycling any type of bio-composite material, including those used in the automotive industry.
Breakthrough in ballistics
In 2006, the Defence Science and Technology Organisation (DSTO) put out a challenge to Australian scientists – find a way to put curves into ballistics armour materials. At the time, it seemed impossible. But ballistics fabric experts at Deakin couldn't resist the challenge and chose the most difficult shape they could think of – the combat helmet.
Deakin chief investigator, Dr Minoo Naebe, and research engineer, Madhusudan Suryanarayana, developed a unique process – Double Diaphragm Deep Drawing (D4) – to curve and harden the Kevlar-style ballistic fibres into the correct shape. They designed a special machine that uses thermal forming to shear the fibres in ultra-high molecular weight ballistic fabric. As a result, they managed to achieve perfectly shaped shells that are 20–30 per cent lighter than current helmets.
The technology will help Australian industry deliver world-class armour at a lower cost to the Australian Defence Force, allied military and paramilitary customers.
Deakin's Institute for Frontier Materials (IFM)
Recognised as one of Australia's leading materials research organisations, IFM's mission is to foster innovation and excellence in materials science and engineering research.
State-of-the-art facilities
The institute has a wide range of specialised laboratories in the areas of metals, composites, polymers, textiles and biomedical research. Each is equipped with state-of-the-art equipment to enable our staff and students to undertake their research.
Only at Deakin
Using IFM's belt abrasion tester (the only one in Australia), Dr Chris Hurren and engineering student Patrick Phillips have revealed the urgent need for standards for protective motorbike clothing in Australia. They tested 10 pairs of reinforced jeans marketed as protective motorcycle clothing. The results were quite a shock – only three pairs met the minimum requirements of the European standards for protective motorbike clothing. Three were close to the standard while the others were no more protective than ordinary (much cheaper) jeans.
The results have attracted interest from motorcycle magazines as well as road transport authorities in a number of states.
The Australian Centre for Infrastructure Durability
Underpinned by dynamic population growth, continued urbanisation, demand for freight and passenger transport, as well as the ongoing need for energy and water security, our infrastructure landscape is a complex mix of new and ageing structures. The Australian Centre for Infrastructure Durability (ACID) is a collaboration between key universities to provide a more cohesive and comprehensive research capability for industry. It provides an integrated, national platform for industry across the key sectors of oil and gas, mining, transport and structures, defence and aerospace, and water and desalination to connect with leading researchers.
ACID seeks to harness the resources and expertise of key universities to help industry address its critical needs. At the same time, it seeks to facilitate growth in the collective university research capability in this field in order to promote industry growth.
Join our research team
To become an IFM research student, you need to have a clear vision of what you want to investigate. For example, it could be new metallic biomaterials for use in artificial joint implants, new energy storage solutions or the development of new high-strength, lightweight materials.
In just a few steps you could help to create a more sustainable future, improving general quality of life or revolutionising the way we manufacture products.
Summer Scholarships
The Institute for Frontier Materials electromaterials group in Melbourne has a number of summer scholarships for undergraduate chemistry and engineering students. You will work on a unique research project with world-leading experts in the field of sustainable energy research and the next generation of battery designs.
Project 1: Synthesis and property investigation of new salts for energy applications
Aim of the project
Ionic liquids are one of the most exciting areas of scientific investigation of the last decade. Ionic liquids, and their solid state analogues, are of great interest as electrolytes for energy devices such as batteries. The aim of this project is to synthesise and characterise new salts through novel cation/anion combinations. This project would suit someone with a chemistry background, who wants to develop their synthetic and analytical skills.
This project is led by A/Prof. Jenny Pringle.
Value
A stipend of $5000 for the period of 3 months plus some additional benefits provided.
Further information
Please contact A/Prof. Jenny Pringle on (03)9244 6391 to discuss this project.
Project 2: Development of new membrane materials for CO2 separation
Aim of the project
Technologies that allow the separation of CO2 from industrial gas streams are an important strategy for reducing carbon emissions. The aim of this project is to synthesise and characterise new membranes, made of a combination of novel salts and polymer nanofibres, for CO2 separation. For the development of these new membranes it is important to understand how their chemical and physical properties
affect the gas separation performance. This project would suit someone with a chemistry or materials engineering background.
This project is led by A/Prof. Jenny Pringle.
Value
A stipend of $5000 for the period of 3 months plus some additional benefits provided.
Further information
Please contact A/Prof. Jenny Pringle on (03)9244 6391 to discuss this project.
Project 3: Summer project in magnetic resonance characterisation of energy materials
Aim of the project
New technologies and renewable energy sources require more efficient means of storing and transporting energy. In particular, there is enormous demand for new batteries with higher capacities, longer lifetimes and safer designs. Before such batteries can be designed, a fundamental understanding of the chemical and physical processes occurring within the constituent materials is required. Magnetic resonance offers unique tools capable of probing the environment and transport of ionic species via techniques such as NMR spectroscopy, diffusion measurements and micro-imaging. This project will involve the application of these techniques towards a better understanding of structure-property relationships in novel energy materials such as polymer electrolytes, ionic liquids, plastic crystals and devices based on these.
This project is led by Dr Luke O'Dell.
Value
A stipend of $5000 for the period of 3 months plus some additional benefits provided.
Further information
Please contact Dr Luke O'Dell on (03) 5227 0376 to discuss this project.
Project 4: Novel electrolytes for sodium batteries
Aim of the project
Na batteries are one of the next likely future energy storage technologies beyond currently used Li-ion batteries. This is in part because Na is thought to be safer and is more abundant than Li which should lead to lower cost. Safer devices require that we move away from the traditional organic solvent electrolytes to less flammable systems. Solid state electrolyte materials offer improved mechanical properties in addition to their safety benefits. This research project will investigate a series of solid-state electrolyte materials based on plastic crystalline materials and their composites with polymers. Thermal analysis, conductivity, mechanical properties and electrochemical performance of these new electrolytes will be undertaken. Optimum materials will also be tested in a device format.
This project is led by Prof. Maria Forsyth and A/Prof. Patrick Howlett.
Value
A stipend of $5000 for the period of 3 months plus some additional benefits provided.
Further information
Please contact Prof. Maria Forsyth on (03) 9244 6821 or A/Prof. Patrick Howlett on (03) 9244 5107 to discuss this project.
How to apply:
To apply for the summer projects listed below, please provide a brief one page CV, outlining your interests, current studies and your mid-year WAM score to Ms Tamara Forbes: tamara.forbes@deakin.edu.au by 30 September 2016. These positions will start on 1 November 2016 and successful applicants will be notified by email. The stipend will be paid in two separate installments – one at five weeks and the final payment at the end of the project on submission of a report to your supervisor.
If you require any further information please contact either the supervisor or Helen Woodall: helen.woodall@deakin.edu.au or (03) 5227 2930.
Find a supervisor
Once you know what you want to do, you'll need to find a suitable supervisor. View our staff profiles and find out who specialises in the area you'd like to focus on. Then contact them to discuss your proposal.
Contact us
The Institute for Frontier Materials (IFM)
General enquiries
+61 3 5227 3241
Email IFM
Deakin University
Geelong Waterfront Campus
Locked Bag 20000
Geelong, Victoria 3220