About Us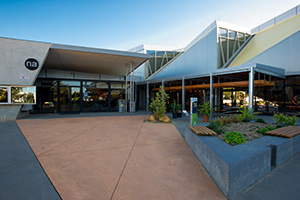 The Institute for Frontier Materials (IFM) at Deakin University was established to address some of the major challenges facing society through innovations in materials design and performance.
IFM makes use of the University's strong research capability in materials science to tackle complex problems in the areas of:
Energy
Health
Environment
Manufacturing
Our key research areas fall under two main themes:
Innovative manufacturing technologies
Energy efficiency, resource and infrastructure sustainability
Vision
To lead and inspire innovations in Materials Science and Engineering that have a transformational benefit to society.
---
Mission
Recognised as one of Australia's leading materials research organisations, IFM's mission is to foster innovation and excellence in materials science and engineering research with the aim of developing:
Innovative manufacturing technologies
Energy efficiency, resource and infrastructure sustainability
---
Values
Inspirational
We will inspire innovation and foster creativity in our staff and students in the field of materials research such that the IFM experience is recognised worldwide as the gold standard.
Fairness and equality
Through all of our activities, IFM will endeavour to:
Promote academic freedom
Reward and recognise the individual
Provide professional development at all levels
Foster a culture of inclusion and open-mindedness in both our internal and external activities
Excellence
Through the quality/excellence of our research we will achieve both national and international recognition and harness the benefits that accompany this recognition.
Integrity
We will treat our staff, students and external personnel in an honest, transparent and ethical manner and our expectation is that this behaviour will be reciprocated in all of our dealings.
Growth of knowledge
Through education, training and research, we will share the knowledge that we have generated through engagement across academia, industry and the community generally. We will use our knowledge and expertise to develop real world applications and have a positive impact for our communities.
Collegiality
We will encourage collegiality across the institute through open communication and by promoting formal and informal collaboration and networking.
Page custodian: Deakin Research Last updated: